Skill Development.
If there is one thing our people in our villages need, it is skill and training. Traditionally our people have a better understanding of technology than academic pursuits.
It is also the fact that the vast majority of our students do not command the high grades required to pursue degree courses at the universities and colleges. What they can start with is Diploma level technical subjects.
It is however a sad situation in India that even for enrollment to colleges where recognized Diploma courses are available, students have to fork out large donations.
In spite of all these negative factors, we still can do something unique. We can start a Technical Training School exclusively for our Koli Patel youths. We can build an fit out simple workshops housing a number of faculties on one site or arrange to take up say two classrooms in the village primary schools where the student numbers are falling rapidly and where they have spare capacity.
Major costs would be equipment and teachers pay, which can be substantial every year. Kantha Vibhag Friendship Trust is ready to discuss any such proposal.
Kantha Vibhag Friendship Trust, in its own small way have been trying to do something on these lines for the past quarter of a century. With the aid of this website we hope to reach the vast majority of our well established and financially capable people around the world to organise ourselves to help our sons and daughters in the villages.
Here are some photos and newspaper cuttings showing what we are doing.
 Sewing Classes.
Many years ago we bought 12 sewing machines. We hired three trainers. The main demand was from the ladies. So instead of asking them to come to a central place which we did not have we persuaded a local household to let us use their Veranda. This is how four machines were put in three villages with a teacher and the gam ladies started their class. Three hours in the morning and three in the afternoon to make it more convenient for the ladies.
Eventually all the villages that we cover -56 in all- had their first experience in sewing. In a number of villages we had more that one session. After training some ladies were keen to buy machines. This we arranged through Udyog Nagar and local banks. As a charity we got 40% discount and Bank too gave RS. 400 each. In all we bought Rs. 18,00,000 lakh of machines.
Here are some photos.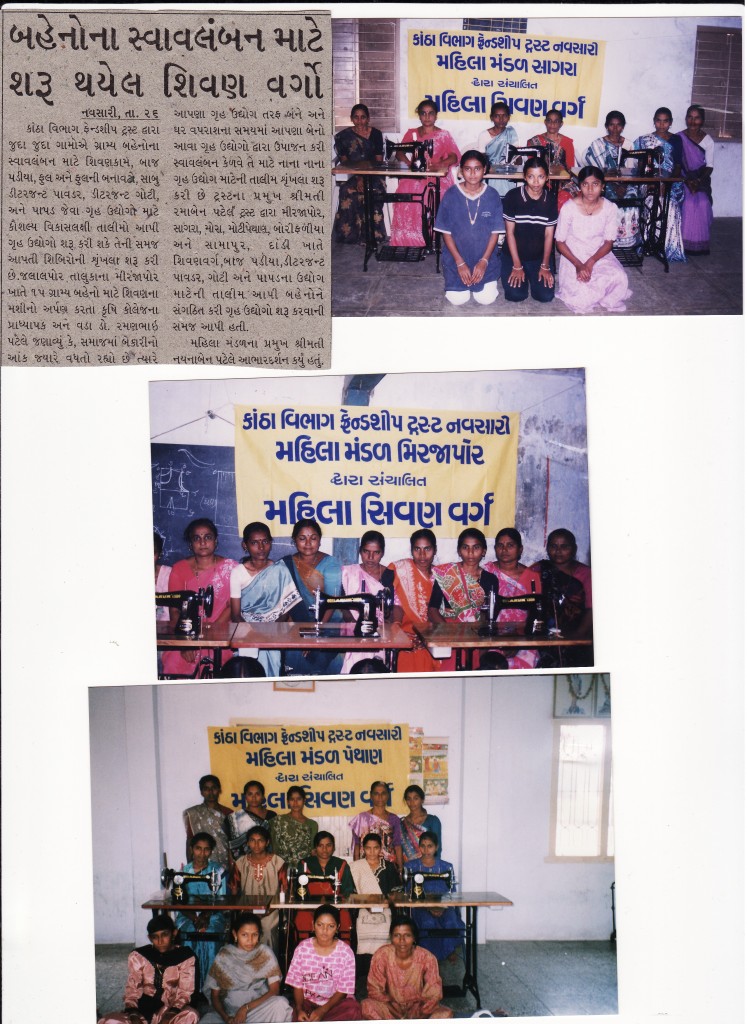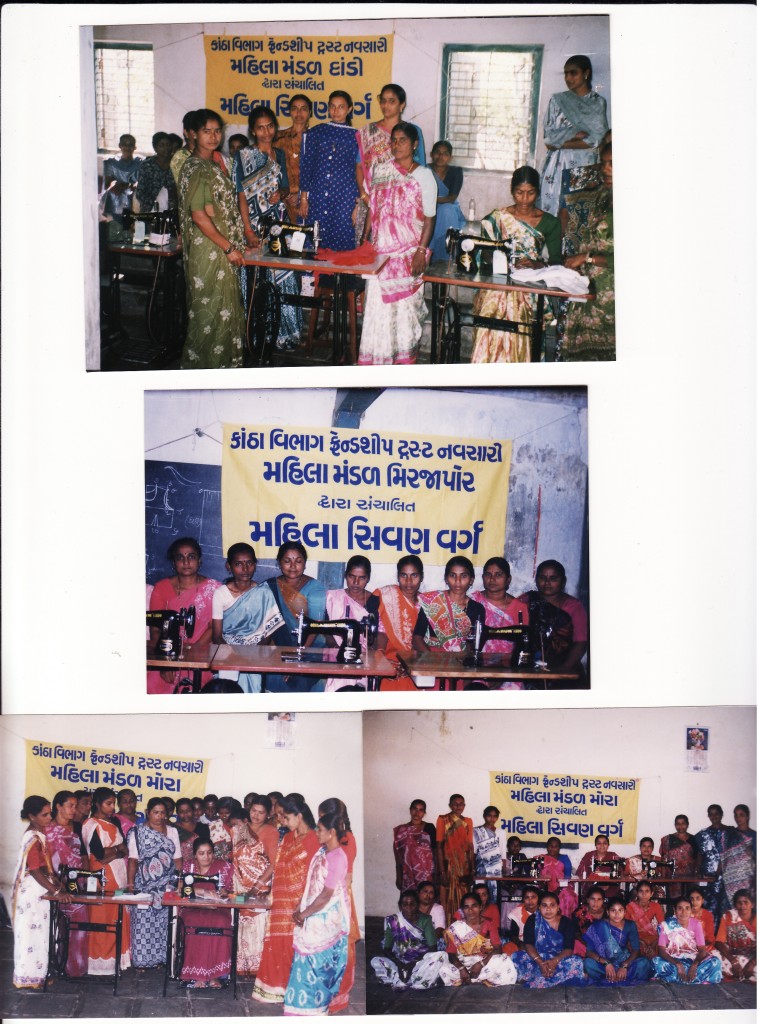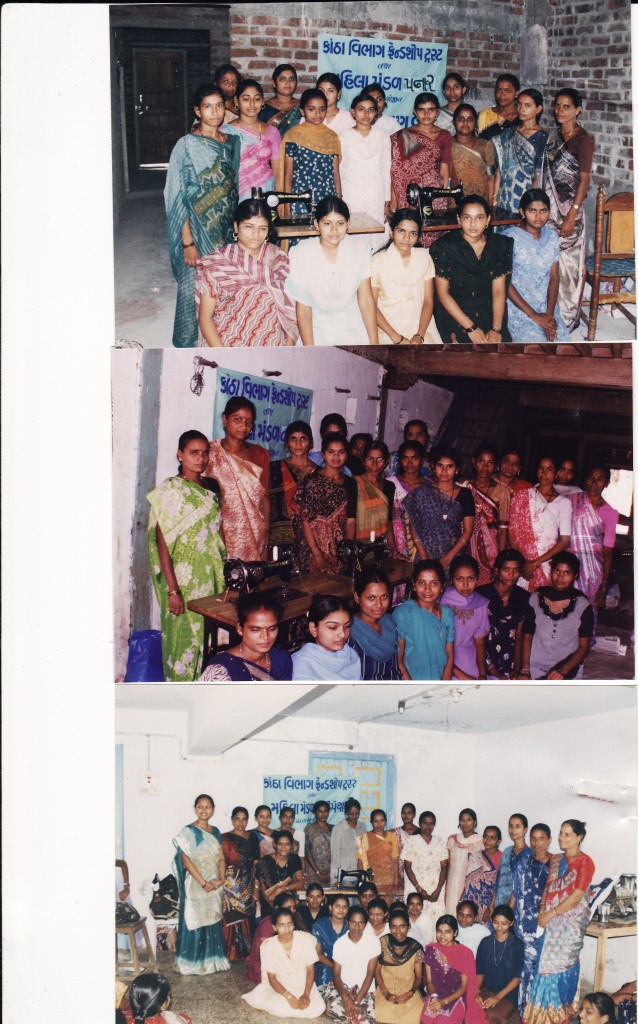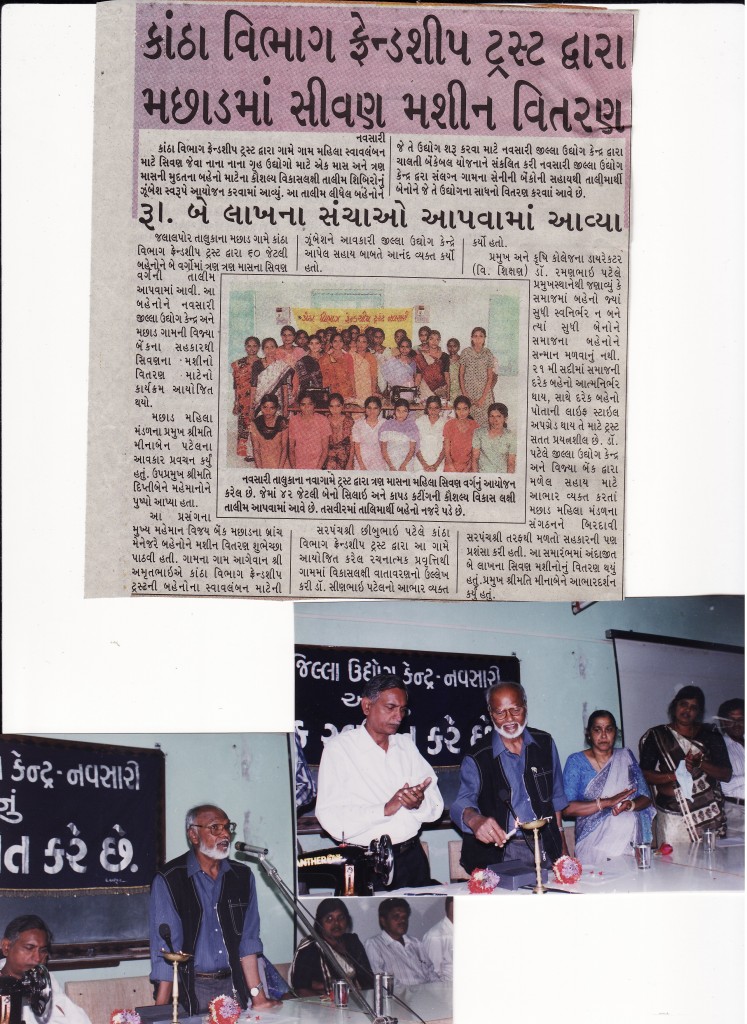 I was present at one of the sewing machine handover program.
The report below talks about Motor Rewinding and Plumbing classes. The other photos show Tractor operation and maintainance demonstration. For a number of years we have been organizing week long practical familiarizing coursing in Brick laying, plumbing, electrical wiring etc.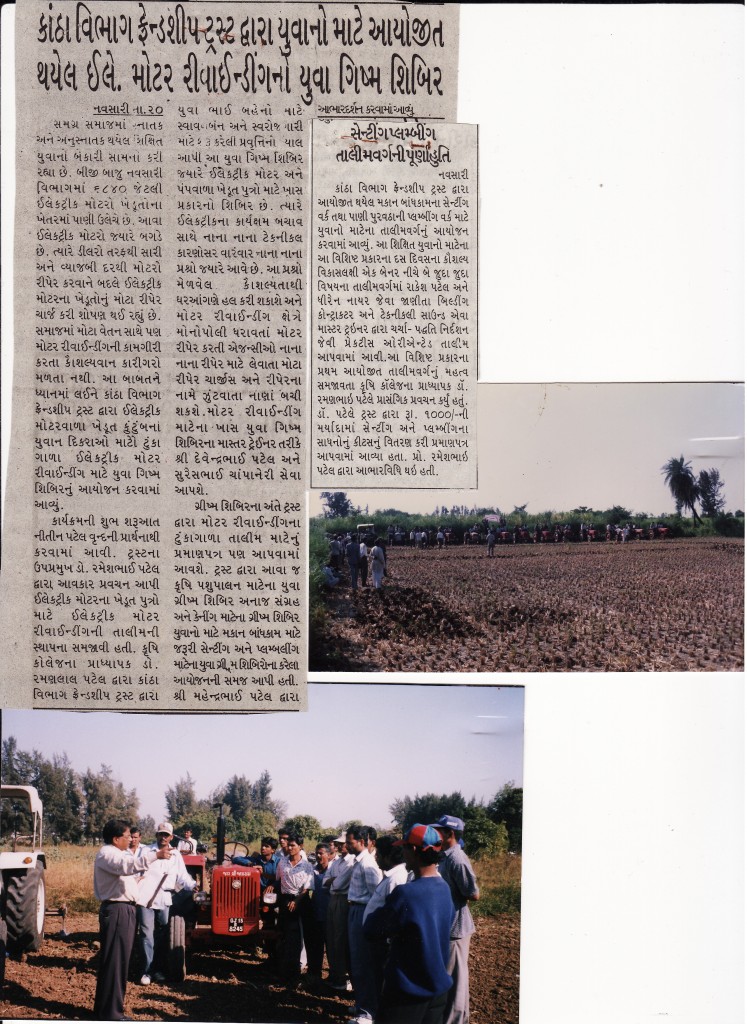 Here the ladies been taught makeup and beauty parlour technics.