Om Namah Shivaya! Om ShaktiMa Namah!
New Shiv Mandir currently under construction in Avdafalia
Avdafalia Shiv Mandir – Building Progress Photo, 19th December, 2016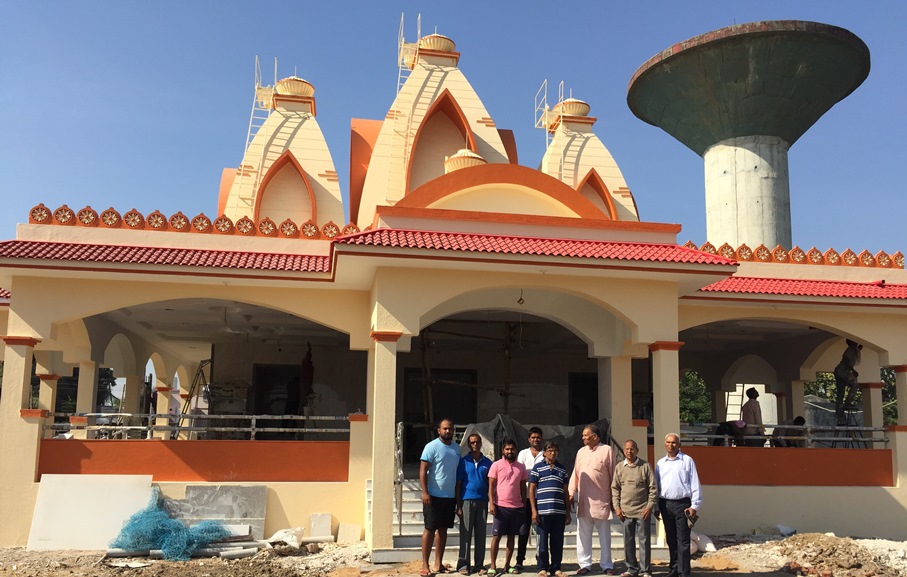 The three day Pran Prathishta Ceremony will be a spiritually exhilarating experience. Thousands of devotees can expected to be treated to various Poojas, Havans, Garbas, Bhajans, Kirtans, Rath Yatras etc. The entire Mandir was converted into a spiritual pilgrimage where every devotee was given an opportunity to take Darshan of the new beautiful Mandir and Murtis.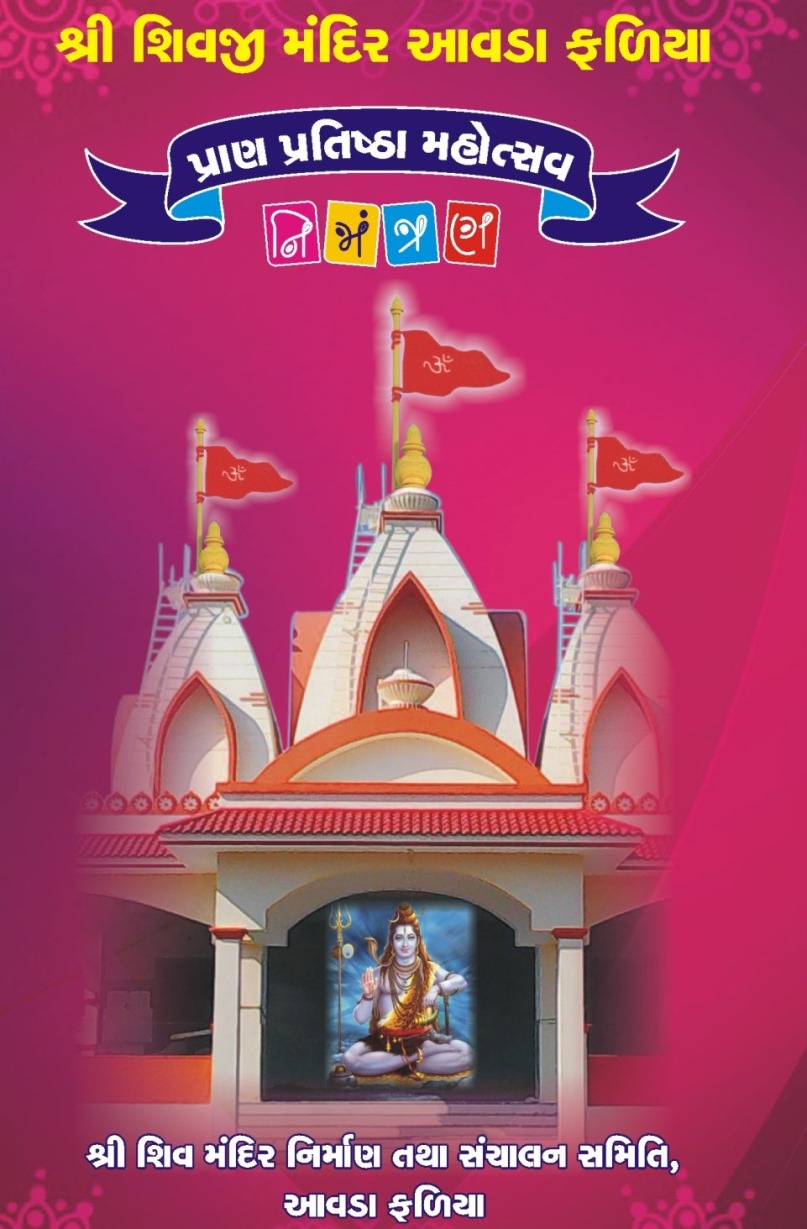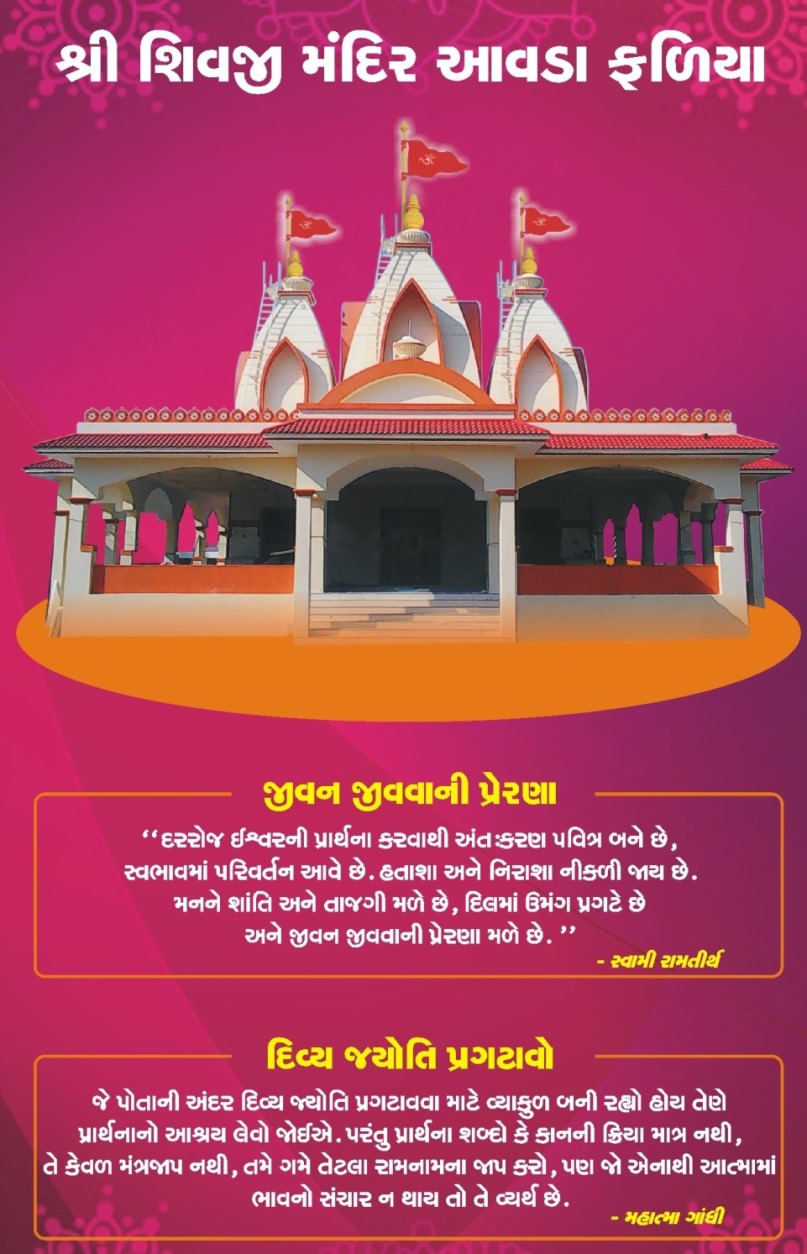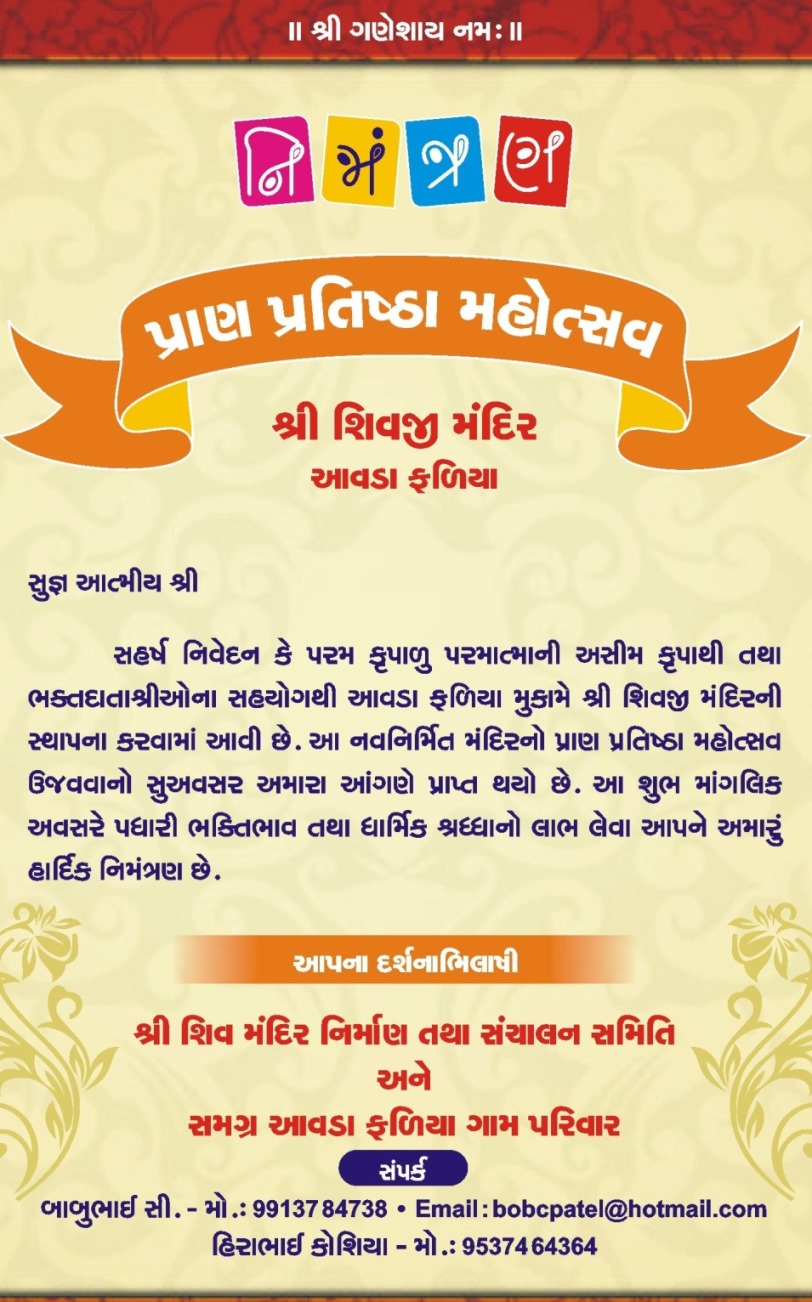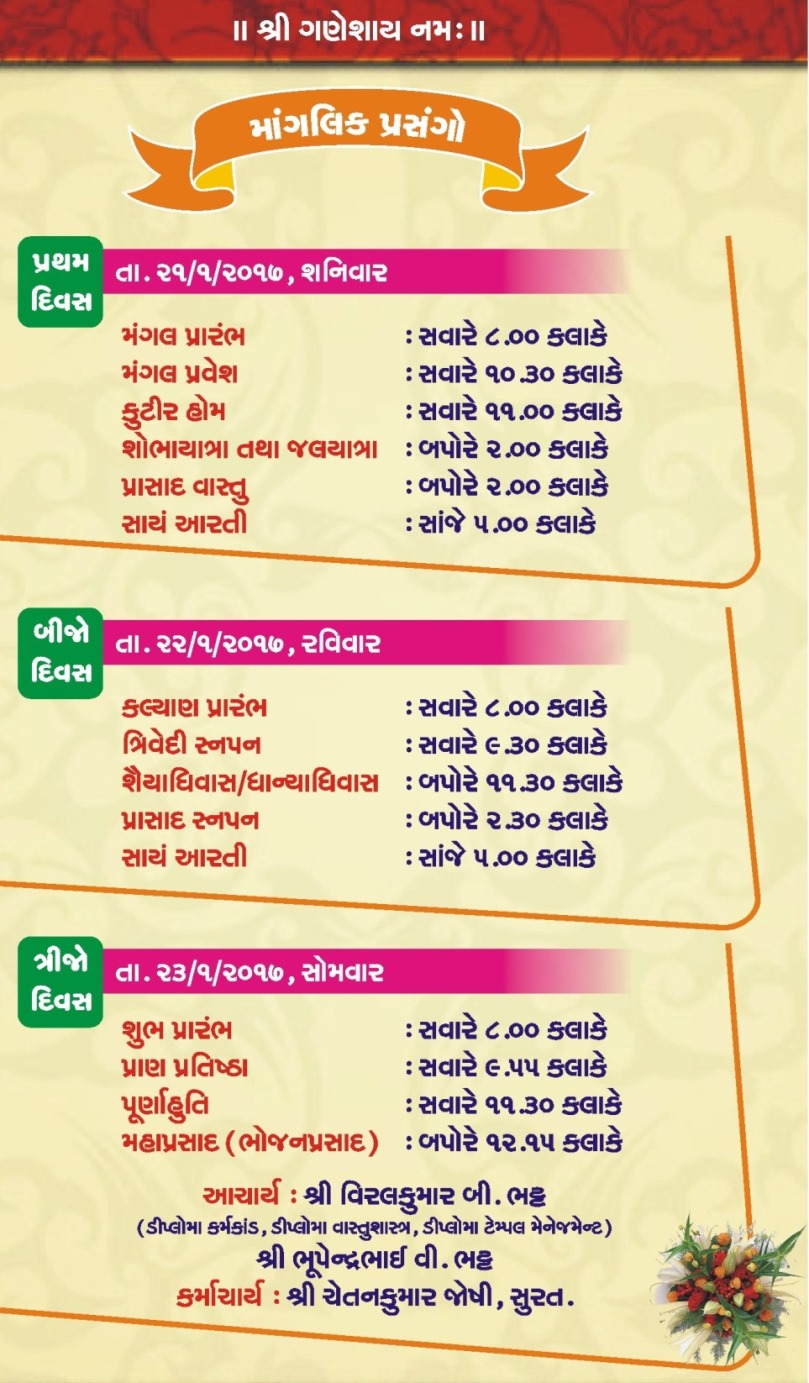 ---
Background history of the Project:
In 2000, land was donated to our village by Late Shree Hirbhai Bhan Patel's family on Val vala Talav specifically for a temple.
At first, we decided to build a Temple with a Wedding Hall but it was to cost just over onw Crore rupees, which would have been costly and maintenance and upkeep would have been an issue. After further research in surrounding village, it was decided that building a temple would suffice.
A Shive Mandir will benefit to our village people greatly, not many people are able to travel far and cannot afford to do so. We have plans to prepare the remaining ground into a party plot with some basic amenities like electrical power points, Water and W C facilities for the weddings and engegments and any other usage.
The main building is now complete, only finishing is in progress, we will have a Shree Ganesh pooja, follwed up byShive Pariwar, Shree Hanuman, Shree Jalarambapa, Shree Amba Ma and Shree Jivanica Ma.
So far we have raised a reasonable amount of funds from from Uk, NZ, Canada, U A, Zambia and locally but will need funding for a priest House, so if anyone is interested to donate, they can please make a deposit into the folliwng bank account:
Avda Falia and Mokhla (UK) Bank of Baroda Account Number: 91003517 and Branch Sort Code: 60-93-84.
We will provide you with receipt via email: [email protected].
---