You have come to this page, perhaps to see what there is on your Gaam's page. We invite you to send some photos (old or latest) or any other interesting material about your Gaam, this will encourage others to contribute and make your Gaam Page interesting for all.

Please email your photos or documents to:
[email protected].
Thank you.
________________________________________________________
Vadoli-Delvada-Alura is a Village in Jalalpore Taluk in Navsari District in Gujarat State . Vadoli-Delvada-Alura is located 7.8 km distance from its District Main City Navsari . It is located 256 km distance from its State Main City Gandhinagar .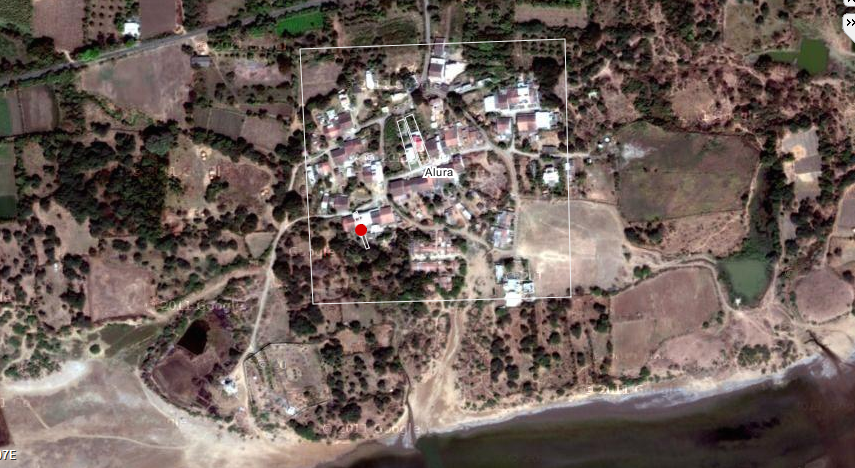 Alura is a medium size village located in Jalalpore of Navsari district, Gujarat with total 144 families residing. The Alura village has population of 561 of which 294 are males while 267 are females as per Population Census 2011.
In Alura village population of children with age 0-6 is 39 which makes up 6.95 % of total population of village. Average Sex Ratio of Alura village is 908 which is lower than Gujarat state average of 919. Child Sex Ratio for the Alura as per census is 1438, higher than Gujarat average of 890.
Alura village has higher literacy rate compared to Gujarat. In 2011, literacy rate of Alura village was 94.64 % compared to 78.03 % of Gujarat. In Alura Male literacy stands at 94.24 % while female literacy rate was 95.08 %.
As per constitution of India and Panchyati Raaj Act, Alura village is administrated by Sarpanch (Head of Village) who is elected representative of village.
Other villages in Jalalpore Taluk are Asana , At-Khambhlav , Bhinar , Bhutsad , Bodali , Chokhad
Towns Near By
– Navsari(7.3 k.m.)
– Gandevi(18.1 k.m.)
– Chikhali(30.3 k.m.) and
– Vansda(55.3 k.m.) ,
Colleges near by Vadoli-Delvada-Alura:
1 . P D Pandya Mahila Commerce College
Address : nr muktajeevan smruti mandir; ghodasar; ahmadabad — 380050.
2 . Gangaba Mahila B.Ed. College
Address : shree khambhaliya parivar educationtrust?s;;near by gayatri mandir; tal. becharaji;dist. mehsana; p.o. ? 384 210.
3 . C. K. Pithawala Institute of Management
Address : ; nr. malvan mandir; via: magdalla port; dumas rd; tal. choryasi; dist. surat ? 395 007;.
Schools in Vadoli-Delvada-Alura
1 . Aalura Prathmik School