________________________________________________________________
YouTube Videos:
Watch Video: A Song on Navsari
Watch Video: Lavish Indian Wedding reception in Navsari, Gujarat, India; 18th February 2012 2
Watch Video: Walking around Dudia Talav Fruit Market; Navsari, Gujarat, India – 13th February 2011
Watch Video: Dambher to Navsari Road Trip
_________________________________________________________________
Navsari Agricultural University
Navsari district is located in the south eastern part of Gujarat state in the coastal lowland along Purna river
The district has 5 talukas of which Navsari, Gandevi, and Chikhli are major talukas
The district abounds in sugarcane fields, chikoo plantations, and mango trees
Navsari is known for its floriculture activities and sugar business
The focus sectors of the district are agro & food processing industries, textiles, drugs & pharmaceuticals, mineral related industries, and marine based industries
Famous historical place Dandi and Vansda National Park are located in Navsari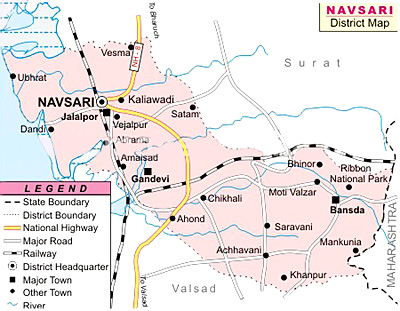 Navsari District, Gujarat, Navsari district is located in the south eastern part of Gujarat state. The district has 5 talukas of which Navsari, Gandevi, and Chikhli are major talukas. Navsari district is known for its floriculture activities and sugar business. The hub sectors of the district are agro and food processing industries, textiles, mineral related industries, and marine based industries. Famous historical place Dandi and Vansda National Park are located in Navsari district. As per 2001 census, the population of the district is 12, 29,463 and the population density is 556 Persons per sq. km.
Geography of Navsari District
Geographical location of Navsari district is 20.07 degree to 21.00 degree North (Latitude) and 72.43 degree to 73.00 degree East (Longitude). 40 degree centigrade is the maximum temperature of this district and the minimum temperature is 10 degree centigrade. Average rainfall of this place is 2000 mm. Kaveri, Mindhola, Purna, Kharera and Ambica are the rivers which flow through this district.
Education in Navsari District
There are 723 primary schools and 150 secondary and higher secondary schools at Navsari district. Navsari Agriculture University in the district provides education in the fields of agriculture, forestry, horticulture, and fisheries. Mahatma Gandhi Institute of Technical Education and Research in the district offers courses in computer science, electrical, electronics, communication and mechanical engineering. Industrial Training Institutes in the Navsari provide training in areas like cutting and sewing, welding, fitting, dress making, chemical plant operating, computer operating, stenography, armature and motor rewinding etc
Economy of Navsari District
Vansda Nationa Park Textiles, agro and food processing, diamond business, sugar industry, paper, engineering and chemicals are some of the key business sectors in Navsari district. The district has well developed floriculture and horticulture activities due to its appropriate climate. Navsari district is the largest producer of chikoo in the State and the largest exporter of the fruit in India. The district has enormous sugarcane fields as a result of which sugar manufacturing industry is a major business in Maroli and Gandevi talukas of the district. There are around 7,525 small scale industries present in Navsari. Some of the most important industries under SSIs present in Navsari are food products, chemicals and rubber and plastic products manufacturing.
Tourism in Navsari District
Dandi is a historical place located 16 km from the district. The place has the Saifee Villa Museum established in 1961 to commemorate the Salt March. Somnath Mahadev temple is situated in Billimora taluka of the district. It is a temple of Lord Mahadev and is the tallest Mahadev temple in south Gujarat. Vansda National Park is dense and has variety of flora and fauna. There are more than 250 species of plants including many varieties of Orchids. The forest is a home to various animals, wide diversity of species of birds, butterflies, spiders, and snakes.
How to reach Navsari District
By Air:
The nearest domestic airport is at Surat, 30 km north of Navsari district. The nearest international airport is at Mumbai, 260 km south of Navsari district.
By Road:
By road the distance from major industrial centres to Navsari district are: Ahmedabad (301 km), Surat (29 km), Vadodara (190 km), Gandhinagar (329 km), Vapi (87 km), Palanpur (447 km), Rajkot (484 km), Mehsana (375 km) and Bhavnagar (470 km).
By Rail:
Navsari is well connected by rail with other cities in the State. The district lies on Mumbai – Delhi railway link.
The city is located in southern Gujarat and is situated near the Purna River, within a few kilometres of the river's delta, which is west of the city and empties into the Gulf of Khambhat.
Weather in Navsari is sunny from September to May, rainy from June to August. The average maximum and minimum temperatures are 40 °C (104 °F) and 18 °C (64 °F) respectively. The average annual rainfall is 122 cm (48 in).
The soil of the region is black. There are two lakes in the city: Dudhiya Talav (Talāv means Lake in Gujarati), and Sharbatiya Talav.
DemographicsThe city's first settlers were the Chalukyas, followed by the Rashtrakutas, and subsequent settlements by the Parsis.
According to the 2001 census,[1] Navsari had a population of 134,009. Males constitute 52% of the population and females 48%. Navsari has an average literacy rate of 76%, higher than the national average of 59.5%: male literacy is 80%, and female literacy is 72%. 11% of the population is under 6 years of age. Gujarati is the main language spoken in Navsari. Other languages spoken are Hindi and Marathi[citation needed].
LandmarksOne of the Seven Atash Behrams is located near Tarota Bazar and many Parsi Zoroastrians from all over the world visit.[citation needed]
The Sayaji Vaibhav Public Library Navsari is an important public building in Navsari. The Meherji Rana library at Tarota Bazaar is home to some of the oldest texts of the Indian Zoroastrian community.[citation needed] The Clock Tower, Laxman Hall, Junathana, Court Building and Old Post Office Building serve as important landmarks. The city's main market is Mota Bazaar. There is also a statue of Dadabhai Naoroji in Tower area.
Dudhia Talao, another of the area's major commercial centers, was once a lake. There is a well-known ophthalmic hospital called Rotary Eye Hospital near Dudhia Talao, which was built in the early 1970s. The regionally popular Ashapuri Temple is situated near Dudhia Talao. At Dudhia Talao is built one of the finest auditoriums in south Gujarat, J.N. Tata Memorial Hall.
On the banks of river Purna is the famous temple of Ravariya Bapa. Another important place of worship is BAPS Shri Swaminarayan Mandir, located on the National Highway no. 8, which links Mumbai and Delhi. VIRWADI HANUMANJI MANDIR and TAPOVAN SANSKAR DHAM are highly visited worship places.Both temples are main worship places of Hinduism and Jainism.
At coastal line there lies a village, which is known as DANDI .The place where the salt Satyagraha took place against British rule. The Salt Satyagraha, which began with the Dandi March on March 12, 1930, was an important part of the Indian independence movement.On March 12, 1930, Mahatma Gandhiji and 78 male satyagrahis set out on foot for the coastal village of Dandi, Gujarat, over 390 kilometres (240 mi) from their starting point at Sabarmati Ashram. According to The Statesman, the official government newspaper which usually played down the size of crowds at Gandhi's functions, 100,000 people crowded the road that separated Sabarmati from Ahmedabad.[38][39] The first day's march of 21 kilometres (13 mi) ended in the village of Aslali, where Gandhi spoke to a crowd of about 4,000. At Aslali, and the other villages that the march passed through, volunteers collected donations, registered new satyagrahis, and received resignations from village officials who chose to end cooperation with British rule.There a statue of Gandhiji and small museum in which photo gallery is there.
HistoryNavsari, one of the oldest cities of Gujarat, has an inspiring history of over 2000 years. According to the Greek historical writings, a celebrated Egyptian astronomer and geographer named Tolemy mentioned about Navsari's port in his book written about 1850 years ago (150 A.D.). The geographic location he showed as Narispa, is in fact the Navsari of today.[2]
The origin of the name "Navsari" has a very fascinating history. In the past, the city of Navsari has been associated with many names such as Nag Vardhana, Nag Shahi, Nag Sarika, Nag Mandal, Nav Sarika and Nav Sareh. Some of the legends associated with the various names of Navsari are as follows:
Shayashray Shiladitya, who ruled over Navsari in the seventh century named this city NAG VARDHANA in honor of his Guru Nag Vardhana. During the same period, the name changed to NAV SARIKA as is evidenced by a recovered copper plate dated 669 A.D. The legend is that Shayashray Shiladttya presented a copper plate to a priest in his town. The copper plate read that Shiladitya, the ruler of "Nav Sarika," had bestowed a nearby village upon this priest of the Kashyapclan.
Another recovered copper plate dated 821 A.D. implies that the city's name later changed into NAG SARIKA. The copper plate indicates that a Rashtrakut king named Kark Suvarna Varsh gave "Nag Sarika" as a gift to his teacher named AparaJeet, pupil of Sumati kaharishi, who in turn was a pupil of the famous Digambar Jain teacher Acharya Mallavadi. There is a popular legend behind the name "Nag Sarika." Fables suggest that there was a big papal tree on the bank of a pond in the city. A huge Cobra lived in a hollow of this tree. On this same tree, Sarika _ a singing bird _ had her nest. As they resided in the same place, both became friends. Everyday Sarika entertained the Cobra by singing her melodious tunes. The legends have it that due to this remarkable friendship between the Nag (Cobra) and the Sarika (singing bird), the city's name became popular as NAG SARIKA.
Another legend of the Nag talks about the origins of a different name for the city: NAG SHAHI. Historically, a Nag (Black Cobra) temple was situated next to a talav (pond) in the city. People worshiped the Black Cobra for its power and Prowess. Although the pond (talav) does not exist any more, the historical Nag Temple still exists in the area known as "Nag Talavdi" today. Hence the city came to be known as NAG SHAHI, which means the power and prowess of the Black Cobra.
According to the Parsi tradition, in 1142 A.D., when they first came to Navsari, the city was named as NAG MANDAL. The Parsis found the city's atmosphere to that of "Sari" prant of Iran. In the Persian language, "now" means new and "Sari" refers to the place in Iran. Hence, the name NAO SARI came into being.
The Fourteenth century marked the beginning of Muslim rule in Gujarat. Navsari came under the Muslim rule in the late sixteenth century when its name was changed to NAV SAREH. The anecdote is that according to the Muslim tradition, there were nine "Sarchs" of Muslims in the city and hence the name was derived as NAV (Nine) SAREH (Sarchs).
The above changes in names show that Navsari, like any other city, has passed through many vicissitudes in the matter of political reign. About fourteen hundred years ago, the kings of the Chalukya Dynasty governed the region of Navsari. Later on, the Parsis, who migrated from Iran, virtually ruled this small town. The reign of the Parsis ended as the Muslim rulers took over. For the last one hundred years, until India's independence in 1947, Navsari was the property of the Gaekwads of Baroda.
Jamsetji Tata
Navsari is also the birthplace of Jamsetji Tata, the founder of what would later become the Tata Group of companies; he is regarded as the "father of Indian industry"
Dadabhai Navroji
Dadabhai Navroji, known as the "Grand Old Man of India," was born in Navsari. He was an elected Member of Parliament (MP) in the House of Commons of the United Kingdom between 1892 and 1895, and the first Asian to be a British MP.
TransportationBy Air: The nearest local airport is at Surat, 30 km north of Navsari, with the nearest international airports being Chhatrapati Shivaji International Airport at Mumbai, 260 km to the south and to the north the Sardar Vallabhbhai Patel International Airport, Ahmedabad. By Rail: Navsari also lies on the Mumbai-Delhi railway link, one of the busiest railway routes in India. By Road: Navsari is well connected by NH 228 also known as Sabarmati-Dandi Highway. NH 8 also passes through the city. Navsari is only 40 km south of Surat. Navsari has one of the best road connectivity.
Notable peopleKetan Mehta, Indian film director and husband of actress Deepa Sahi
Jamsetji Tata
Homai Vyarawalla (1913–2012), 1st woman photojounalist of India, Padma Vibushan[3]i
Education Universities and collegesSorabji Burjorji Garda Arts College
B.P. Baria Science College
Navsari Agricultural University
P.K. Patel Commerce College
Navsari Law College
Mahatma Gandhi institute of technical education and research
Vallbhbudhi polytechnic navsari
Arts And Commerce College,Chovisi(Dist:Navsari)
Narnlala College of Profesional and Applied Science
S.S.Agrawal College of Arts, Commerce and Management, Navsari
S.S.Agrawal College of Nursing Training College and Research Centre, Navsari
S.S.Agrawal Institute of Management and Technology, Navsari
B.d.Gohil,Navsari.
SchoolsThe Vidyakunj High School
Seth P.H.Vidyalaya (Sanskarbharti)
A.H.M.P.High School (Akhil Hind Mahilaa parishad High School)
Bai Navajbai Tata Girls' High School, Dastur Wad
Seth R.J.J. High School
The Navsari High School
Sheth H.C. Prekh,Navsari High School
St. Francis of Assisi Convent High School
Bhakta Ashram
Seventh-Day Adventist English School
Sheth Purushottamdas Harjivandas Vidyalaya (Sanskar Bharti)
D.K. Tata High School
Dinbai Daboo Girls High School
Sir Cowasjee Jehangir Nauserwanjee Zarthostri Madresa High School (Madresa High School)
Tapovan Sanskardham Vidyalaya
SGM Shiroiya School
R.D Patel Sarvajanik High School, Kabilpore
Mamta Mandir
Seth Banatwala High School
Sir C.J.Z Madresha High School, Navsari
Shree Sardar Patel Vidhtabhavn, Jalalpore, Navsari
Shree Sardar Sharda Mandir, Vijalpore, Navsari
Seema Patel Higher Secondary School,Navsari
A.B. Higher Secondary School,Navsari
Hemali English Primary & Modern English Secondary & Higher Secondary School. Kabilpore, Navsari.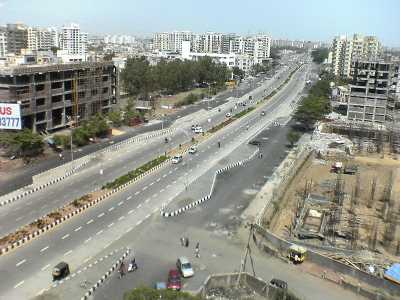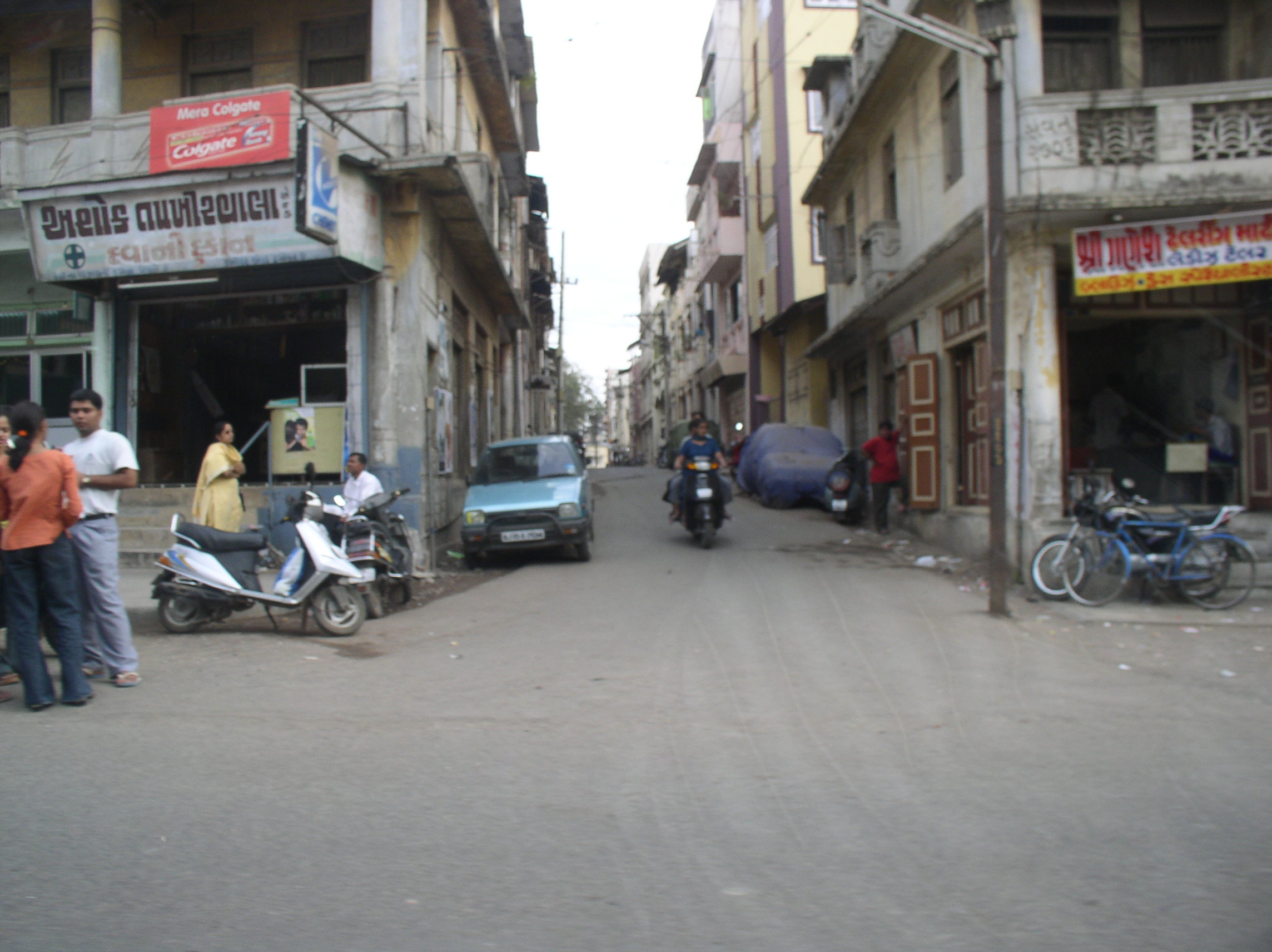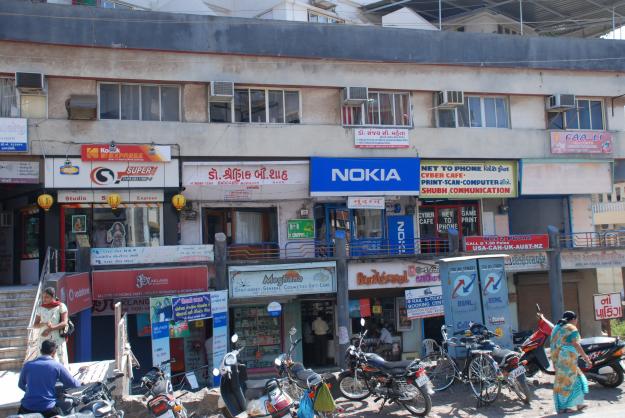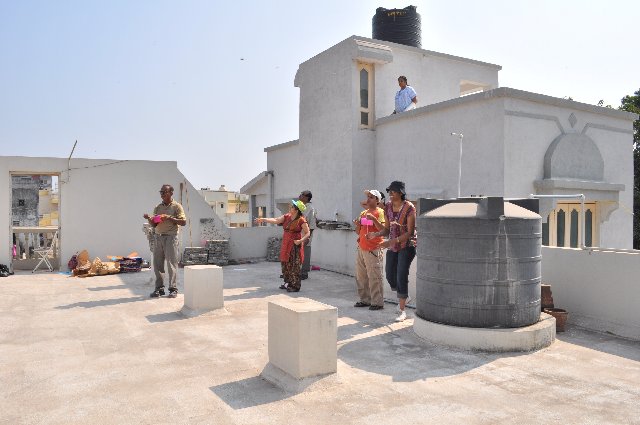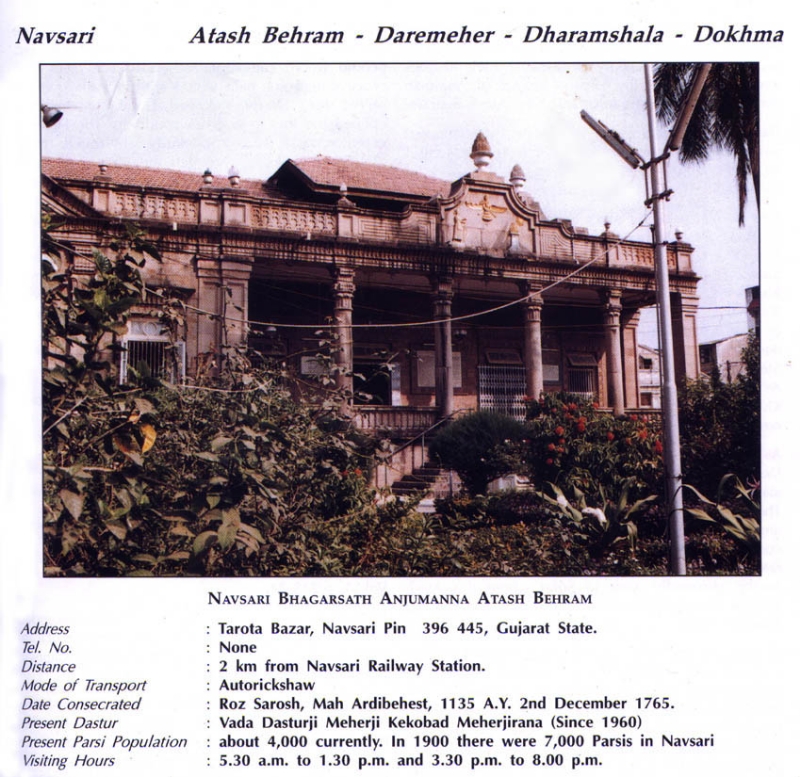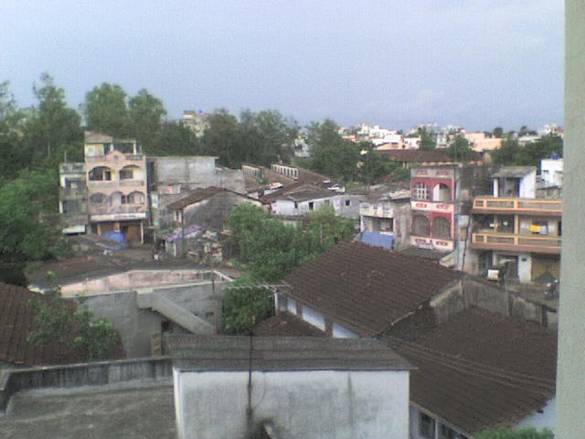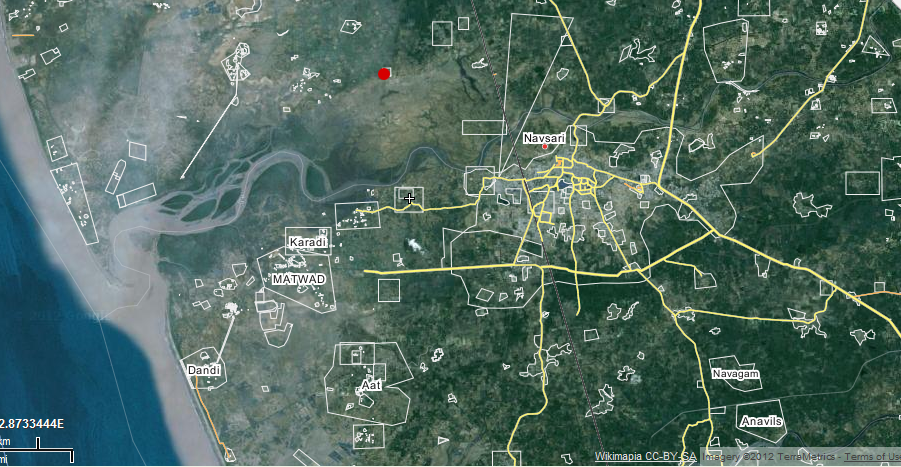 Migratory Birds 0 Navsari Station