Namaste! a Warm Welcome to the Global Website of the Mandhata Patel's of the Kantha Vibhag, Navsari District of Gujarat, India, a place for the community to collaborate and work together for future progress and joint development to make the world a better place.
1.2 mn hectares of fertile land turns saline in coastal Gujarat, over 1.33 mn people suffer
The villagers in Saurashtra pride themselves on their hospitality. No visitor to this western corner of the country is allowed to return without having a cup of tea and home-made snacks. But the times are changing, and serving tea has become a problem in many of Saurashtra's villages – not because the villagers are any less hospitable but because tea cannot be made with the saline water available in the area as it spoils the milk.
Coastal Gujarat is grappling with a man-made environmental disaster: 1.2 million hectares of fertile land stretching for 1,059 km between Bhavnagar and Lakhpat has turned saline, affecting over 1.33 million people in 779 villages. The area between Una and Madhavpur is the worst affected, with salinity ingress reaching 10 km inland and affecting 120 villages in the Junagadh and Amreli districts.
The residents of the area had never dreamt that such a fate would be fall them. In the 1960s, Gujarati poets had been inspired to write poems on this lush area, calling it "Lili Nager" (green creeper). The area was dotted with prosperous fruit plantations and fields of sugarcane and groundnut. But now, for miles on end, not a blade of grass grows and the reassuring beat of diesel pumps has been replaced by a deathly silence.
Coastal Gujarat is grappling with a man-made environmental disaster: 1.2 million hectares of fertile land has turned saline, affecting over 1.33 million people in 779 villages.
Prosperous farmers have been forced to leave their fields and become menial labourers in nearby areas. Laments Baval Sidi, whose four acres of land in Miyani village of junagadh district was blighted by saline water: "My land is useless. No one wants to buy it and I have been reduced to a labourer."
Ironically, coastal Saurashtra's fertility contributed in no small measure to this distressing state of affairs. In the zeal to usher in a green revolution in this fertile tract, the state Government in the mid-1960s liberally granted loans to farmers to install irrigation pumps. Soon an astonishing 90 per cent of the fields had diesel pumps. The withdrawal of groundwater increased five-fold. Crops like sugarcane – which require large amounts of water – flourished and sugar factories sprang up in places like Talala.
But the revolution upset the delicate balance of nature. Rainfall used to replenish the water table and thereby keep sea water at bay. But the massive withdrawals of water led to a steep drop in the water table, and sea water seeped in. In 1974, Mangrol's water table was 22 feet below the surface; today it is 40 feet and the wells on the coast have become brackish. Worse, many farmers realised too late that the water had turned brackish and continued to use it for irrigating their fields, ruining the top soil.
Environmentalists like Lavkumar Khacher had sounded warnings of disaster over a decade ago, but his was a voice in the wilderness. Khacher says today with some bitterness: "When we warned people, they laughed at us and dismissed us as idealistic dreamers."
Consecutive droughts from 1972 to 1974 led to the water table falling further, and the sea water flowed in. Wells in villages like Adri, Sutrapada, Dhamlej, Antroli and Shil registered a staggering salt content of 10,000 parts per million (ppm). Water becomes undrinkable after 600 ppm and unfit for irrigation after 2,000 ppm. Sea water has a salt content of 30,000 to 40,000 ppm. Predictably, crop yields plummeted.
In the area between Una and Madhavpur, the mango yield fell from 40 tonnes per acre in the early 1970s to 20 tonnes, coconut from 20,000 nuts to 8,000 per acre, bananas from 19 to 10 tonnes, sugarcane from 110 to 55 tonnes and bajra from 2,800 kg to 1,400 kg. Farmer Kana Barad of Badalpara village in Junagadh district ruefully examines the sickly-looking jowar in his fields and voices a common local sentiment: "Only God can help us now."
Land prices have fallen dramatically, when there are buyers at all. Prices in the mid-1960s used to range up to Rs 25,000 or more per acre. but now most land goes a begging. "There are no buyers," says farmer Naga Narain, whose two acres lie barren in the hot sun.
Some cultivation is still possible in many places because the farmers depend on the rains to provide one rain-fed crop a year. Many farmers have also switched to crops like cotton and groundnut as these need 80 per cent less water than sugarcane, bananas and other fruits. But even one crop a year is often not possible, because the monsoons fail, as happened this year. Some, like Laka Rana Vala, pay a heavy price when this happens. Vala had sown 370 kg of wheat, resting his hopes on the monsoon. Today, he is a broken man, and his torn clothes and gaunt cheek-bones tell the tale of a pauper even though he owns 10 acres of land.
Polarama Barad talks nostalgically of the time his parents in Adri used to grow fruits on their six-acre farm. "It was very profitable," he recalls but now. the field is used to grow only one crop of rain-fed groundnut. And it speaks volumes that among the 'happiest' farmers in the area today is Varjang Barad, who owns two acres in the same village. His groundnut crop fetched him Rs 4,000, enabling him to make a profit of Rs 1,000. "It is ridiculous to think that I can be happy with earning such a small amount in a whole year, but 90 per cent of the farmers lost, everything they sowed," he says.
Construction at Medha Creek
Driven by poverty, most of the Adri villagers desperately want to sell their cattle but refrain from doing so for fear that they will end up in the slaughterhouse. Says Barad: "Bullocks have been the mainstay of our lives. If they have to die, let them die in our courtyards." Many farmers have begun migrating in search of work. But others, like Kanabhai Haridas. refuse to consider that option: "We were born here and we will die here. How can we leave our land behind? All these years it gave us so much." Haridas sold his family jewellery last year for Rs 5,000 as there was nothing to eat.
Awakening to persistent complaints from villagers in Saurashtra, the state Government appointed a committee in 1974 under the then chief secretary H.K.L. Capoor to go into the complaints. The report unequivocally stated the only solution was to artificially recharge the subsoil with water. The catch:it would cost a staggering Rs 65 crore just to reclaim the 160 km stretch of land between Una and Madhavpur. So the report was shelved. But as the salinity problem got worse, another committee was appointed in 1978 under Capoor's successor, K. Shivraj. This committee recommended bunds on rivers, artificial recharging of the subsoil with water, massive afforestation and other measures – and the cost had escalated to a whopping Rs 800 crore. The Government finally started moving in a small way – a Rs 36 crore plan was drawn up, with Rs 24 crore coming from the World Bank alone.
A spate of construction is now under way in the area for erecting 150 checkdams, two tidal regulators (to prevent sea water from entering dry rivers during high tide), and bunds across rivers to facilitate water storage, while an afforestation drive is on along the coast. The most ambitious project is the Rs 6.27-crore Medha Creek project – a concrete bund to prevent the sea from Hooding flat land. When completed in 1990, it will also help store 1,340 million cubic feet of fresh water, thereby recharging the water table and irrigating over 10,000 acres of land in junagadh and Jamnagar districts.
However, all this is confined to the 160 km belt. The rest of the coastal area still cries out for attention. But a senior state government official offered little hope: "Finances do not permit us to even think of what we can start doing in the other areas," he said. Officials are also sceptical about how the Government is going to get the Rs 800 crore it needs for further conservation work, and the fact that this is the first time in the country that such a multi-disciplinary effort is under way makes the going even tougher.
But the limited effort already made has started showing results. The Irrigation Department – which has been closely monitoring salinity levels in 1,500 wells – indicated that 15,000 of the one lakh acres affected by salinity had improved. and farmers had started cultivating them. Salinity levels in wells near bunds or tidal regulators had dropped, and wells in 35 villages had become potable again. But with the failure of the monsoon, salinity levels had once again shown an increase last month. Says J.F. Mistry, irrigation secretary: "Our projects can only be successful if there is enough rain. We cannot fight nature."
The situation is likely to get worse in the coming months as none of the checkdams now hold water, making sea water ingress inevitable. And since the rock strata all along the Saurashtra coast are of miliolite limestone – full of cavities and very porous – water easily flows in. But 10 km ahead, the formation ceases and non-porous rock checks sea water ingress. And a checkdam in Visenvel village in lunagadh district wards off sea water while stopping the river water from flowing into the sea. Tarmohammed Daud, who lives near the checkdam, says his wheat crop is now flourishing. "If more such dams come up thousands of farmers will be freed from the curse of salinity," he says.
Rather late in the day, the Government has also decided not to permit any more well energisation in the coastal zone, and the land development bank and commercial banks have been restrained from advancing loans for buying motors. But this is hardly enough. Capoor and Shivraj had called for water legislation to prevent farmers from drawing excess water. "It is impossible to tell a farmer that he should use water sparsely as that would stunt his profits," laments geologist Anil Bhatnagar. "The legislation will ensure that water becomes fit for irrigation purposes, but if the farmers start withdrawing too much we will have the old problem again on our hands."
Water legislation is one solution, but as Chief Minister Amarsinh Chaudhary pointed out "it will be politically impossible." The multi-dimensional plan for all of coastal Gujarat seems equally unlikely because of the state government's shortage of funds. Said Chaudhary: "We may need about Rs 1,000 crore to control salinity for which we will have to ask the World Bank for loans. And we do not know whether such a huge loan will be possible." And there is no third solution in sight at the moment. In that situation, the thousands of farmers in Saurashtra may be fated to see only mirages of fresh water.
The only solution is to build sea barriers and reclaim the khanjen land and to build talavs to store fresh water.
એકમાત્ર સમાધાન એ છે કે દરિયાઈ અવરોધો andભો કરવો અને ખંજેન જમીન પર ફરીથી દાવો કરવો અને તાજા પાણીનો સંગ્રહ કરવા માટે તલાવ બનાવવી.

1. Download Saurashtra article – English


2. સૌરાષ્ટ્ર લેખ ડાઉનલોડ કરો – Gujarati


દરિયાકાંઠાના ગુજરાતમાં ૧.૨ મિલિયન હેક્ટરની ફળદ્રુપ જમીન ક્ષારયુક્ત બને છે, જેના કારણે ૧.33n મિલિયનથી વધુ લોકો ત્રાસી રહ્યા છે
સૌરાષ્ટ્રના ગ્રામજનો તેમની આતિથ્ય પર ગર્વ અનુભવે છે. દેશના આ પશ્ચિમી ખૂણામાં કોઈ મુલાકાતીને એક કપ ચા અને ઘરેલું નાસ્તા કર્યા વિના પાછા ફરવાની મંજૂરી નથી. પરંતુ સમય બદલાઇ રહ્યો છે, અને ચા પીરસો એ સૌરાષ્ટ્રનાં ઘણા ગામોમાં સમસ્યા બની છે – એટલા માટે નહીં કે ગામલોકોની આતિથ્ય ઓછી છે, પરંતુ દૂધને બગાડતા હોવાથી તે વિસ્તારમાં ખારા પાણી સાથે ચા બનાવી શકાતી નથી.
ભાવનગરથી લખપત વચ્ચે 1,059 કિલોમીટર સુધી ફેલાયેલી ફળદ્રુપ જમીનમાં 1.2 મિલિયન હેક્ટર જમીન ખારા થઈ ગઈ છે, જેના કારણે 779 ગામોમાં 1.33 મિલિયન લોકો પ્રભાવિત થયા છે. ઉના અને માધવપુર વચ્ચેનો વિસ્તાર સૌથી વધુ અસરગ્રસ્ત છે, ખારાશના ભંગથી 10 કિ.મી.ની અંતરિયાળ સપાટી પહોંચી છે અને જૂનાગadh અને અમરેલી જિલ્લાના 120 ગામોને અસર થઈ છે.
આ વિસ્તારના રહેવાસીઓએ કદી સ્વપ્ન પણ નહોતું પાડ્યું કે આવું ભાવિ તેઓનું પામે. 1960 ના દાયકામાં, ગુજરાતી કવિઓને આ લીલાવાળા ક્ષેત્ર પર કવિતાઓ લખવાની પ્રેરણા મળી હતી, તેને "લીલી નાગર" (લીલો લતા) કહેતા હતા. આ વિસ્તાર સમૃદ્ધ ફળ વાવેતર અને શેરડી અને મગફળીના ખેતરોથી પથરાયેલું છે. પરંતુ હવે, માઇલ અંત સુધી, ઘાસનો બ્લેડ વધતો નથી અને ડીઝલ પંપને આશ્વાસન આપતી બીટને કારણે મોતની મૌન લેવામાં આવી છે.
દરિયાકાંઠાનો ગુજરાત માનવસર્જિત પર્યાવરણીય વિનાશથી ઝઝૂમી રહ્યો છે: ૧.૨ મિલિયન હેક્ટર ફળદ્રુપ જમીન ખારા થઈ ગઈ છે, જે 77 779 ગામોમાં ૧. 1.33 મિલિયન લોકોને અસર કરે છે.
સમૃદ્ધ ખેડૂતોને તેમના ખેતરો છોડવાની ફરજ પડી છે અને નજીકના વિસ્તારોમાં કામદાર મજૂર બનવાની ફરજ પડી છે. જુનાગ district જિલ્લાના મિયાણી ગામની ચાર એકર જમીનમાં ખારું પાણી વહી જતા લેમન્ટ્સ બાવલ સીદી: "મારી જમીન નકામું છે. કોઈ તેને ખરીદવા માંગતું નથી અને હું એક મજૂર થઈ ગયો છું."
વ્યંગની વાત તો એ છે કે, આ ત્રાસદાયક સ્થિતિમાં દરિયાકાંઠાના સૌરાષ્ટ્રની ફળદ્રુપતાએ કોઈ નાના યોગદાન આપ્યું નથી. આ ફળદ્રુપ માર્ગમાં હરિયાળી ક્રાંતિ લાવવાના ઉત્સાહમાં, રાજ્ય સરકારે 1960 ના દાયકાના મધ્ય ભાગમાં ખેડૂતોને સિંચાઇ પંપ સ્થાપિત કરવા માટે ઉદારતાથી લોન આપી હતી. ટૂંક સમયમાં આશ્ચર્યજનક 90 ટકા ખેતરોમાં ડીઝલ પંપ હતા. ભૂગર્ભજળના ઉપાડમાં પાંચ ગણો વધારો થયો. શેરડી જેવા પાક – જેમાં મોટા પ્રમાણમાં પાણીની જરૂર પડે છે – તાલાલા જેવા સ્થળોએ ખીલી અને ખાંડની ફેક્ટરીઓ ઉગી.
પરંતુ ક્રાંતિએ પ્રકૃતિના નાજુક સંતુલનને અસ્વસ્થ કર્યું. વરસાદ પાણીના ટેબલને ફરીથી ભરવા માટે ઉપયોગમાં લેતો હતો અને ત્યાં દરિયાઈ પાણીને ખાડી પર રાખતો હતો. પરંતુ મોટા પ્રમાણમાં પાણી ઉપાડવાના પગલે પાણીના કોષ્ટકમાં તીવ્ર ઘટાડો થયો અને સમુદ્રનું પાણી તૂટી ગયું. 1974 માં, માંગરોલનું પાણીનું કોષ્ટક સપાટીથી 22 ફૂટ નીચે હતું; આજે તે 40 ફૂટ છે અને કાંઠા પરના કુવાઓ કાટમાળ બની ગયા છે. સૌથી ખરાબ, ઘણા ખેડુતોને મોડું થયું કે પાણી કાટમાળ બની ગયું છે અને તેનો ઉપયોગ તેમના ખેતરોમાં સિંચાઈ માટે કરવામાં રહ્યો છે, ટોચની જમીનો બગાડશે.
લવકુમાર ખાચર જેવા પર્યાવરણવાદીઓએ એક દાયકા પહેલા આપત્તિની ચેતવણી સંભળાવી હતી, પરંતુ તે જંગલમાં અવાજ હતો. ખાચર આજે થોડી કડવાશ સાથે કહે છે: "જ્યારે અમે લોકોને ચેતવણી આપી ત્યારે તેઓએ અમને હાંસી ઉડાવી અને અમને આદર્શવાદી સ્વપ્નો તરીકે બરતરફ કર્યા."
1972 થી 1974 સુધીના સતત દુષ્કાળને પગલે પાણીનો ટેબલ વધુ નીચે ગયો અને સમુદ્રનું પાણી વહી ગયું. એડ્રી, સુત્રાપાડા, ધમલેજ, એન્ટ્રોલી અને શીલ જેવા ગામોમાં કુવાઓ દીઠ મિલિયન (પી.પી.એમ.) માં 10,000 ભાગની મીઠાની નોંધપાત્ર નોંધણી કરી. 600 પી.પી.એમ. પછી પાણી અવિચારી થઈ જાય છે અને 2,000 પીપીએમ પછી સિંચાઈ માટે અયોગ્ય બને છે. દરિયાના પાણીમાં 30,000 થી 40,000 પીપીએમ સુધી મીઠાની માત્રા હોય છે. આગાહી પ્રમાણે, પાકની આવકમાં ઘટાડો થયો.
ઉના અને માધવપુર વચ્ચેના વિસ્તારમાં 1970 ના દાયકાની શરૂઆતમાં કેરીનું ઉત્પાદન એકર દીઠ 40 ટનથી ઘટીને 20 ટન, નાળિયેર 20,000 બદામથી 8000 પ્રતિ એકર, કેળા 19 થી 10 ટન, શેરડી 110 થી 55 ટન અને બાજરીથી 2,800 કિગ્રાથી 1,400 કિગ્રા. જૂનાગadh જિલ્લાના બાદલપરા ગામના ખેડૂત કાના બારડ તેમના ખેતરોમાં માંદગી દેખાતા જુવારની કઠોરતાપૂર્વક તપાસ કરે છે અને એક સામાન્ય સ્થાનિક ભાવનાને અવાજ આપે છે: "હવે ભગવાન જ આપણી મદદ કરી શકે છે."
જ્યારે ખરીદદારો બધા જ હોય ​​ત્યારે જમીનના ભાવમાં ધરખમ ઘટાડો થયો છે. 1960 ના દાયકાના મધ્યભાગમાં કિંમતો એકર દીઠ રૂ. 25,000 અથવા તેથી વધુ સુધીની હતી. પરંતુ હવે મોટા ભાગની જમીન ભીખ માંગી રહી છે. "કોઈ ખરીદદારો નથી," ખેડૂત નાગા નારાયણ કહે છે, જેની બે એકર જમીન તડકામાં ઉજ્જડ છે.
હજી પણ ઘણા સ્થળોએ કેટલાક વાવેતર શક્ય છે કારણ કે એક વર્ષમાં એક વરસાદવાળો પાક પૂરો પાડવા માટે વરસાદ વરસાદ પર આધાર રાખે છે. ઘણા ખેડુતો કપાસ અને મગફળી જેવા પાકો તરફ પણ વળ્યા છે કારણ કે આને શેરડી, કેળા અને અન્ય ફળો કરતા cent૦ ટકા ઓછા પાણીની જરૂર છે. પરંતુ વર્ષમાં એક પાક પણ ઘણીવાર શક્ય નથી, કારણ કે ચોમાસા નિષ્ફળ જાય છે, જેમ કે આ વર્ષે થયું છે. લાકા રાણા વાલા જેવા કેટલાક જ્યારે આવું થાય છે ત્યારે ભારે કિંમત ચૂકવે છે. વાલાએ ચોમાસા પર પોતાની આશાઓ મૂકીને 37 37૦ કિલો ઘઉંનું વાવેતર કર્યું હતું. આજે, તે એક તૂટેલો માણસ છે, અને તેના ફાટેલા કપડાં અને ઝૂલતા ગાલ-હાડકાં એક પauપરની વાર્તા કહે છે, તેમ છતાં તે તેની પાસે 10 એકર જમીન ધરાવે છે.
પોલારારામ બારડ અદ્રિમાં તેના માતાપિતા તેમના છ એકરના ખેતરમાં ફળ ઉગાડતા હતા તે સમયે તેમની વાતોથી અસાધારણ વાત કરે છે. "તે ખૂબ જ નફાકારક હતું," તે યાદ કરે છે પણ હવે. આ ક્ષેત્રનો ઉપયોગ ફક્ત એક ક્રોમાં વધવા માટે થાય છે
---
Urgent Action needed for protecting villages from rising sea levels because of Global Warming(Sea Barrier Conservation Project)
A. Introduction
An extensive portion of the land alongside the sea at Dandi and further south along the coastline in the Kantha Vibhag area has a problem of sea erosion and sea water overflowing into agricultural lands and over time this area has become unusable because of the saltiness of the land (know as Khanjar). This will continue to be a bigger problem because of rising oceans. Seasonal Monsoon flooding is another problem that has to be addressed, flooding in the villages during the rainy season disrupts life and it takes months to recover, proper draining and preparedness for the annual rains will alleviate the issue.
There is now an increasing need to protect the coastline and inner areas of our gams from sea water and erosion, especially because of rising waters due to global warming. Sea Water that has been flowing into the Khanjar areas over the years has been turning good arable farm land into unusable land caused by salty sea water and sea erosion. This can readily be reversed by erecting natural sea barriers where sea water overflows into the land in the form of sand and rock barriers and mangrove vegetation. Fish farmers who currently use sea water can continue doing so by piping sea water to the required pond areas.
Any solutions implemented should take into consideration monsoon rains together with the problems of drainage and runoff of much needed fresh water into the sea, it may be desirable to store this water perhaps in a lake. A feasibility study of all possible solutions should be presented before any project is started, this will all be done with the help and collaboration of the regional government departments.
As part of the Tree Planting Project, thousands of trees should be planted on the Dandi coastline as protection against natural calamities like cyclone, hurricane, Tsunami, etc.
B. Key Issues
– Severe sea erosion problems in some areas on the beachfront and further inland
– Sea levels rising every year due to climate change
– the solution of P.P. Gabions is not suitable
– Protection by using tetrapod mays be part of the solution, though high cost may be an issue
– If protection work is carried out by larger size stones, Gabions, Tetrapods, Beach will loose its
natural beauty
– a study needs to be conducted before a solution is implemented
– requires a permanent long term solution
– time is of the essence, if the government is unable to help with a timely solution then a community funded solution will be the only alternative.
C. Potential Solutions and Opportunities
The one solution is to put up barriers that will prevent sea water from overflowing into land areas, these barriers should be as high as the height of the highest watermark during high tide multiplied by two, this will ensure a permanent long term solution. Routine maintenance has to be planned on a periodic basis, perhaps quarterly to ensure that the barriers are not compromised due to soil erosion and wave action.
Land Reclamation – preventing sea water from overflowing into the area and reversing the saltiness of the Khanjar area will suddenly make hundreds of acres of land available for farming and other non-agricultural uses.
D. Challenges
1. Currently, sea water is used by the fishing industry in ponds, continuation of this supply is necessary by providing piping from the coastal area to the inland ponds on a limited basis.
2. Funding for the project
3. If nothing is done then there is a threat the entre Kantha Vibhag area may be overrun with sea water and it will result in loss of farmland and habitat.
E. Project Implementation
– All work that has to be done should be conducted with the help and permission of the relevant government authorities.
– A detailed project plan and timeline should be established
– Proper project management and controls to be in place
---
National Jal Shakti Abhiyan Project
---
*** Tree Planting Project
Tree Planting Project


1. Download Sanskrutik Vano – Gujarati


2. Download Sanskrutik Vano – English
*** Proposed Hotel and Supermarket Project
. Proposed Hotel and Supermarket Project

---
---
---
---
*** Astrology:
. Ask Ganesha
. Drik Panchang (all year)
. Daily Panchang
. Vedic Calendar
. Download iCal, Outlook and Google calendar format Vedic Calendars
. Gujarati Calendars – Vikram Samvat Hindu Tithi Calendar
---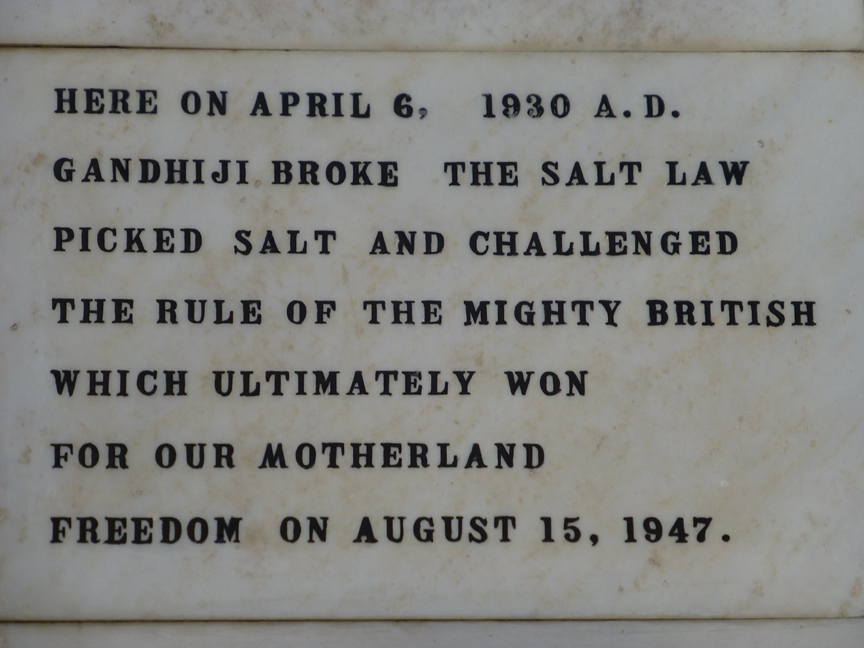 Purpose of the Website:
First and foremost, is to recognize our roots and rich culture and heritage and social and community practices which is prevalent in all our communities around the world..

Valuing and drawing up existing knowledge, skills and talents of the members of the Mandhata Community Globally.

 Networking with each other, helping and guiding members and affiliated associations to optimise their abilities in order to fulfil set objectives.

Addressing specific issues on their own merits and proven experiences.

Develop and enhance the quality of life in our village areas in India by promoting education and development in all spheres of life.

Record and Archive our roots and heritage and make it available globally.

Promote Hindu Religious, Spiritual, Cultural and Social Practices

Recognize and acknowledge achievements by our people around the world.

Network and share Best Practices to ensure a peaceful and sustainable future for our communities around the world by living in harmony with people and nature and to protect the environment.

Make positive contributions to society in general and to all the people and countries that we live in, around the world
[n.b. If you would like to contribute material for the site (photos or documents) or to become an Editor, please send a message to the email account mandhataglobal@gmail.com.]
____________________________________________________________________
Mandhata Community – Who are they ???
Mandhata Community refers to all the Koli Patel Community people who originate from the Navsari District of South Gujarat in India who migrated to various overseas countries.
The first Koli Patel immigrants from Navsari District are recorded to have sailed for South Africa in 1860. Over the years since then many more joined them. Others traveled to Fiji and then to New Zealand as early as 1902. During the War years and later large numbers traveled to East Africa.
Initially they came to work on the plantations and to build roads and railways. As years passed the vast majority of them settled in the countries where they worked. The first immigrants were all young men who went back to their local villages to get married and return to be followed by their wives a little later.
It is these immigrants who identified themselves as Mandhata Community. It is estimated that they number over a hundred thousand. UK has over 40,000 settled mainly in large cities and are now involved in almost all professions and in every industry, as in other countries too.
A vast number of us settled overseas are now sixth and seventh generation. Even the later arrivals boast third and forth generation. Yet we have continued close relationship with our extended families in India. Most of us visit regularly and many have built homes on their ancestral land.
This site highlights the history and life of the Mandhata Patel Community.
Site Specifics
This site has been built using a web content management framework, this will enable many people around the world to contribute content without any programming skills, all that is required is basic computer skills, this will ensure that content is contibuted by our communities around the world and also will ensure independance, so that no one person is tasked with the responsibility of maintaining the site. If you'd like to become a contributor, simply send an eMail message to our group email address, mandhataglobal.com. (exclude the period).
The site has been kept as simple as possible. Anyone with a basic knowledge of computing and internet will be able to interact. We are aware that a large number of you have a fund of knowledge to contribute to this site so that it can become a comprehensive repository of our history and heritage illustrated in words and pictures. In years to come this site would develop into a resource that our coming generations would refer to learn about their roots. We invite you to volunteer yourself as an administrator.
This site will be bilingual. We shall use English and Gujarati to reach as many of our people as possible.
On this site you will be able to read shorter articles in full, and where need be a .pdf version to copy. Large articles and other printed material will be in .pdf format for copying and printing.
 History
Preamble
When in the quiet of the night the question arises in your mind as to who your forefathers were? Where did they come from? How did they live? And you desperately want to explore your roots, this website may help you..
Perhaps the obvious starting point of this inquiry could be our own first hand knowledge of the stories told by our fathers and grandfathers of their experiences in their villages and how they made it to the foreign lands all over the world.
From their own lips we have heard how a few young men from the villages found construction jobs building railways in Surat and other nearby cities. Back in village for holidays their offers of help led more youths to join them. At work they came in contact with other peoples and particularly the English who valued their construction knowledge. This broadened their horizon. When opportunities came their way to work for railways in East Africa, plantations in South Africa and New Zealand many volunteered and packed their bags.
From their own lips we have heard how a few young men from the villages found construction jobs building railways in Surat and other nearby cities. Back in village for holidays their offers of help led more youths to join them. At work they came in contact with other peoples and particularly the English who valued their construction knowledge. This broadened their horizon. When opportunities came their way to work for railways in East Africa, plantations in South Africa and New Zealand many volunteered and packed their bags.
My paternal and maternal grandfathers both came to Mombasa, in East Africa to work on the Railways in 1919/21. They were perhaps among the first there and in their own words life was terrible. They lived in tents and were always in fear of the wild animals. For the first year or two they survived on boiled lentils with some pepper and salt. Later they grew chillies and ginger. Apart from bhajan singing in the dim light of a lantern, other entertainment was zero. Life in South Africa or New Zealand was no different. This was soon after the First World War period. Political power struggle was intense among the European powers and British were digging in wherever they went.
Period prior to the Second World War was the 2nd wave of immigration for our people. Passports were easily available and hundreds of youths leaving their families behind boarded sea-going clippers and left in search of a better life. A number of them perished and for the many who made it, life was very, very hard in every respect. Homesickness gripped many.
Read further about our History in the articles below.

 1. Read/Download the story of India's Historic People by Keshavbhai J Patel.

 2. Read/Download the Early Katha Migration in Gujarati by Maganbhai B Karadia

 3. Read/Download 'Our Finest Patriotic Years by Maganbhai B Karadia

 4. Read/Download 'Koli Samaj, a Historical Perspective' by Dr. Arjun Patel

5. Read/Download ' History of Koli/Kori/Mandhata People'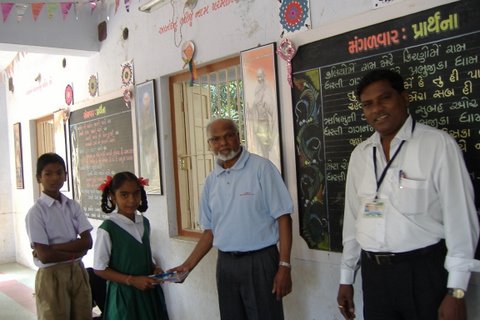 Youth Leadership and Educational Seminar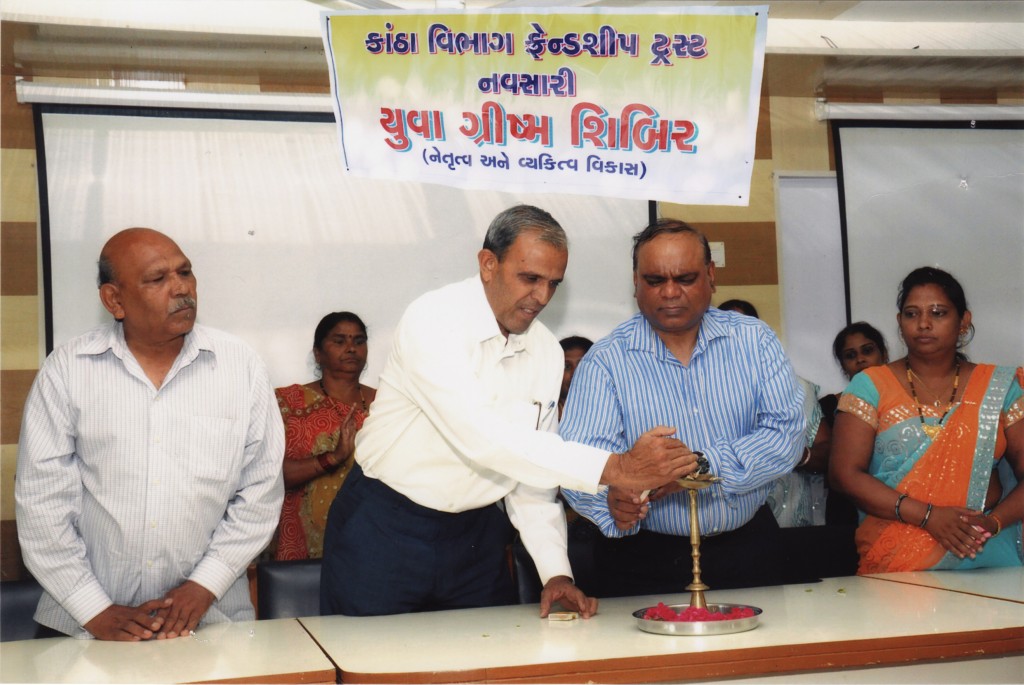 Shree Amratbhai Jerambhai Patel (in blue Shirt) And Shreemati Taraben Amratbhai Patel of Machhad are residents in USA. Both are generous donors of our Samaj. They visit Gam almost every year and sponsor a number of project in Machhad, other Kantha Vibhag gams. They are particularly interested in educational projects which we organise year after year. Their generous sponsorship help students with scholarships and various educational seminars for the students.  This Leadership Seminar was hosted by them and was held on 12th April 2014.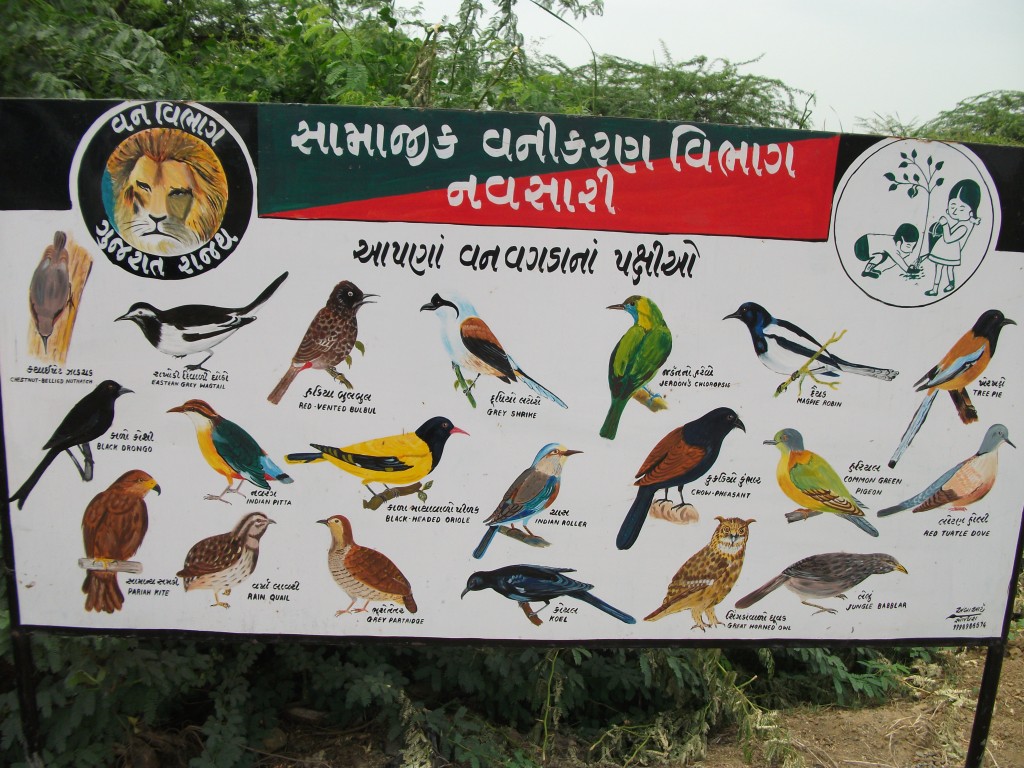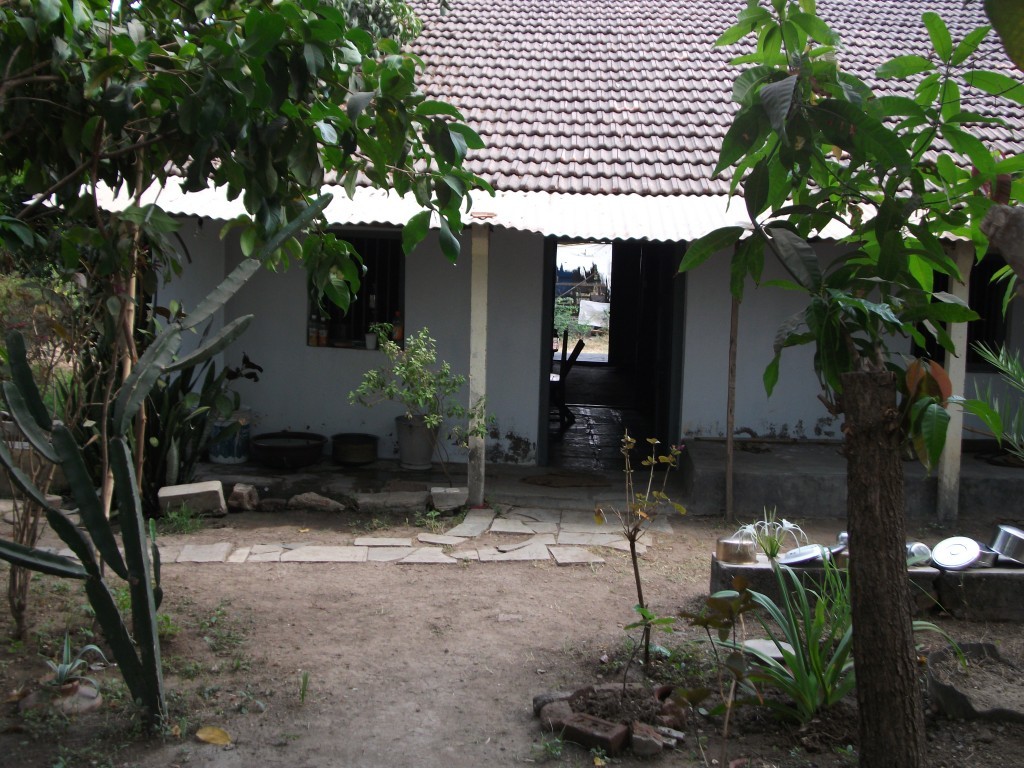 ____________________________________________________________________
____________________________________________________________________
Download Lonely Planet Gujarat Travel Guide 3: Gujarat Travel Guide
____________________________________________________________________
____________________________________________________________________
____________________________________________________________________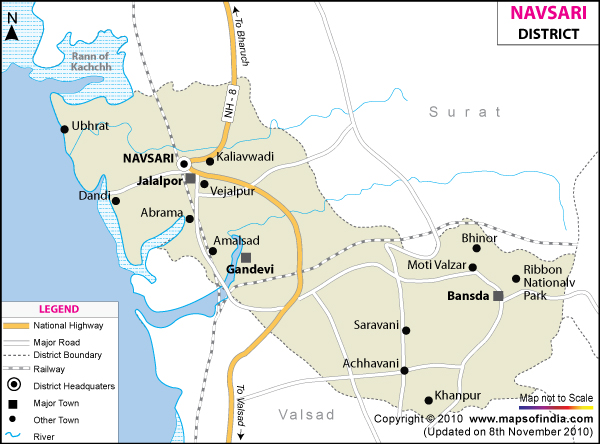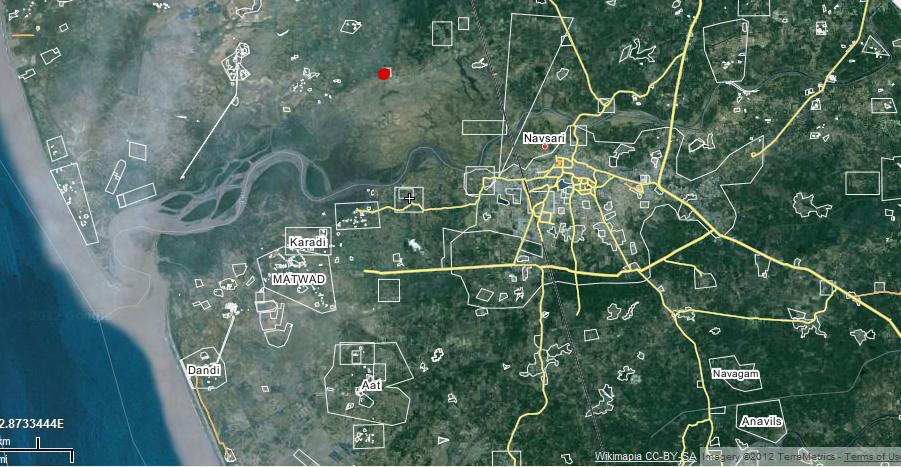 _________________________________________________________________
Gujarat Travel Map (click on map to enlarge)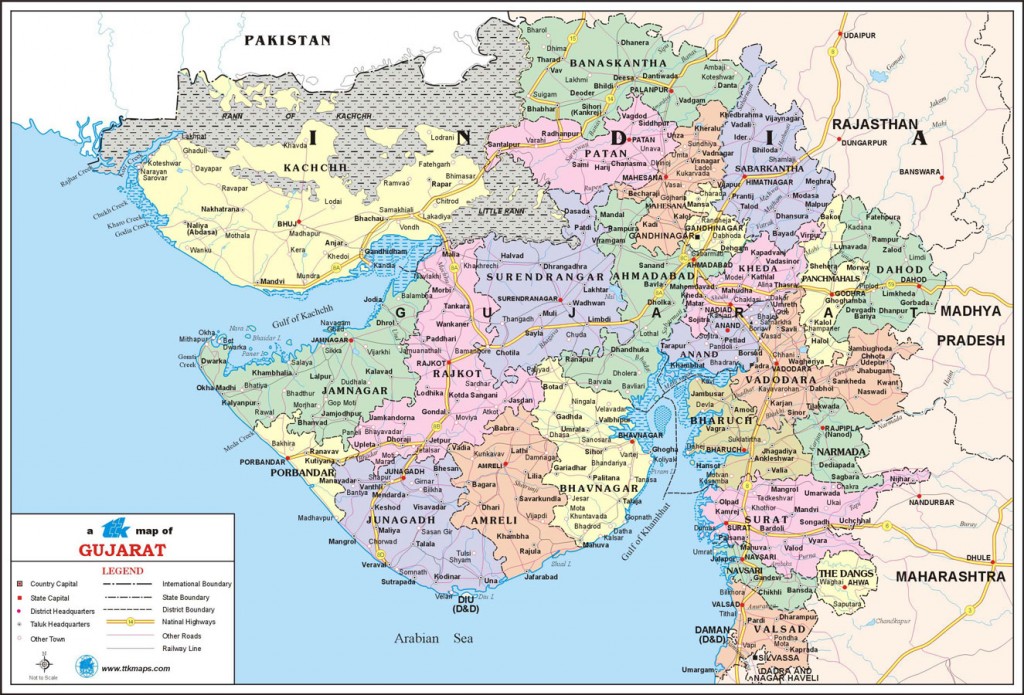 _________________________________________________________________
List of Villages in Jalalpore, Navsari, Gujarat