Namaste! a Warm Welcome to the Global Website of the Mandhata Patel's of the Navsari District of Gujarat, India, a place for the community to collaborate and work together for future progress and joint development to make the world a better place.
---
In Focus – 2018 Kantha Vibhag Tree Planting Project – Van Mahotsava
"The Protection of the Environment is rooted in Indian Culture" – PM Shri Narendra Modi
Climate change due to rising global temperatures that is caused by the excessive use of fossil fuels and other industrial processes leading to a buildup of "greenhouse gases" (carbon dioxide, methane, nitrous oxide, and chlorofluorocarbons) in the atmosphere. It has been known since 1896 that carbon dioxide helps stop the sun's infrared radiation from escaping into space and thus functions to maintain the earth's relatively warm temperature. This is called the "greenhouse effect."
Many of the world's top scientists have urged immediate action, and have called for international cooperation on the problem. Many scientists agree that warmer temperatures would cause rise in sea levels, the oceans when warmed up will occupy more space. The glaciers and polar ice will begin to melt. Since humidity of the atmosphere increases with the temperature, more snow would fall on earth's extremes. It is is predicted by 2030, the sea will rise by 150 to 300 mm endangering coastal town and cities around the world. The growing blanket of Carbon dioxide gas will become thicker and cause havoc.
What can we do in the Kantha Vibhag area to help offset rising temperatures and do our part? the following actions should be taken by us as a community:
1. Plant more trees and increase mangrove cover in the Dandi area and throughout the khanjer areas.
2. Increase the number of trees in our area by promoting the participation of people and groups to grow more trees, and make use of unproductive land to productive use to work for a sustainable future.
3. Start using Solar Energy
4. Power saving
5. Preserve ground water
6. Promote the use of natural gas (CNG)
7. Do our part to protect the environment
Why Plant Trees: Trees provide:
– High nutrition foods for humans, animals, wildlife and insects
– Sustainable building materials and fuel
– Canopies in urban areas to cool, reduce energy use, absorb pollution and increase property values
– Trees protect our environment
– protection from storms
– Increase ground water recharge, prevent runoff and loss of soil
– Create habitat for wildlife
– Produce oxygen, use carbon dioxide, improve public health
– Slow global warming by storing carbon
– Trees and woodlands provide spiritual renewal and life
– Walking in the woods stimulates the mind and soothes the soul
– Trees and woodlands provide homes for birds, and many other species
– Trees prevent desertification
શા માટે PLANT
વૃક્ષો આર્થિક વિકાસ એન્જિન છે
મનુષ્યો, પ્રાણીઓ, વન્યજીવન અને જંતુઓ માટે ઉચ્ચ પોષણ ખોરાક
સસ્ટેઇનેબલ મકાન સામગ્રી અને બળતણ
શહેરી વિસ્તારોમાં છત ઠંડો, ઊર્જા ઉપયોગ ઘટાડવા, પ્રદૂષણ શોષણ કરે છે અને મિલકત કિંમતો વધારો
વૃક્ષો અમારા પર્યાવરણ રક્ષણ
જમીન પાણી રિચાર્જ વધારો ધોવાણ અને માટી નુકસાન અટકાવવા
વન્યજીવન માટે નિવાસસ્થાન બનાવો
, ઓક્સિજન પેદા કાર્બન ડાયોક્સાઇડ ઉપયોગ, જાહેર આરોગ્ય સુધારવા
કાર્બન સંગ્રહિત કરીને ધીમો ગ્લોબલ વોર્મિંગ
વૃક્ષો અને જંગલો આધ્યાત્મિક નવીકરણ અને જીવન પાડે
ઇન ધ વૂડ્સ વૉકિંગ મન ઉત્તેજિત અને મનને શાંતી
વૃક્ષો અને જંગલો પક્ષીઓ, અને અન્ય અનેક જાતોમાં માટે ઘરો પૂરી
Objectives of Establishing Sanskritic Vans or Cultural Forests
To increase active participation of the people for increasing tree cover.
To create awareness among people about religious & medicinal plants.
To improve bio diversity & environment.
To develop cultural sites.
To generate employment.
To make people acquainted with our ancient culture.
To connect people with tree plantation & protection.
To strengthen our cultural & traditional values for protecting trees.
---
---
---
---
---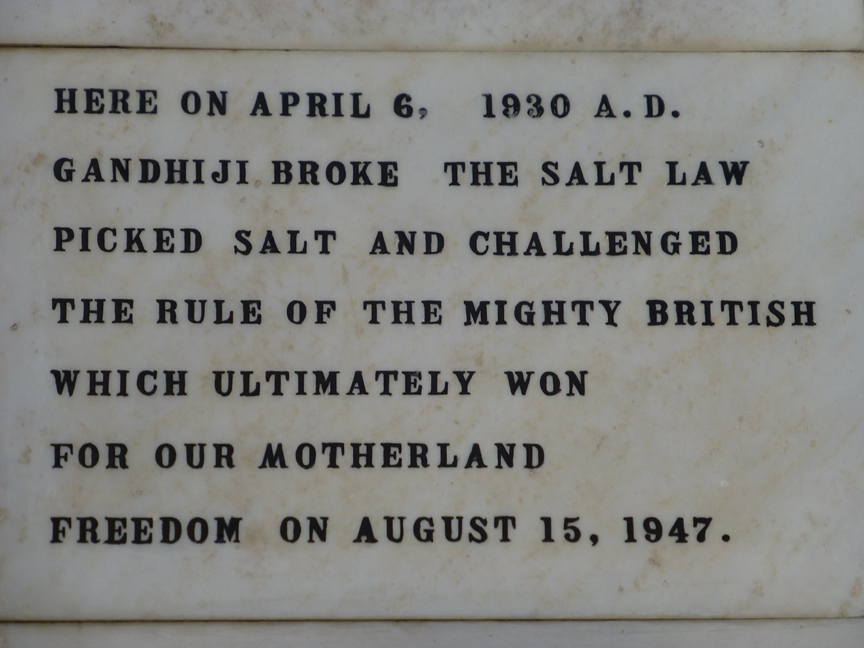 Purpose of the Website:
First and foremost, is to recognize our roots and rich culture and heritage and social and community practices which is prevalent in all our communities around the world..

Valuing and drawing up existing knowledge, skills and talents of the members of the Mandhata Community Globally.

 Networking with each other, helping and guiding members and affiliated associations to optimise their abilities in order to fulfil set objectives.

Addressing specific issues on their own merits and proven experiences.

Develop and enhance the quality of life in our village areas in India by promoting education and development in all spheres of life.

Record and Archive our roots and heritage and make it available globally.

Promote Hindu Religious, Spiritual, Cultural and Social Practices

Recognize and acknowledge achievements by our people around the world.

Network and share Best Practices to ensure a peaceful and sustainable future for our communities around the world by living in harmony with people and nature and to protect the environment.

Make positive contributions to society in general and to all the people and countries that we live in, around the world
[n.b. If you would like to contribute material for the site (photos or documents) or to become an Editor, please send a message to the email account mandhataglobal@gmail.com.]
____________________________________________________________________
Mandhata Community – Who are they ???
Mandhata Community refers to all the Koli Patel Community people who originate from the Navsari District of South Gujarat in India who migrated to various overseas countries.
The first Koli Patel immigrants from Navsari District are recorded to have sailed for South Africa in 1860. Over the years since then many more joined them. Others traveled to Fiji and then to New Zealand as early as 1902. During the War years and later large numbers traveled to East Africa.
Initially they came to work on the plantations and to build roads and railways. As years passed the vast majority of them settled in the countries where they worked. The first immigrants were all young men who went back to their local villages to get married and return to be followed by their wives a little later.
It is these immigrants who identified themselves as Mandhata Community. It is estimated that they number over a hundred thousand. UK has over 40,000 settled mainly in large cities and are now involved in almost all professions and in every industry, as in other countries too.
A vast number of us settled overseas are now sixth and seventh generation. Even the later arrivals boast third and forth generation. Yet we have continued close relationship with our extended families in India. Most of us visit regularly and many have built homes on their ancestral land.
This site highlights the history and life of the Mandhata Patel Community.
Site Specifics
This site has been built using a web content management framework, this will enable many people around the world to contribute content without any programming skills, all that is required is basic computer skills, this will ensure that content is contibuted by our communities around the world and also will ensure independance, so that no one person is tasked with the responsibility of maintaining the site. If you'd like to become a contributor, simply send an eMail message to our group email address, mandhataglobal.com. (exclude the period).
The site has been kept as simple as possible. Anyone with a basic knowledge of computing and internet will be able to interact. We are aware that a large number of you have a fund of knowledge to contribute to this site so that it can become a comprehensive repository of our history and heritage illustrated in words and pictures. In years to come this site would develop into a resource that our coming generations would refer to learn about their roots. We invite you to volunteer yourself as an administrator.
This site will be bilingual. We shall use English and Gujarati to reach as many of our people as possible.
On this site you will be able to read shorter articles in full, and where need be a .pdf version to copy. Large articles and other printed material will be in .pdf format for copying and printing.
 History
Preamble
When in the quiet of the night the question arises in your mind as to who your forefathers were? Where did they come from? How did they live? And you desperately want to explore your roots, this website may help you..
Perhaps the obvious starting point of this inquiry could be our own first hand knowledge of the stories told by our fathers and grandfathers of their experiences in their villages and how they made it to the foreign lands all over the world.
From their own lips we have heard how a few young men from the villages found construction jobs building railways in Surat and other nearby cities. Back in village for holidays their offers of help led more youths to join them. At work they came in contact with other peoples and particularly the English who valued their construction knowledge. This broadened their horizon. When opportunities came their way to work for railways in East Africa, plantations in South Africa and New Zealand many volunteered and packed their bags.
From their own lips we have heard how a few young men from the villages found construction jobs building railways in Surat and other nearby cities. Back in village for holidays their offers of help led more youths to join them. At work they came in contact with other peoples and particularly the English who valued their construction knowledge. This broadened their horizon. When opportunities came their way to work for railways in East Africa, plantations in South Africa and New Zealand many volunteered and packed their bags.
My paternal and maternal grandfathers both came to Mombasa, in East Africa to work on the Railways in 1919/21. They were perhaps among the first there and in their own words life was terrible. They lived in tents and were always in fear of the wild animals. For the first year or two they survived on boiled lentils with some pepper and salt. Later they grew chillies and ginger. Apart from bhajan singing in the dim light of a lantern, other entertainment was zero. Life in South Africa or New Zealand was no different. This was soon after the First World War period. Political power struggle was intense among the European powers and British were digging in wherever they went.
Period prior to the Second World War was the 2nd wave of immigration for our people. Passports were easily available and hundreds of youths leaving their families behind boarded sea-going clippers and left in search of a better life. A number of them perished and for the many who made it, life was very, very hard in every respect. Homesickness gripped many.
Read further about our History in the articles below.

 1. Read/Download the story of India's Historic People by Keshavbhai J Patel.

 2. Read/Download the Early Katha Migration in Gujarati by Maganbhai B Karadia

 3. Read/Download 'Our Finest Patriotic Years by Maganbhai B Karadia

 4. Read/Download 'Koli Samaj, a Historical Perspective' by Dr. Arjun Patel

5. Read/Download ' History of Koli/Kori/Mandhata People'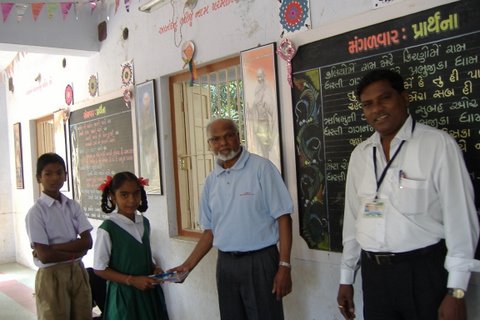 Youth Leadership and Educational Seminar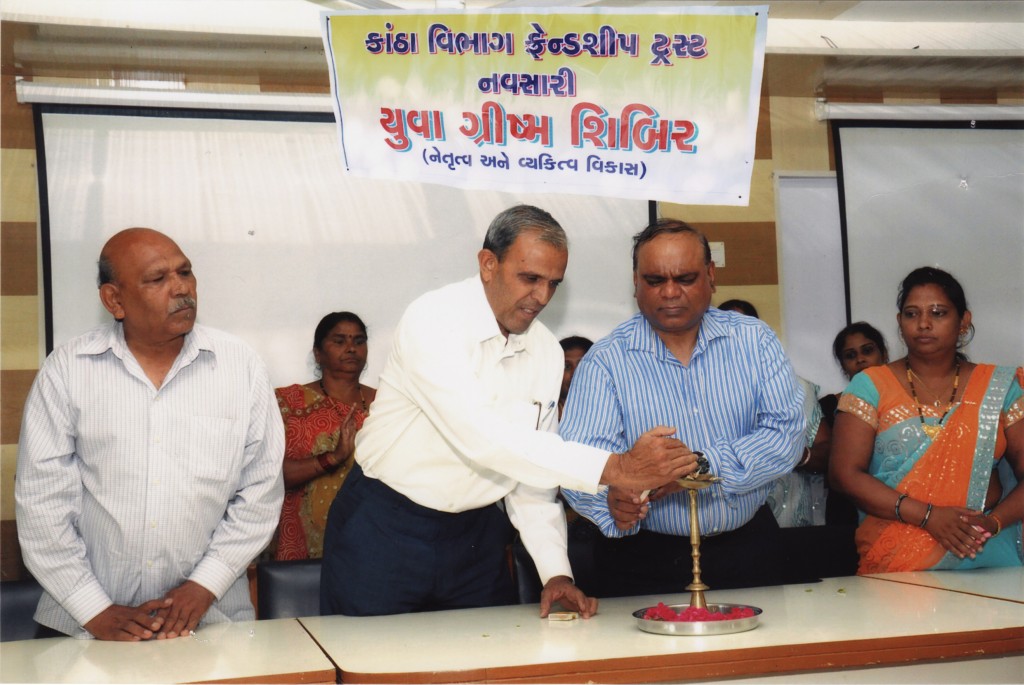 Shree Amratbhai Jerambhai Patel (in blue Shirt) And Shreemati Taraben Amratbhai Patel of Machhad are residents in USA. Both are generous donors of our Samaj. They visit Gam almost every year and sponsor a number of project in Machhad, other Kantha Vibhag gams. They are particularly interested in educational projects which we organise year after year. Their generous sponsorship help students with scholarships and various educational seminars for the students.  This Leadership Seminar was hosted by them and was held on 12th April 2014.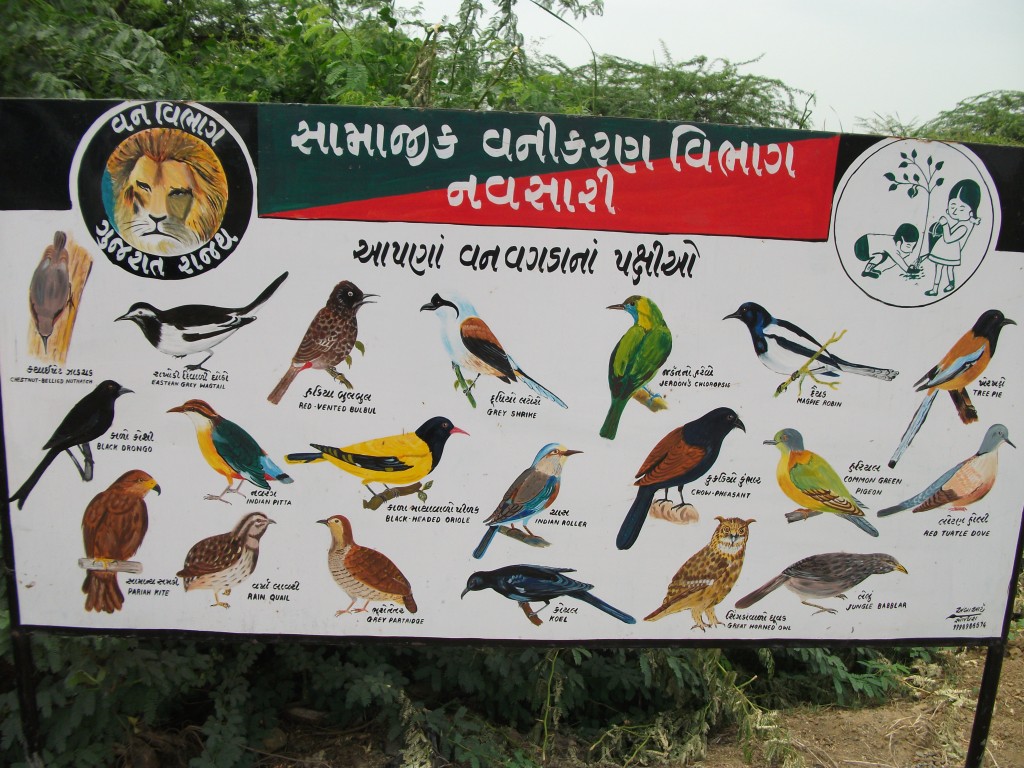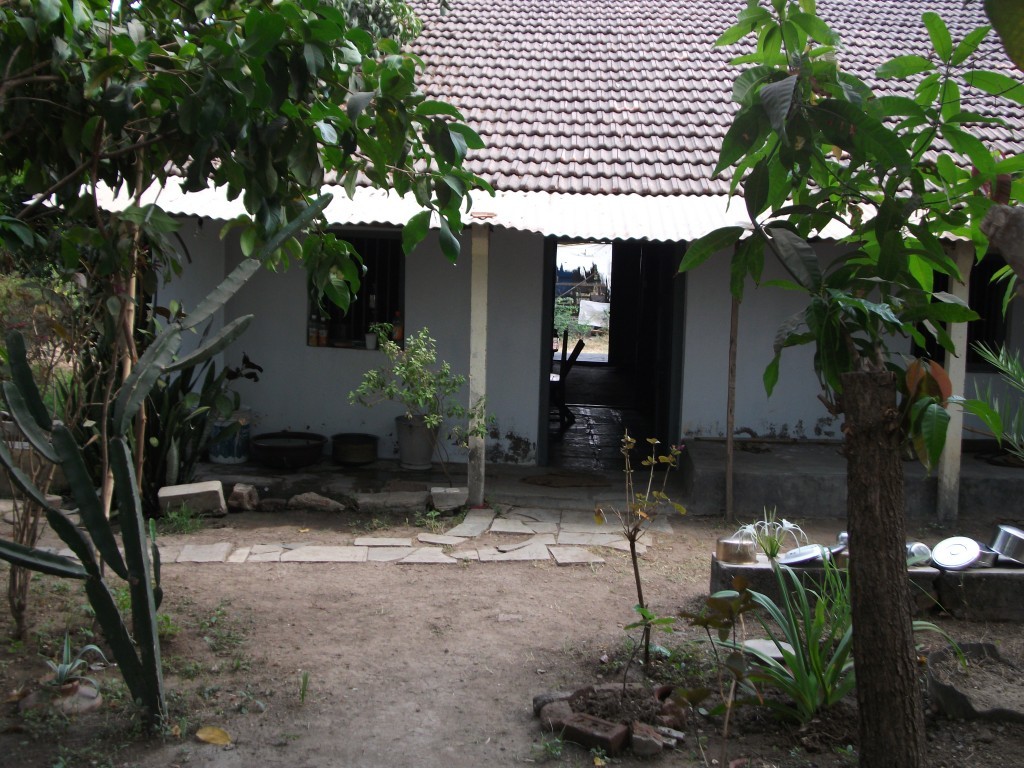 ____________________________________________________________________
____________________________________________________________________
Download Lonely Planet Gujarat Travel Guide 3: Gujarat Travel Guide
____________________________________________________________________
____________________________________________________________________
____________________________________________________________________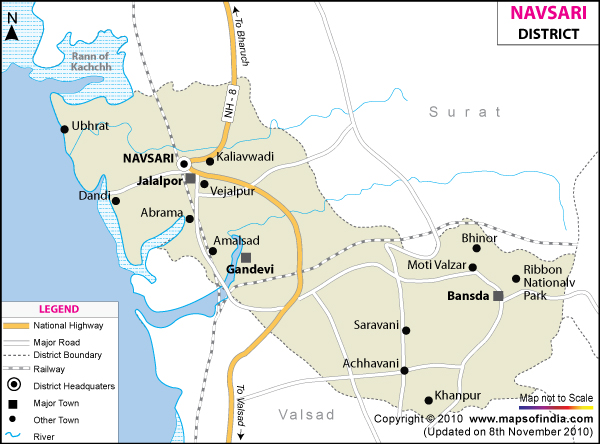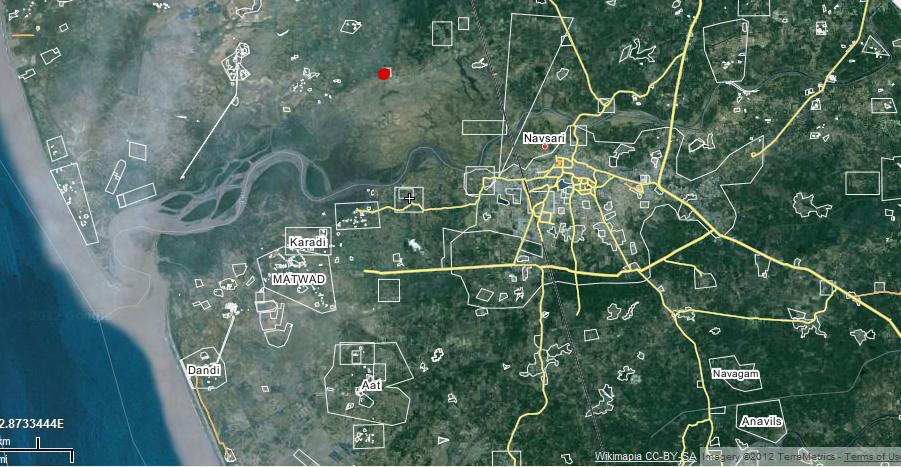 _________________________________________________________________
Gujarat Travel Map (click on map to enlarge)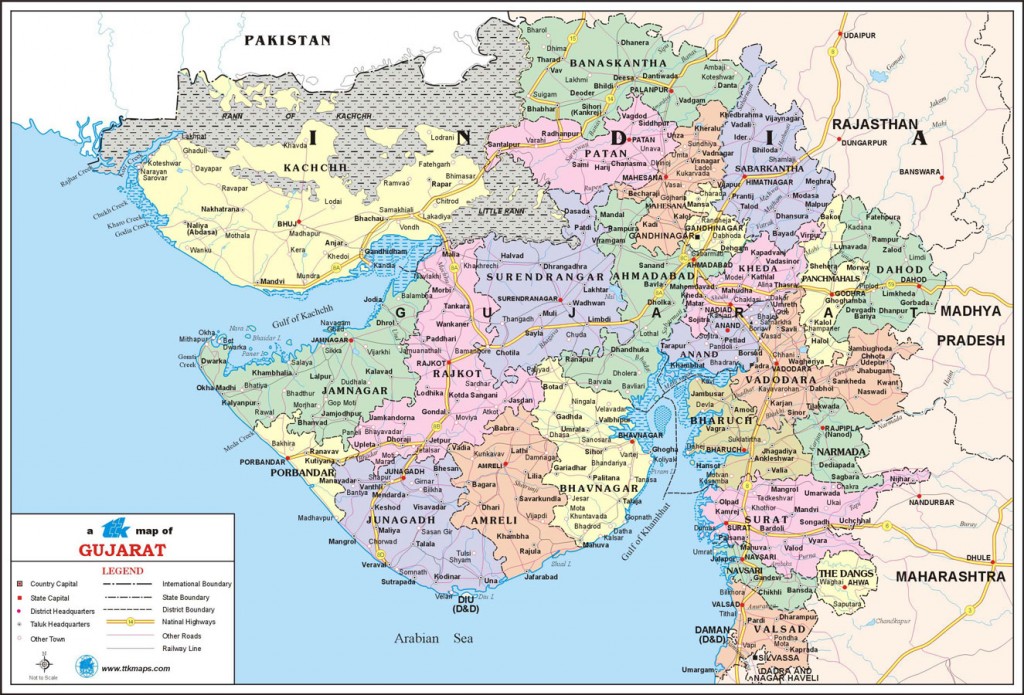 _________________________________________________________________
List of Villages in Jalalpore, Navsari, Gujarat