Namaste! a Warm Welcome to the Global Website of the Mandhata Patel's of the Kantha Vibhag, Navsari District of Gujarat, India, a place for the community to collaborate and work together for future progress and joint development to make the world a better place.
https://www.sanjanafeasts.co.uk/blog/browse-recipes-by-category/
6. Download full text:Yoga Vasishta Sara (THE ESSENCE OF YOGA YASISHTA) An English Translation from the Sanskrit Original by Maharishi Valmiki – also known as Jnana Vasishta, Uttara Ramayan, Vasishta Ramayan, and Maha Ramayan
5a), Download all books in a single zipped file:

Yoga Vasishta (all in one single zipped file)
5b). Download Yoga Vasishta – Short Format:

Yoga Vasishta – Short Format
5c). Download Yoga Vasishta Sara (Essence of Yoga Vasishta):

Yoga Vasishta Sara (Essence of Yoga Vasishta)
5d). Download Vasishta Yoga- by Swami Venkatesananda

Vasishta Yoga- by Swami Venkatesananda

---
---
The Man who Saved India – Sardar Patel and his Idea of India

"If only Patel had lived longer, India would have been spared
the excesses of the License Raj and the Kashmir problem."
This is one of the messages of this lively, highly readable book'
Gurcharan Das, bestselling author
Advance Praise for the Book
'Sardar Patel was the silent one of the trinity along with Gandhi and Nehru who dedicated his life to the struggle for an independent India. His lasting legacy is a United India rather than the land which throughout history was split in rival warring kingdoms. Hindol Sengupta has given us the story of Sardar's life for the new generations of India so that they can understand and admire a unique personality. Read this book and discover India's history in the first half of the last century. And reclaim your legacy'—Lord Meghnad Desai, bestselling author and economist
'It is dangerous to put dreamers in power. Sardar Patel's pragmatism was the perfect antidote to Nehru's idealism in the early years of Independence. If only Patel had lived longer, India would have been spared the excesses of the License Raj and the Kashmir problem. This is one of the messages of this lively, highly readable book'—Gurcharan Das, bestselling author
'The Man Who Caved India is the most authoritative and accessible biography of Sardar Vallabhbhai Patel, lovingly referred to as the "Iron Man of India". In his impeccable narrative style, Hindol Sengupta rescues the memory of this beloved Indian leader from the vaults of obscurity. The book brings out the true story of independence as well as stability of India following it, which was achieved through the sweat and blood of its leaders like Patel.
The Man Who Caved India reverses one of the historical ironies of modern India by bringing into light many of the unknown facts of Patel's life, based on the author's field visits, interviews and extensive research, which is an onerous task in itself considering the fact that Patel neither maintained records of his work nor preserved his documents of communications.
Hindol begins the narration of the larger-than-life tale of Patel by describing his visit to the birth home of Patel in Nadiad, now in dilapidated condition, an image not unlike the less-than-optimal public memory of Patel in modern India.
Hindol discusses the numerous sacrifices Patel made in public life, bowing to the political ambitions of his peers, while never wavering from his duty to India. The Man who Caved India clearly charts Patel's leadership skills and statesmanship during the numerous non-cooperation and civil disobedience movements such as the Bardoli and Kheda satyagrahas, and the timely military action in independent India. It was Patel's sheer strength of resolve that helped forge the Bharat that would capture the imagination of the masses of independent India.
The hitherto unknown details of Patel's personal life and his complex relations with his peers and other contemporary national leaders including Gandhi, Nehru and Bose, help understand the grace with which he gave up key political positions more than once. In addition, Hindol also clearly describes the personal sacrifices Patel made at the altar of Mother India, not only of his personal life, but also the lives of his children, even to the chagrin of his family and friends.
The amazing result of Hindol's copious research is the emergence of an exceptionally clear picture of Patel's life and leadership in the three decades leading up to India's independence, in addition to establishing Patel's key role in the formative years of India following Independence, until his death. The Man Who Caved India is a timely and much needed historical account of modern India, a must-read for every Indian as well as every person interested in learning the true history of India'—Lavanya Vemsani, professor, Shawnee State University; vice president, Ohio Academy of History; president and cofounder, American Academy of Indic Studies
'Every nation has its own narrative that is built over time. For India, and as Indians, we claim ancient ancestry and are therefore, civilizational. Yet, we are a new democratic republic trying to find our place in the new tumultuous twenty-first century.
There comes a time when we cannot look forward without revisiting our past to see if the narrative of the past was complete, accurate and fair. For decades, the narrative has been that there were essentially two leaders in India—Mahatma Gandhi and his protégé Jawaharlal Nehru—who together led the country to Independence. Their contribution to the cause of independence was monumental and this became the widely accepted truth. Yet there was another truth, long ignored in our national narrative.
Hindol Sengupta's book The Man Who Caved India provides the other truth. In a meticulously and extensively researched book, the young author brings to the reader the significant role that Sardar Vallabhbhai Patel played not only in our struggle for independence but in the consolidation of the new country. Vallabhbhai Patel was truly a part of the Trinity, along with Mahatma Gandhi and Jawaharlal, that led India to freedom. He was the man who ensured that this newfound independence did not collapse in a heap of dust. It was the Sardar who dealt with the reluctant maharajas, nawabs and the obdurate nizam of Hyderabad, when they dreamt of returning to their feudal opulence outside modern India. Patel liquidated the princely states without liquidating the princes. It was his commitment, diplomatic and political skills along with the force of his personality that made unified India a reality.
The book begins with a description of what was once the ancestral home of this great man of India. The decrepit and rather lonely state of the house and its utter neglect is a clear indication that the prevalent narrative preferred to ignore Vallabhbhai Patel's contribution. Gandhi knew the value of God and religion in an India that was subjugated. Nehru knew that if India had to talk about its future then there had to be a grand past of aloofness and elitism. It was Patel who was the hard realist who knew that democracy was not about daily plebiscites but hard decisions cloaked in egalitarianism. Nehru looked at the heavens for inspiration Patel looked at the ground beneath his feet for solutions. While Nehru wrote elegant prose and Gandhi spoke to the masses, it was left to Patel to worry over mundane matters like funds and their distribution. Patel was a man of few words and there is every reason to give him credit today for many of his arguments and
ideas ranging from tackling Kashmir, the future of Pakistan and how socialism without industrialization could be dangerous for the country. His warnings about Kashmir, Tibet and China went unheeded.
The book is thus not only one of the finest biographies in recent times but is also a much-needed redefining of the role played by Sardar Patel during India's freedom movement and as the great unifier. Sengupta argues that Patel was not only a pillar of strength behind some of Gandhi's earlier successes to holding the country together.
Sengupta quotes Patel's speech on 5 July 1947 where he warned, 'Our mutual conflicts and internecine quarrels and jealousies have in the past been the cause of our downfall and our falling victim to foreign domination a number of times. We cannot afford to fall into these errors or traps again.' Sardar Patel was relevant then as he is today. And so is Hindol Sengupta's book—Vikram Sood, bestselling author and the former head of India's foreign intelligence agency, the Research and Analysis Wing
'The Man Who Caved India is an excellent deep dive into the life and struggles of one of the tallest leaders in Indian history. Hindol Sengupta has written a fascinating book full of insights on things that are rarely discussed, such as Patel's economic ideas or his key role as the man who raised critical funds for the Congress Party. This captivating book breaks many myths and throws new light on one of the most important figures in Indian history'—Vijay Govindarajan, New York Times and Wall Ctreet Journal bestselling author and Coxe Distinguished Professor at the Tuck School of Business at Dartmouth College
'A very engaging biography of Sardar Patel, the man and his times, by one of India's best young writers'—Sanjeev Sanyal, bestselling author and principal economic advisor, ministry of finance, Government of India
'The genre of popular history and biography has been experiencing a golden age and Hindol Sengupta's fluent biography of Sardar Vallabhbhai Patel joins a list of distinguished titles alongside Michael Axworthy's
Sword of Persia, Nadir Shah and Roger Crowley's Constantinople, The Last Great Siege, 1453. Very welcome indeed that an eminently accessible account of the life and achievements of one of India's true great sons is now available to a new generation of readers'—Gautam Sen, lecturer (retd.), London School of Economics and co-author of Analysing the Global Political Economy
'Rich with detail and illuminating insight, Hindol Sengupta's The Man Who Caved India brings alive Sardar Vallabhbhai Patel's indomitable spirit and tenacity in the face of constant challenges that would crush a weaker man.
Few people immediately think of Patel when they think of men responsible for the shape and form of modern India. This is a great injustice, for, as Hindol explains with a wealth of anecdote and context, it was Patel who defined the very contours of the India we know today. This book is a must- read'—Saradindu Mukherji, member, Indian Council of Historical Research.
Download the full text below in multiple languages of your choice……..

Download The Man Who Saved India – Sardar Patel – English – Book 1 by Hindol Sengupta


Download The Man Who Saved India – Sardar Patel – Book 2 by Central Library, JNU


Download The Man Who Saved India – Sardar Patel – Book 3 by Gujarat Technological University


Download The Man Who Saved India – Sardar Patel – Book 4 by Balraj Krishna

Download The Man Who Saved India – Sardar Patel – Gujarati


Download The Man Who Saved India – Sardar Patel – Hindi


Download The Man Who Saved India – Sardar Patel – Marathi


Download The Man Who Saved India – Sardar Patel – Tamil


Download The Man Who Saved India – Sardar Patel – Telugu


Download The Man Who Saved India – Sardar Patel – Punjabi


Download The Man Who Saved India – Sardar Patel – Bengali


Download The Man Who Saved India – Sardar Patel – Malayalam
મેન હુ સાચવ્યું ભારત – સરદાર પટેલ અને ભારતતેમના વિચાર
હિંડોલે નડિયાદમાં પટેલ જન્મસ્થળની તેમની મુલાકાતનું વર્ણન કરીને હવે પછીની જીંદગીની કથાના વર્ણનની શરૂઆત કરી છે, હવે તે જર્જરિત હાલતમાં છે, જે આધુનિક ભારતના પટેલની યાદ કરતાં ઓછી જાહેર જનતાની વિરુદ્ધ નથી.
હિંદોલ જાહેર જીવનમાં પટેલોએ કરેલા અસંખ્ય બલિદાનોની ચર્ચા કરે છે, તેમના સાથીઓની રાજકીય મહત્વાકાંક્ષા માટે નમ્યા કરે છે, જ્યારે ભારત પ્રત્યેની ફરજમાંથી કદી ડૂબતો નથી. આજ્edાભંગ ચળવળોધ મેન ધ કેવ ઈન્ડિયા' બારડોલી અને ખેડા સત્યાગ્રહ જેવા અસંખ્ય અસહકાર અને નાગરિકદરમિયાન અને સ્વતંત્ર ભારતમાં સમયસર લશ્કરી કાર્યવાહી દરમિયાન 'સ્પષ્ટપણે પટેલની નેતૃત્વ કુશળતા અને રાજનીતિનો ચાર્ટમાં લે છે. તે પટેલની નિશ્ચયની તીવ્ર તાકાતે ભારતને સ્વતંત્ર ભારતની જનતાની કલ્પનાઓને કબજે કરવામાં મદદ કરી.
પટેલના અંગત જીવનની અત્યાર સુધીની અજ્ unknownાત વિગતો અને તેમના સાથીદારો અને ગાંધી, નહેરુ અને બોઝ સહિતના અન્ય સમકાલીન રાષ્ટ્રીય નેતાઓ સાથેના તેમના જટિલ સંબંધો, જે કૃપાથી તેમણે એક કરતા વધુ વખત મુખ્ય રાજકીય હોદ્દા છોડી દીધા છે તે સમજવામાં મદદ કરે છે. આ ઉપરાંત, હિંદોલ પટેલે મધર ભારતની વેદી પર કરેલા અંગત બલિદાનોનું સ્પષ્ટ રીતે વર્ણન કરે છે, ફક્ત તેમના અંગત જીવન જ નહીં, પરંતુ તેમના બાળકો અને તેમના પરિવારના મિત્રોની કુટુંબિની પણ.
હિંદોલના પુષ્કળ સંશોધનનો આશ્ચર્યજનક પરિણામ એ છે કે ભારતની આઝાદી પછીના ત્રણ દાયકામાં પટેલના જીવન અને નેતૃત્વના અપવાદરૂપે સ્પષ્ટ ચિત્રનો ઉદભવ, આઝાદી પછીના ભારતના રચનાત્મક વર્ષોમાં, પટેલની મહત્ત્વની ભૂમિકાની સ્થાપના ઉપરાંત, તેમના મૃત્યુ સુધી. મ Whoન હુ કેવ્ડ ઈન્ડિયાતિહાસિક એ આધુનિક ભારતનો સમયસર અને ખૂબ જરૂરી historicalહિસાબ છે, જે દરેક ભારતીય તેમજ ભારતનો સાચો ઇતિહાસ શીખવામાં રસ ધરાવતા દરેક વ્યક્તિ માટે વાંચવો જ જોઇએ 'av લવણ્યા વેમસાણી, પ્રોફેસર, શવની સ્ટેટ યુનિવર્સિટી; ઉપ પ્રમુખ, ઓહિયો એકેડેમી ઓફ હિસ્ટ્રી; પ્રેસિડેન્ટ અને કોફoundન્ડર, અમેરિકન એકેડેમી Indફ ઇન્ડિક સ્ટડીઝ
'દરેક રાષ્ટ્રનું પોતાનું એક વર્ણન છે જે સમય જતા બને છે. ભારત માટે, અને ભારતીયો તરીકે, આપણે પ્રાચીન વંશનો દાવો કરીએ છીએ અને તેથી તે સંસ્કૃતિ છે. છતાં, અમે એક નવું લોકશાહી પ્રજાસત્તાક છે જે એકવીસમી સદીની નવી અશાંતિમાં અમારું સ્થાન શોધવાનો પ્રયાસ કરી રહ્યું છે.
એક સમય એવો આવે છે કે જ્યારે ભૂતકાળનું વર્ણન સંપૂર્ણ, સચોટ અને ન્યાયી હતું કે કેમ તે જોવા માટે આપણે આપણા ભૂતકાળની સમીક્ષા કર્યા વિના આગળ જોઈ શકતા નથી. દાયકાઓથી, આ કથાનું વર્ણન રહ્યું છે કે ભારતમાં અનિવાર્યપણે બે નેતાઓ હતા – મહાત્મા ગાંધી અને તેમના આગેવાન જવાહરલાલ નહેરુ – જેમણે મળીને દેશને આઝાદી તરફ દોરી. આઝાદીના કારણમાં તેમનું યોગદાન સ્મારક હતું અને આ વ્યાપકપણે સ્વીકૃત સત્ય બન્યું. તેમ છતાં, ત્યાં એક બીજું સત્ય હતું, જે આપણા રાષ્ટ્રીય કથામાં લાંબા સમયથી અવગણવામાં આવ્યું હતું.
હિંડોલ સેનગુપ્તાની પુસ્તક ' ધ મેન હુ કેવ્ડ ઈન્ડિયા' એ અન્ય સત્ય પ્રદાન કરે છે. સરસ વલ્લભભાઇ પટેલે ફક્ત આઝાદીની લડતમાં જ નહીં, પરંતુ નવા દેશના એકત્રીકરણમાં ભજવ્યું તે નોંધપાત્ર ભૂમિકા, નાના લેખક અને વિગતવાર સંશોધન કરેલા પુસ્તકમાં, યુવાન લેખક, વાચક સમક્ષ લાવે છે. મહાત્મા ગાંધી અને જવાહરલાલની સાથે વલ્લભભાઇ પટેલ ખરેખર ટ્રિનિટીનો એક ભાગ હતા, જેના કારણે ભારતને આઝાદી મળી. તે તે માણસ હતો કે જેણે ખાતરી આપી કે આ નવી સ્વતંત્રતા ધૂળના inગલામાં ન પડી જાય. તે સરદાર જ હતા જેમણે નાસ્તામાં આવેલા મહારાજાઓ, નવાબો અને હૈદરાબાદના અધૂરા નિઝામ સાથે વ્યવહાર કર્યો હતો, જ્યારે તેઓ આધુનિક ભારતની બહાર તેમના સામંતવાદી સમૃદ્ધિ તરફ પાછા ફરવાનું સપનું જોતા હતા. પટેલોએ રાજકુમારોને પ્રવાહી કર્યા વિના રજવાડાઓને પ્રવાહી બનાવ્યા. તે તેમની પ્રતિબદ્ધતા, રાજદ્વારી અને રાજકીય કુશળતાની સાથે તેમના વ્યક્તિત્વના બળ સાથે યુનાઇટેડ ભારતને વાસ્તવિકતા બનાવ્યું હતું.
આ પુસ્તકની શરૂઆત એક સમયે ભારતના આ મહાન માણસનું પૂર્વજોનું ઘર હતું તેના વર્ણનથી થાય છે. ઘરની બગડતી અને એકલતાની સ્થિતિ અને તેની સાવ ઉપેક્ષા એ સ્પષ્ટ સંકેત છે કે પ્રચલિત કથા વલ્લભભાઇ પટેલના યોગદાનને અવગણવાનું પસંદ કરે છે. પરાજિત થયેલા ભારતમાં ભગવાનને ભગવાન અને ધર્મની કિંમત ખબર હતી. નહેરુ જાણતા હતા કે જો ભારતે તેના ભાવિ વિશે વાત કરવી હોય તો એકાંત અને વર્ચસ્વનો ભવ્ય ભૂતકાળ હોવો જોઇએ. તે પટેલો જ કઠોર સાક્ષાત્કારવાદી હતા જે જાણતા હતા કે લોકશાહી રોજિંદા અભિવાદન વિષે નથી, પરંતુ સખત નિર્ણયો સમતાવાદમાં ફસાયેલા છે. નહેરુએ પ્રેરણા માટે સ્વર્ગ તરફ નજર નાખી અને પટ્ટ નીચે ઉકેલો માટે જમીન તરફ જોયું. જ્યારે નહેરુએ ભવ્ય ગદ્ય લખ્યું હતું અને ગાંધી જનતા સાથે વાત કરી હતી, ત્યારે ભંડોળ અને તેમના વિતરણ જેવા ભૌતિક બાબતોની ચિંતા પટેલને કરી હતી. પટેલ થોડા શબ્દોનો માણસ હતો અનેઅનેક દલીલો અનેમાટે આજે તેમને શ્રેય આપવાનું કારણ છે
કાશ્મીર, પાકિસ્તાનનું ભાવિ અને industrialદ્યોગિકરણ વિના સમાજવાદ કેવી રીતે દેશ માટે જોખમી હોઇ શકે છે તેનાથી લઈનેવિચારો. કાશ્મીર, તિબેટ અને ચીન વિશેની તેમની ચેતવણી અનિયંત્રિત રહી.
આ રીતે આ પુસ્તક તાજેતરના સમયમાં શ્રેષ્ઠ જીવનચરિત્રોમાંનું એક નથી, પરંતુ ભારતની સ્વતંત્રતા ચળવળ દરમિયાન અને મહાન ગણવેશ તરીકે સરદાર પટેલે ભજવેલી ભૂમિકાની નવી જરૂરિયાત પણ છે. સેનગુપ્તાએ દલીલ કરી હતી કે, દેશને એક સાથે રાખવાની ગાંધીજીની અગાઉની કેટલીક સફળતા પાછળ ફક્ત શક્તિનો આધારસ્તંભ જ નહોતો.
સેનગુપ્તાએ July જુલાઇ, 1947 ના રોજ પટેલના ભાષણને ટાંકીને કહ્યું હતું કે 'આપણી પરસ્પરની તકરાર અને આંતરીક ઝઘડાઓ અને ઈર્ષાઓ ભૂતકાળમાં આપણા પતનનું કારણ બન્યું છે અને વિદેશી વર્ચસ્વનો ભોગ બન્યા છીએ. આપણે ફરીથી આ ભૂલો કે જાળમાં ફસાઈ જઈએ તેમ નથી. ' સરદાર પટેલ તે સમયે સુસંગત હતા. અને તેમ જ હિંડોલ સેનગુપ્તાનું પુસ્તક — વિક્રમ સૂદ, બેસ્ટ સેલિંગ લેખક અને ભારતની વિદેશી ગુપ્તચર એજન્સીના ભૂતપૂર્વ વડા, રિસર્ચ એન્ડ એનાલિસિસ વિંગ
'ધ મેન હુ કેવ્ડ ઈન્ડિયા'theંચા નેતાનાંડા એ એકજીવન અને સંઘર્ષમાં ઉત્તમ deepડાઇવ છે. ભારતીય ઇતિહાસ. હિંદોલ સેનગુપ્તાએ ભાગ્યે જ ચર્ચા કરવામાં આવતી બાબતો પર આંતરદૃષ્ટિથી ભરેલું મનોહર પુસ્તક લખ્યું છે, જેમ કે પટેલના આર્થિક વિચારો અથવા કોંગ્રેસ પાર્ટી માટે નિર્ણાયક ભંડોળ એકત્રિત કરનાર વ્યક્તિ તરીકેની તેમની મુખ્ય ભૂમિકા. આ મનોહર પુસ્તક અનેક દંતકથાઓને તોડે છે અને ભારતીય ઇતિહાસની એક સૌથી મહત્વપૂર્ણ વ્યક્તિ પર નવી પ્રકાશ ફેંકી દે છે '— વિજય ગોવિંદરાજન, ન્યુ યોર્ક ટાઇમ્સ અને વ Cલ સીટ્રીટ જર્નલડ Coકમાઉથ કishedલેજમાંફ બિઝનેસનાડિસ્ટિંસ્ટિવ બેસ્ટ સેલિંગ લેખક અનેટક સ્કૂલ Businessકોક્સપ્રોફેસર
' એ ખૂબ ભારતના શ્રેષ્ઠ યુવા લેખકો 'je સંજીવ સન્યાલ, બેસ્ટ સેલિંગ લેખક અને મુખ્ય આર્થિક સલાહકાર, નાણાં મંત્રાલય, ભારત સરકારદ્વારા સરદાર પટેલની વ્યક્તિ અને તેના સમયની
'જીવનચરિત્ર જીવનચરિત્ર 'લોકપ્રિય ઇતિહાસ અને જીવનચરિત્રની શૈલીનો અનુભવ કરી રહી છે. સુવર્ણ યુગ અને હિંડોલ સેનગુપ્તાની સરદાર વલ્લભભાઇ પટેલની અસ્ખલિત જીવનચરિત્ર, માઇકલ એક્સેફાયરનીની સાથે સાથે વિશિષ્ટ ટાઇટલની સૂચિમાં જોડાય છે.
તલવાર, પર્શિયા, નાદિર શાહ અને રોજર ક્રોલીની કોન્સ્ટેન્ટિનોપલ, ધ લાસ્ટ ગ્રેટ સીઝ, 1453ખરેખર ખૂબ જ આવકાર્ય છે કે જીવનના જાણીતા સુલભ ખાતા અને ભારતના સાચા મહાન પુત્રોમાંની એક સિદ્ધિઓ હવે નવી પે generationીના વાચકો માટે ઉપલબ્ધ છે — ગૌતમ સેન, વ્યાખ્યાન (નિવૃત્ત), લંડ સ્કૂલઇકોનોમિક્સ અનેસહ-લેખક ગ્લોબલ પોલિટિકલ ઇકોનોમીના વિશ્લેષણના
'વિગતવાર અને પ્રકાશિત સૂઝ સાથે, હિંડોલ સેનગુપ્તાની Economફધ મેન હુ કેવેન્ડ ઈન્ડિયાઅવિનિતનિષ્ઠાને સતત પડકારોનો સામનો કરવા માટે સરદાર વલ્લભભાઇ પટેલનીભાવના અનેજીવંત બનાવે છે જે નબળા માણસને કચડી નાખશે. .
આધુનિક ભારતના આકાર અને સ્વરૂપ માટે જવાબદાર પુરુષો વિશે વિચારતા ઘણા લોકો તુરંત જ પટેલનો વિચાર કરે છે. આ એક મોટો અન્યાય છે, કારણ કે હિંડોલે કથા અને સંદર્ભની સંપત્તિ સાથે સમજાવ્યું હતું, તે જ તે પટેલ હતા કે જેમણે આજે આપણે જાણીએ છીએ તે ભારતની ટૂંકસારની વ્યાખ્યા આપી છે. આ પુસ્તક અવશ્ય વાંચવા માટેનું છે — સરદિંદુ મુખર્જી, સભ્ય, ભારતીય Councilતિહાસિક સંશોધન પરિષદના સભ્ય
'હિંડોળ લોકપ્રિય, અપ્રિય ઇતિહાસ લખે છે. બીજું એક તેજસ્વી પુસ્તક, આ વખતે ભારતના એક મહાન રાજકીય નેતાની અવિચારી વાર્તાને આજના વાચકોની સમક્ષ એવી રીતે રજૂ કરે છે કે જે તેને accessક્સેસિબલ અને અગમ્ય બનાવી શકે. સરદાર પટેલની જીવન કથાને એકસાથે રાખવાનું તેમનું કાર્ય આશ્ચર્યજનક રીતે ચોંકાવનારૂ છે, પરંતુ સુપ્રીમ કોર્ટના ભારતના વરિષ્ઠ વકીલ, વિક્રમજિત બેનરજી અને નાગાલેન્ડના એડવોકેટ જનરલ
---

Download ેન હુ સાચવ્યું ભારત – સરદાર પટેલ અને ભારતતેમના વિચાર – The Man Who Saved India – Sardar Patel – Gujarati
---
Urgent Action needed for protecting villages from rising sea levels because of Global Warming (Sea Barrier Conservation Project)
A. Introduction
An extensive portion of the land alongside the sea at Dandi and further south along the coastline in the Kantha Vibhag area has a problem of sea erosion and sea water overflowing into agricultural lands and over time this area has become unusable because of the saltiness of the land (know as Khanjar). This will continue to be a bigger problem because of rising oceans. Seasonal Monsoon flooding is another problem that has to be addressed, flooding in the villages during the rainy season disrupts life and it takes months to recover, proper draining and preparedness for the annual rains will alleviate the issue.
There is now an increasing need to protect the coastline and inner areas of our gams from sea water and erosion, especially because of rising waters due to global warming. Sea Water that has been flowing into the Khanjar areas over the years has been turning good arable farm land into unusable land caused by salty sea water and sea erosion. This can readily be reversed by erecting natural sea barriers where sea water overflows into the land in the form of sand and rock barriers and mangrove vegetation. Fish farmers who currently use sea water can continue doing so by piping sea water to the required pond areas.
Any solutions implemented should take into consideration monsoon rains together with the problems of drainage and runoff of much needed fresh water into the sea, it may be desirable to store this water perhaps in a lake. A feasibility study of all possible solutions should be presented before any project is started, this will all be done with the help and collaboration of the regional government departments.
As part of the Tree Planting Project, thousands of trees should be planted on the Dandi coastline as protection against natural calamities like cyclone, hurricane, Tsunami, etc.
B. Key Issues
– Severe sea erosion problems in some areas on the beachfront and further inland
– Sea levels rising every year due to climate change
– the solution of P.P. Gabions is not suitable
– Protection by using tetrapod mays be part of the solution, though high cost may be an issue
– If protection work is carried out by larger size stones, Gabions, Tetrapods, Beach will loose its
natural beauty
– a study needs to be conducted before a solution is implemented
– requires a permanent long term solution
– time is of the essence, if the government is unable to help with a timely solution then a community funded solution will be the only alternative.
C. Potential Solutions and Opportunities
The one solution is to put up barriers that will prevent sea water from overflowing into land areas, these barriers should be as high as the height of the highest watermark during high tide multiplied by two, this will ensure a permanent long term solution. Routine maintenance has to be planned on a periodic basis, perhaps quarterly to ensure that the barriers are not compromised due to soil erosion and wave action.
Land Reclamation – preventing sea water from overflowing into the area and reversing the saltiness of the Khanjar area will suddenly make hundreds of acres of land available for farming and other non-agricultural uses.
D. Challenges
1. Currently, sea water is used by the fishing industry in ponds, continuation of this supply is necessary by providing piping from the coastal area to the inland ponds on a limited basis.
2. Funding for the project
3. If nothing is done then there is a threat the entre Kantha Vibhag area may be overrun with sea water and it will result in loss of farmland and habitat.
E. Project Implementation
– All work that has to be done should be conducted with the help and permission of the relevant government authorities.
– A detailed project plan and timeline should be established
– Proper project management and controls to be in place

1. Download Kantha Vibhag Sea Barrier Project – English


?. Download Kantha Vibhag Sea Barrier Project – Gujarati


3? Download Kantha Vibhag Sea Barrier Project – Hindi

---
National Jal Shakti Abhiyan Project
---
*** Tree Planting Project
Tree Planting Project


1. Download Sanskrutik Vano – Gujarati


2. Download Sanskrutik Vano – English
*** Proposed Hotel and Supermarket Project
. Proposed Hotel and Supermarket Project

---
---
---
---
*** Astrology:
. Ask Ganesha
. Drik Panchang (all year)
. Daily Panchang
. Vedic Calendar
. Download iCal, Outlook and Google calendar format Vedic Calendars
. Gujarati Calendars – Vikram Samvat Hindu Tithi Calendar
---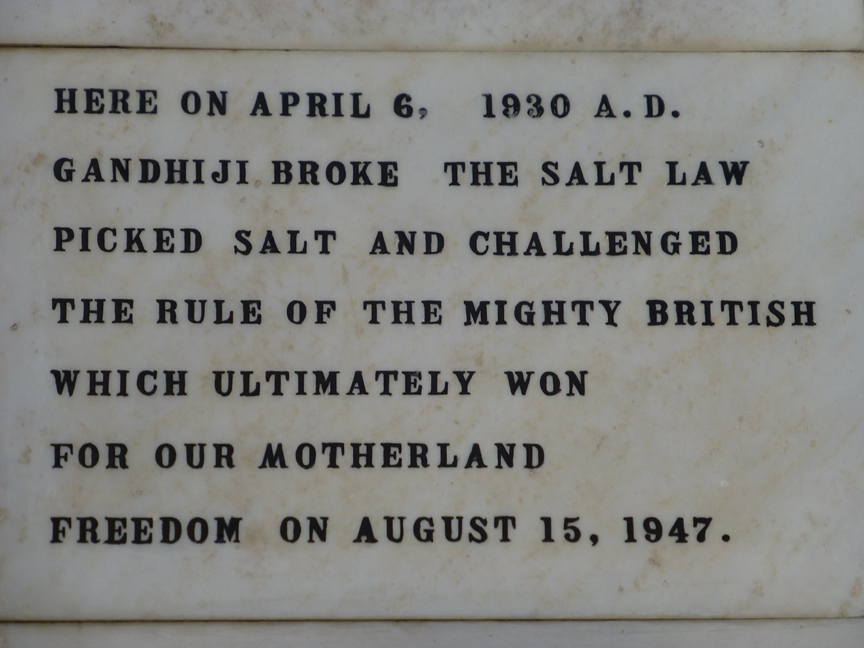 Purpose of the Website:
First and foremost, is to recognize our roots and rich culture and heritage and social and community practices which is prevalent in all our communities around the world..

Valuing and drawing up existing knowledge, skills and talents of the members of the Mandhata Community Globally.

 Networking with each other, helping and guiding members and affiliated associations to optimise their abilities in order to fulfil their objectives.

Addressing specific issues on their own merits and proven experiences.

Develop and enhance the quality of life in our village areas in India by promoting education and development in all spheres of life.

Record and Archive our roots and heritage and make it available globally.

Promote Hindu Religious, Spiritual, Cultural and Social Practices

Recognize and acknowledge achievements by our people around the world.

Network and share Best Practices to ensure a peaceful and sustainable future for our communities around the world by living in harmony with people and nature and to protect the environment.

Make positive contributions to society in general and to all the people and countries that we live in, around the world
[n.b. If you would like to contribute material for the site (photos or documents) or to become an Editor, please send a message to the email account mandhataglobal@gmail.com.]
____________________________________________________________________
Mandhata Community – Who are they ???
Mandhata Community refers to all the Koli Patel Community people who originate from the Navsari District of South Gujarat in India who migrated to various overseas countries.
The first Koli Patel immigrants from Navsari District are recorded to have sailed for South Africa in 1860. Over the years since then many more joined them. Others traveled to Fiji and then to New Zealand as early as 1902. During the War years and later large numbers traveled to East Africa.
Initially they came to work on the plantations and to build roads and railways. As years passed the vast majority of them settled in the countries where they worked. The first immigrants were all young men who went back to their local villages to get married and return to be followed by their wives a little later.
It is these immigrants who identified themselves as Mandhata Community. It is estimated that they number over a hundred thousand. UK has over 40,000 settled mainly in large cities and are now involved in almost all professions and in every industry, as in other countries too.
A vast number of us settled overseas are now sixth and seventh generation. Even the later arrivals boast third and forth generation. Yet we have continued close relationship with our extended families in India. Most of us visit regularly and many have built homes on their ancestral land.
This site highlights the history and life of the Mandhata Patel Community.
Site Specifics
This site has been built using a web content management framework, this will enable many people around the world to contribute content without any programming skills, all that is required is basic computer skills, this will ensure that content is contibuted by our communities around the world and also will ensure independance, so that no one person is tasked with the responsibility of maintaining the site. If you'd like to become a contributor, simply send an eMail message to our group email address, mandhataglobal.com. (exclude the period).
The site has been kept as simple as possible. Anyone with a basic knowledge of computing and internet will be able to interact. We are aware that a large number of you have a fund of knowledge to contribute to this site so that it can become a comprehensive repository of our history and heritage illustrated in words and pictures. In years to come this site would develop into a resource that our coming generations would refer to learn about their roots. We invite you to volunteer yourself as an administrator.
This site will be bilingual. We shall use English and Gujarati to reach as many of our people as possible.
On this site you will be able to read shorter articles in full, and where need be a .pdf version to copy. Large articles and other printed material will be in .pdf format for copying and printing.
 History
Preamble
When in the quiet of the night the question arises in your mind as to who your forefathers were? Where did they come from? How did they live? And you desperately want to explore your roots, this website may help you..
Perhaps the obvious starting point of this inquiry could be our own first hand knowledge of the stories told by our fathers and grandfathers of their experiences in their villages and how they made it to the foreign lands all over the world.
From their own lips we have heard how a few young men from the villages found construction jobs building railways in Surat and other nearby cities. Back in village for holidays their offers of help led more youths to join them. At work they came in contact with other peoples and particularly the English who valued their construction knowledge. This broadened their horizon. When opportunities came their way to work for railways in East Africa, plantations in South Africa and New Zealand many volunteered and packed their bags.
From their own lips we have heard how a few young men from the villages found construction jobs building railways in Surat and other nearby cities. Back in village for holidays their offers of help led more youths to join them. At work they came in contact with other peoples and particularly the English who valued their construction knowledge. This broadened their horizon. When opportunities came their way to work for railways in East Africa, plantations in South Africa and New Zealand many volunteered and packed their bags.
My paternal and maternal grandfathers both came to Mombasa, in East Africa to work on the Railways in 1919/21. They were perhaps among the first there and in their own words life was terrible. They lived in tents and were always in fear of the wild animals. For the first year or two they survived on boiled lentils with some pepper and salt. Later they grew chillies and ginger. Apart from bhajan singing in the dim light of a lantern, other entertainment was zero. Life in South Africa or New Zealand was no different. This was soon after the First World War period. Political power struggle was intense among the European powers and British were digging in wherever they went.
Period prior to the Second World War was the 2nd wave of immigration for our people. Passports were easily available and hundreds of youths leaving their families behind boarded sea-going clippers and left in search of a better life. A number of them perished and for the many who made it, life was very, very hard in every respect. Homesickness gripped many.
Read further about our History in the articles below.

 1. Read/Download the story of India's Historic People by Keshavbhai J Patel.

 2. Read/Download the Early Katha Migration in Gujarati by Maganbhai B Karadia

 3. Read/Download 'Our Finest Patriotic Years by Maganbhai B Karadia

 4. Read/Download 'Koli Samaj, a Historical Perspective' by Dr. Arjun Patel

5. Read/Download ' History of Koli/Kori/Mandhata People'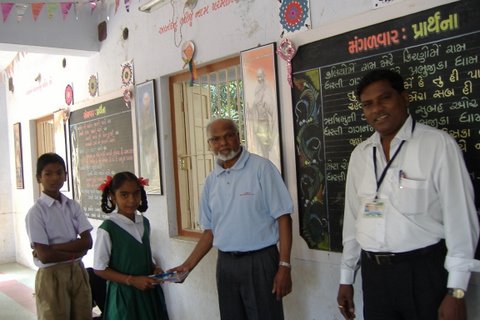 Youth Leadership and Educational Seminar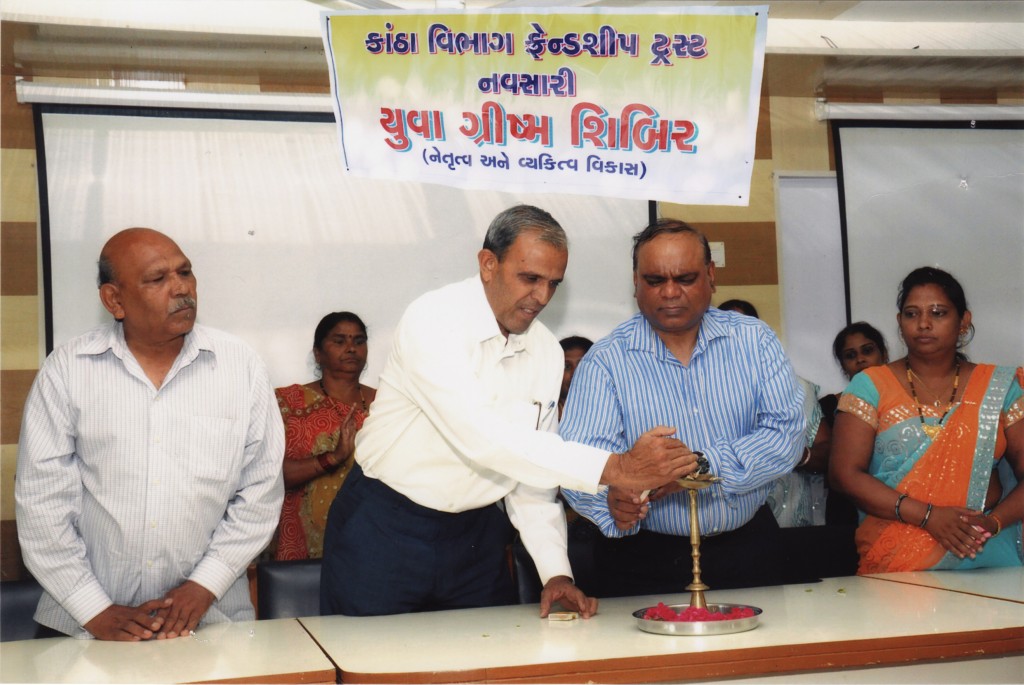 Shree Amratbhai Jerambhai Patel (in blue Shirt) And Shreemati Taraben Amratbhai Patel of Machhad are residents in USA. Both are generous donors of our Samaj. They visit Gam almost every year and sponsor a number of project in Machhad, other Kantha Vibhag gams. They are particularly interested in educational projects which we organise year after year. Their generous sponsorship help students with scholarships and various educational seminars for the students.  This Leadership Seminar was hosted by them and was held on 12th April 2014.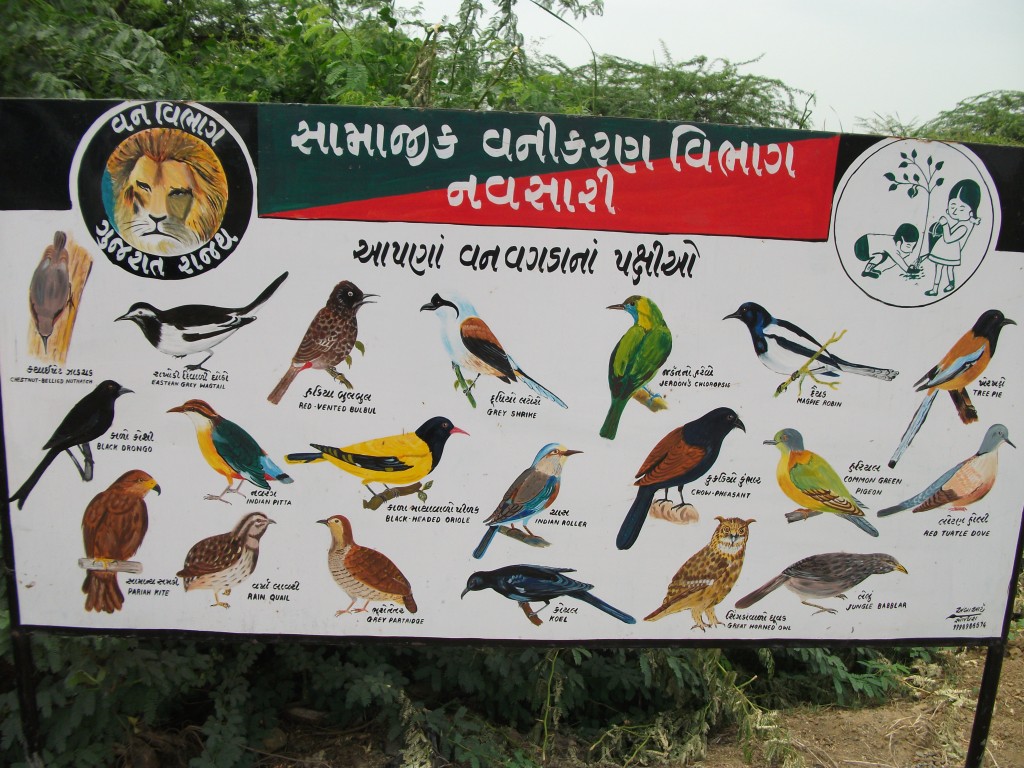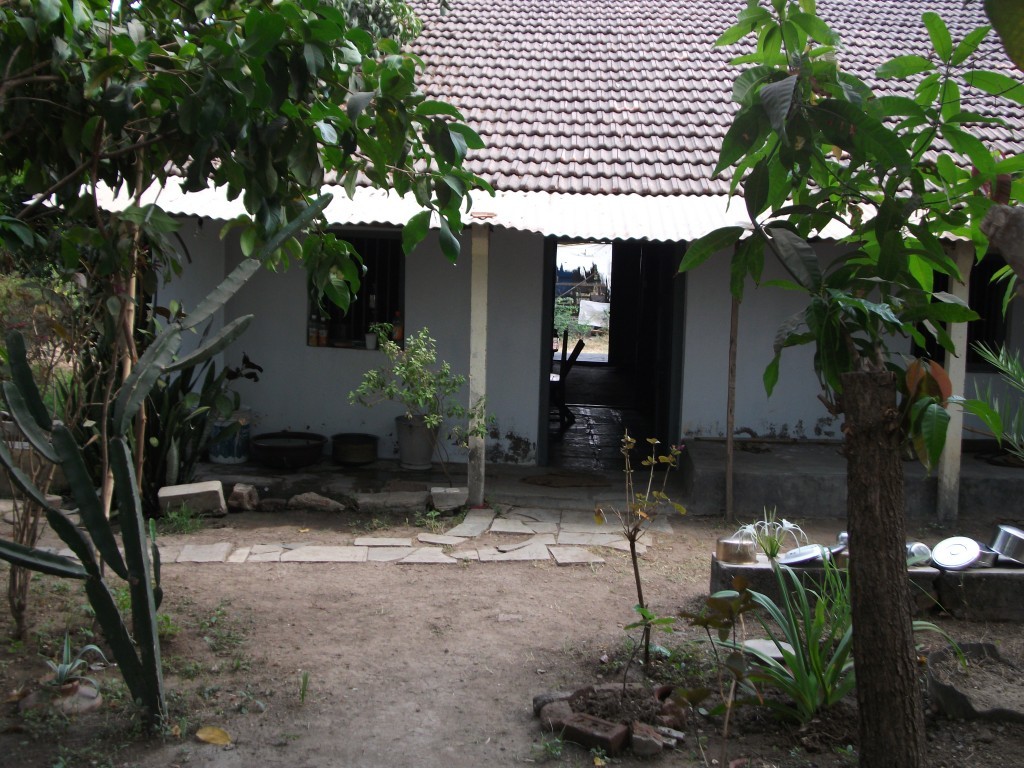 ____________________________________________________________________
____________________________________________________________________
Download Lonely Planet Gujarat Travel Guide 3: Gujarat Travel Guide
____________________________________________________________________
____________________________________________________________________
____________________________________________________________________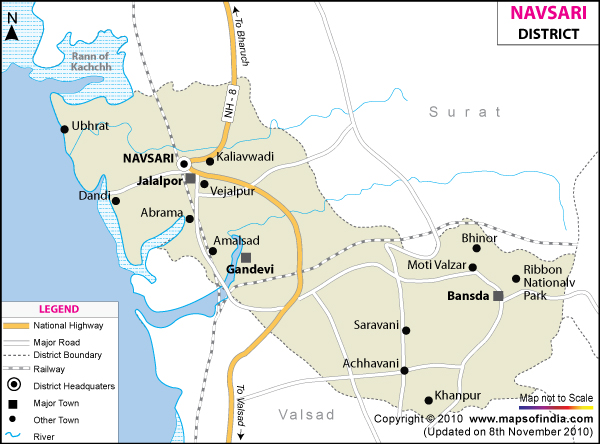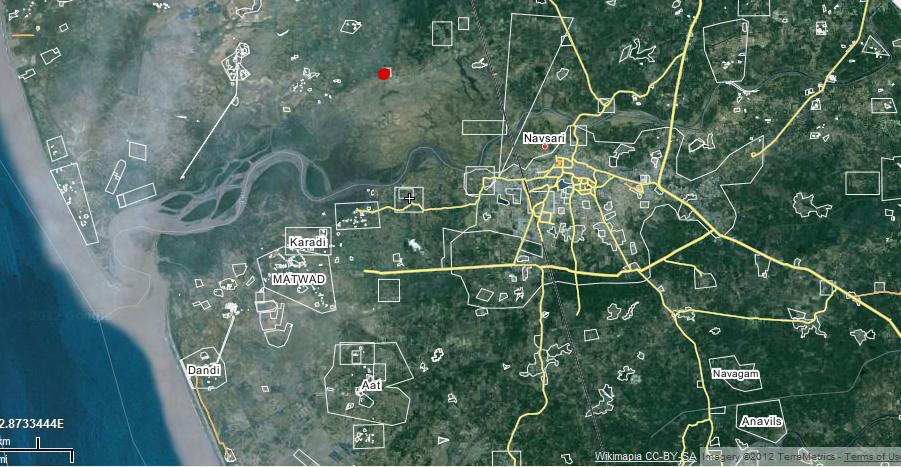 _________________________________________________________________
Gujarat Travel Map (click on map to enlarge)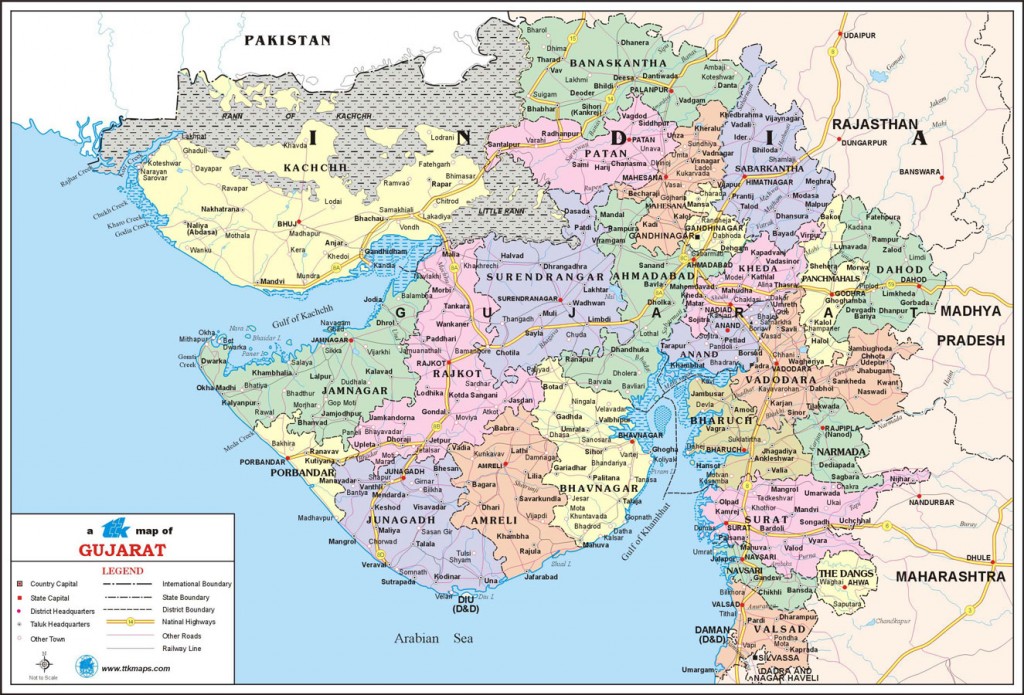 _________________________________________________________________
List of Villages in Jalalpore, Navsari, Gujarat