Namaste! A warm Welcome to the Global Website of the Mandhata Patels of the Navsari District of Gujarat, India, a place for the Mandhata community to get together and collaborate.
---
Team Kon-tiki checked in to the Orient Club at 9.55am today Saturday 26th November 2016 to celebrate the end of this London to Mumbai by road journey. Rajendra Karadia (65) Ramesh Chauhan (63) and Dayalbhai Patel (74) fulfilling their dream. 12 countries 22000 km 90 days well done and Congratulations to all three of you
.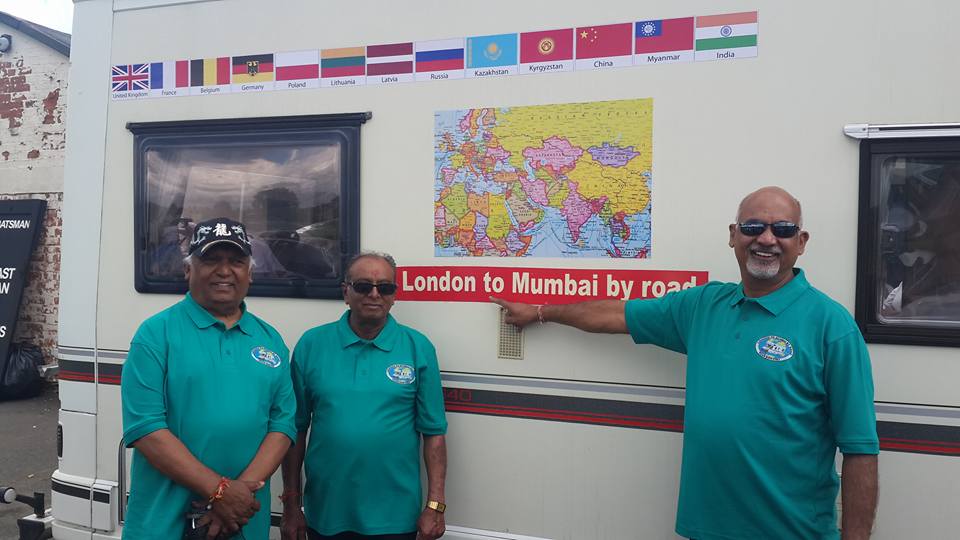 Homecoming Celeberation for Team Kon-tiki – Team Kon-tiki got a Band Baja Welcome at Gandhi Smruti Mandir in Karadi attended by nearly 400 people. The program was hosted jointly by Gandhi Smruti, Bharat Vidyalaya Karadi, Mahila Mandal and Gulchaman Vyayam Mandal Karadi.
.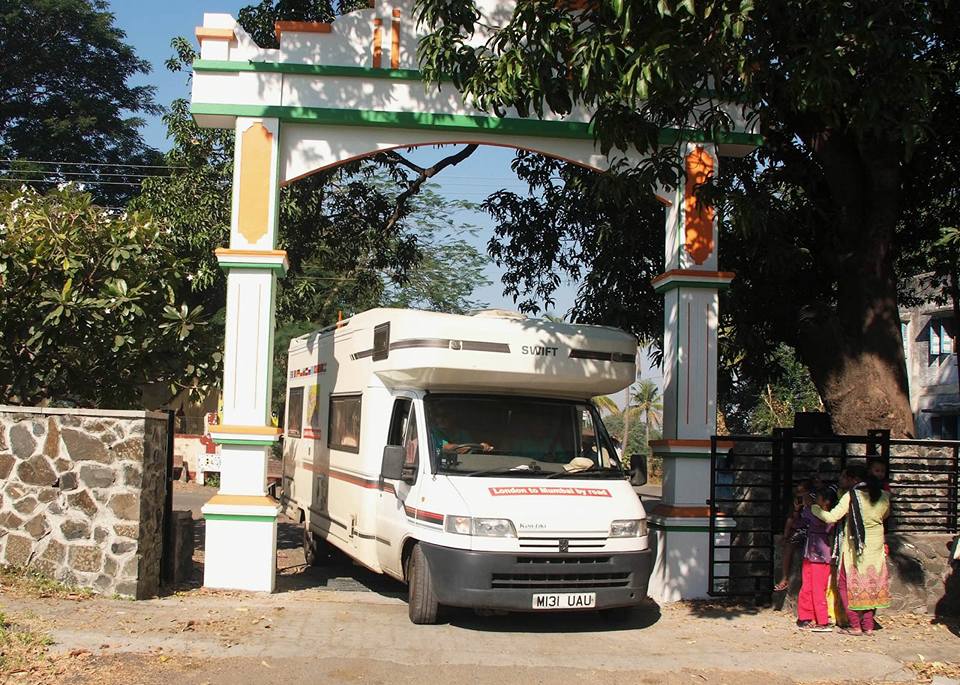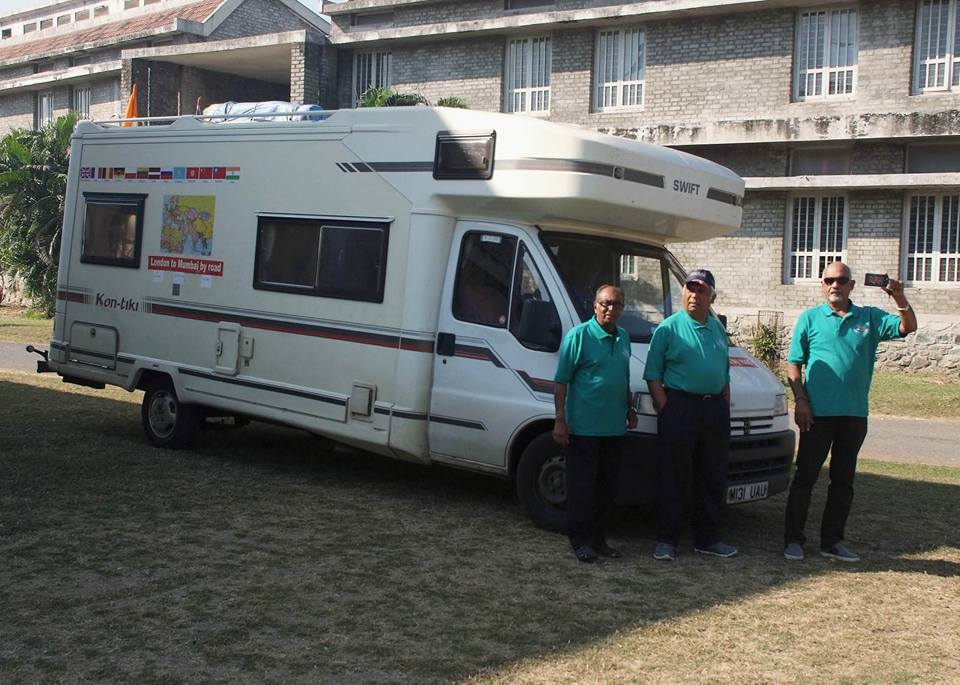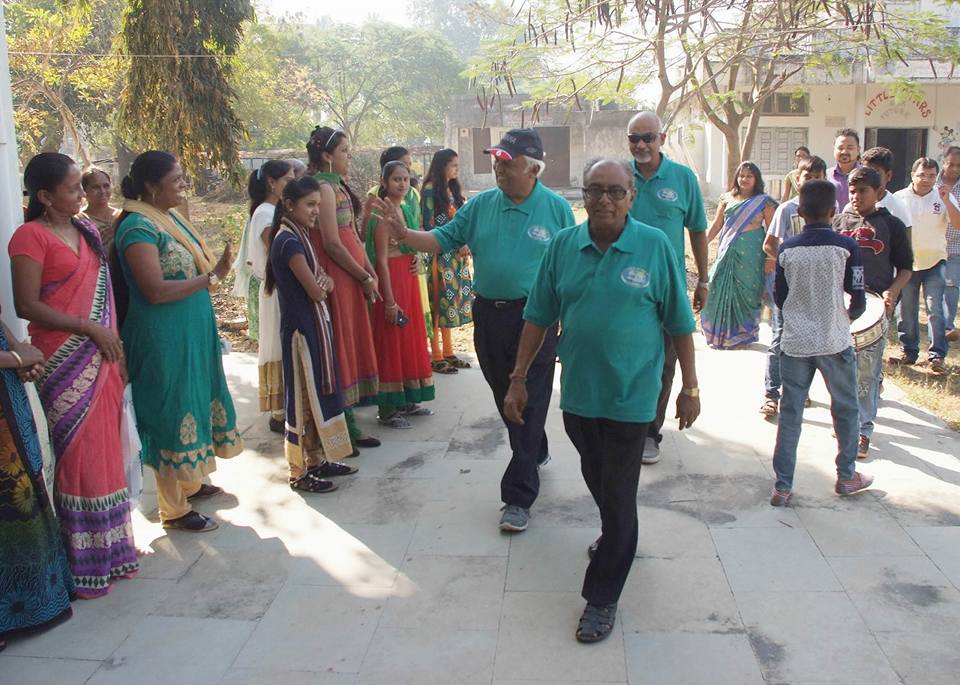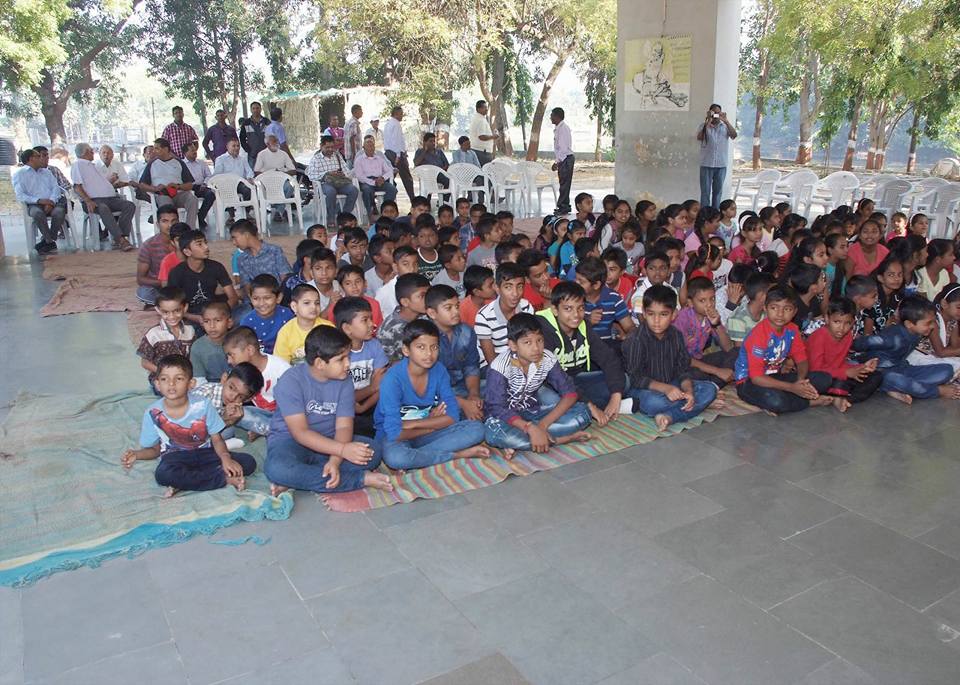 Follow the Amazing Journey – London to Karadi by Road 2016
---
Read all about Gandhiji's 11 Vows
1. Truth is not fulfilled by mere abstinence from telling or practising an untruth in ordinary relations with fellow-men. But Truth is God, the one and only Reality. All other observances take their rise from the quest for, and the worship of, Truth. Worshippers of Truth must not resort to untruth, even for what they may believe to be the good of the country, and they may be required, like Pralhad, civilly to disobey the orders even of parents and elders in virtue of their paramount loyalty to Truth.
2. Non-Violence – Merely not-killing (the animals) is not enough (for this observance). The active part of Non-violence is Love. The law of Love requires equal consideration for all life from the tiniest insect to the highest man. One who follows this law must not be angry even with the perpetrator of the greatest imaginable wrong, but must love him, wish him well and serve him. Although he must thus love the wrong doer, he must never submit to his wrong or his injustice, but must oppose it with all his might, must patiently and without resentment suffer all the hardships to which the wrong doer many subject him in punishment for his opposition.
3. Chastity (Brahmacharya) – Observance of the foregoing principles is impossible without the observance of celibacy. It is not enough that one should not look upon any woman or man with a lustful eye; animal passion must be so controlled as to be excluded even from the mind. If married, one must not have a carnal mind regarding one's wife or husband, but consider her or him as one's lifelong friend, and establish relationship of perfect purity. A sinful touch, gesture or word is a direct breach of this principal.
4. Control of the Palate – The observance of Brahmacharya has been found, from experience, to be extremely difficult so long as one has not acquired mastery over taste. Control of the palate has therefore been placed as a principle by itself. Eating is necessary only for sustaining the body and keeping it a fit instrument for service, and must never be practised for self-indulgence. Food must therefore be taken, like medicine, under proper restraint. In pursuance of this principle one must eschew exciting foods, such as spices and condiments. Meat, liquor, tobacco, bhang etc. are excluded from the Ashram. This principle requires abstinence from feasts or dinners which has pleasure as their object.
5. Non-Stealing – It is not enough not to take another's property without his permission. One becomes guilty of theft even by using differently anything which one has received in trust for use in particular way, as well s by using a thing longer than the period for which it has been lent. It is also theft if one receives anything which he does not really need. The fine truth at the bottom of this principle is that Nature provides just enough, and no more, for our daily need. Hence it is also a theft to posses anything more than one's minimum requirement.
6. Non-possession or Poverty – This principle is really a part of Non-stealing. Just as one must not receive, so must one not posses anything which one does not really need. It would be a breach of this principle to posses unnecessary foodstuffs, clothing or furniture. For instance, one must not keep a chair if can do without it. In observing this principle one is led to a progressive simplification of one's own life.
7. Swadeshi – Man is not omnipotent. He therefore serves the world best by first serving his neighbour. This is Swadeshi, a principle which is broken when one professes to serve those who are more remote in preference to those who are near. Observance of swadeshi makes for order in the world; the breach of it leads to chaos. Following this principle, one must as far as possible purchase one's requirements locally and not buy things imported from foreign lands, which can easily be manufactured in the country. There is no place for self interest in Swadeshi, which enjoins the sacrifice of oneself for the family, of the family for the village, of the village for the country, and of the country for humanity.
8. Fearlessness – One cannot follow Truth or Love so long as one is subject to fear. As there is at present a reign of fear in the country, meditation on and cultivation of fearlessness have a particular importance. Hence its separate mention as an observance. A seeker after truth must give up the fear of caste, government, robbers etc. and he must not be frightened by poverty or death.
9. Removal of Untouchability – Untouchability, which has taken such deep root in Hinduism, is altogether irreligious. Its removal has therefore been treated as an independent principle. The so-called untouchables have equal place in the Ashram with other classes.
10 .Varnashrama Dharma – In the Ashram caste distinction has no place. It is believed that caste distinction has caused harm to the Hindu dharma. The ideas of the superior and inferior status and pollution by contact implied in cast distinction serve to destroy the dharma of nonviolence. However, the Ashram does believe in Varna and Ashram dharma. The division of Varna is based upon occupation. One who follows that division lives by his parents' occupation, not inconsistent with larger dharma, and spends his spare time in acquiring and advancing true knowledge as well as performing service.
The Ashram believes, as in the Varna, so in the four Ashrams of the Brahmacharya, Grihastha, Varnaprastha, and Sanyasa. But the Ashram does not believe that life of renunciation can be lived in a forest only or by giving up performance of one's duties. The Ashram believes that dharma of renunciation can be and should be observed while leading a normal life and that it alone is true renunciation.
11. Tolerance – The Ashram believes that the principal faiths of the world constitute a revelation of truth, but as they have all been outlined by imperfect men, they have been affected by imperfections and alloyed with untruth. One must therefore entertain the same respect for the religious faiths of others as one accords to one's own.
Physical Labour* – Man can be saved from injuring society, as well as himself, only if he sustains his physical existence by physical labour. Able-bodied adults should do all their personal work themselves, and should not be served by others, except for proper reasons. But they should, at the same, remember, that service of children, as well as of the disabled, the old and the sick, is a duty incumbent on every person who has the required strength. Keeping in view this object, no labourers are employed in the Ashram, and if at all they are inevitably employed, the dealing with them would not be of an employer-employee.
*This was added later by Gandhiji.
---
---
---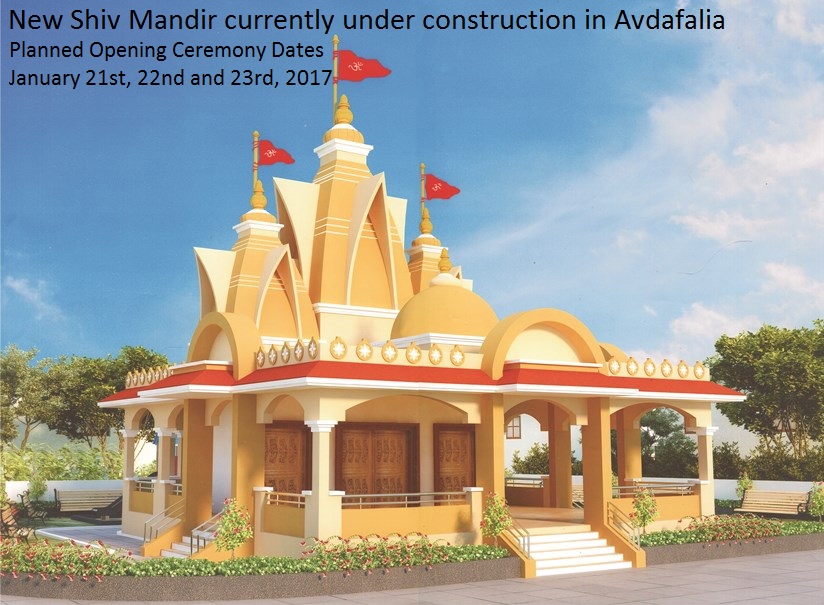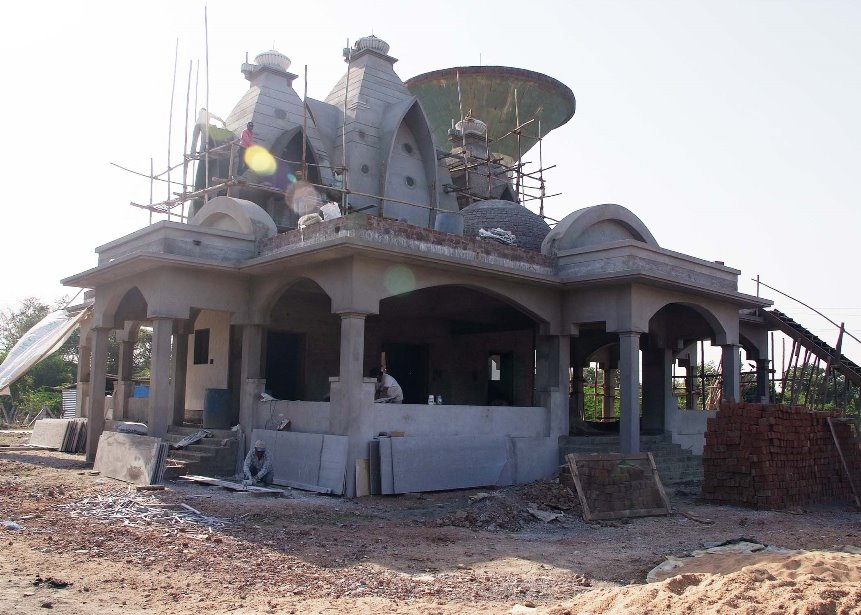 ---

---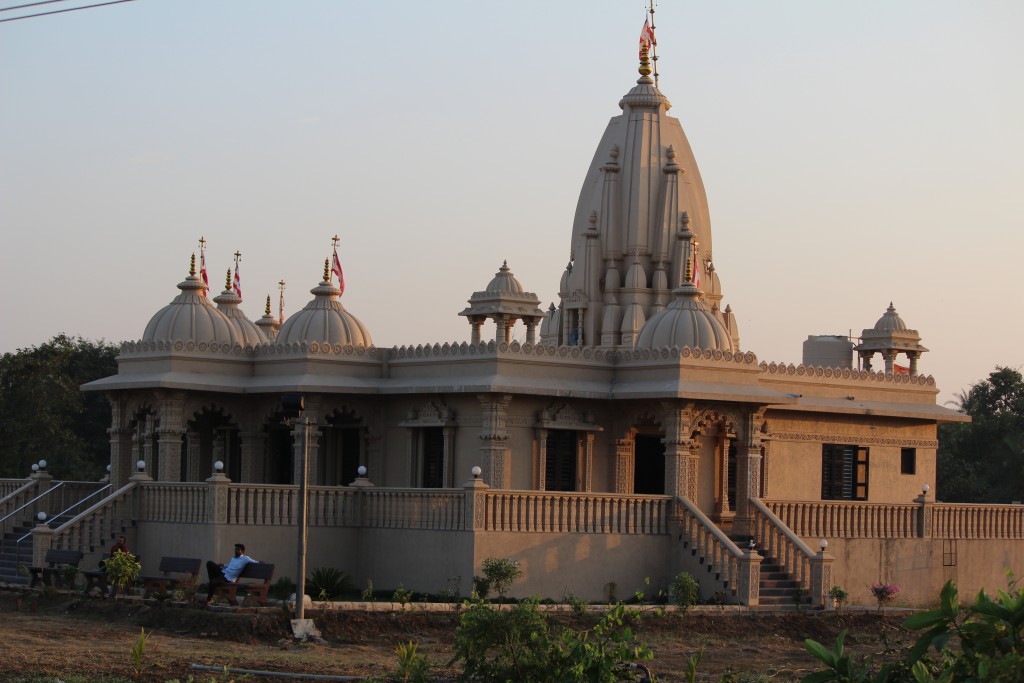 Youth Leadership and Educational Seminar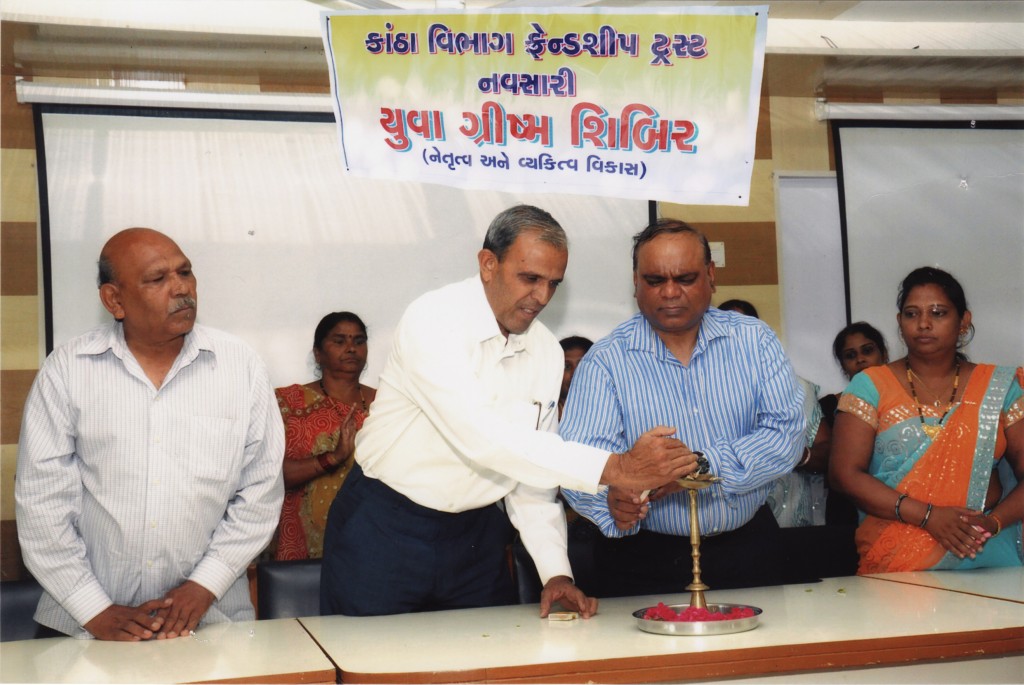 Shree Amratbhai Jerambhai Patel (in blue Shirt) And Shreemati Taraben Amratbhai Patel of Machhad are residents in USA. Both are generous donors of our Samaj. They visit Gam almost every year and sponsor a number of project in Machhad, other Kantha Vibhag gams. They are particularly interested in educational projects which we organise year after year. Their generous sponsorship help students with scholarships and various educational seminars for the students.  This Leadership Seminar was hosted by them and was held on 12th April 2014.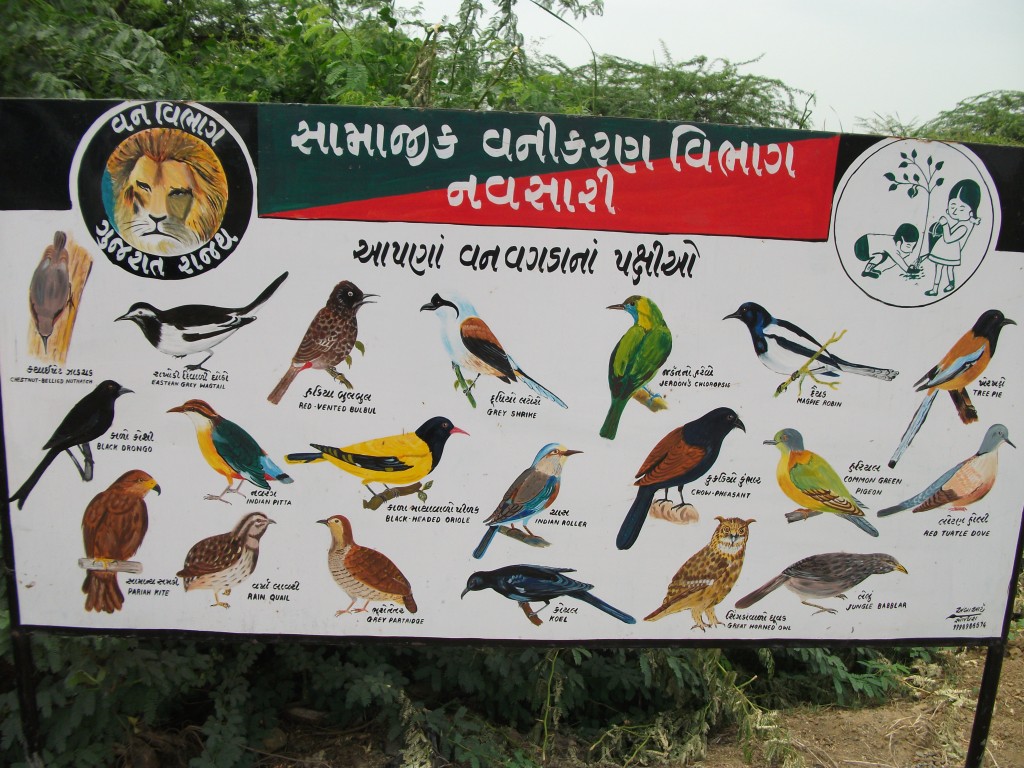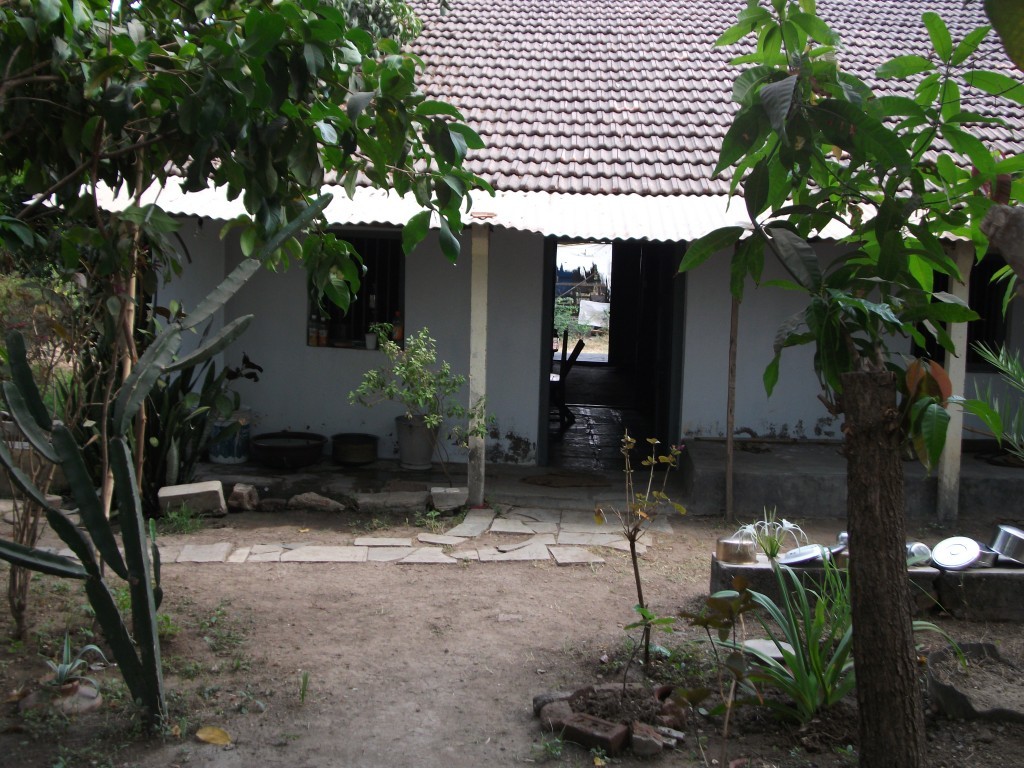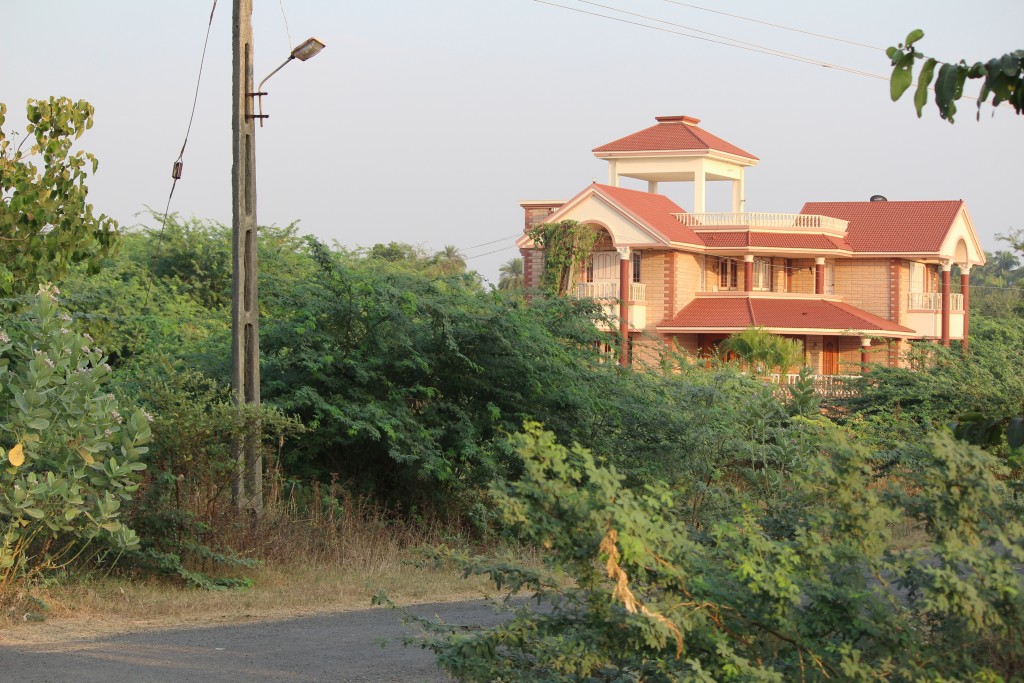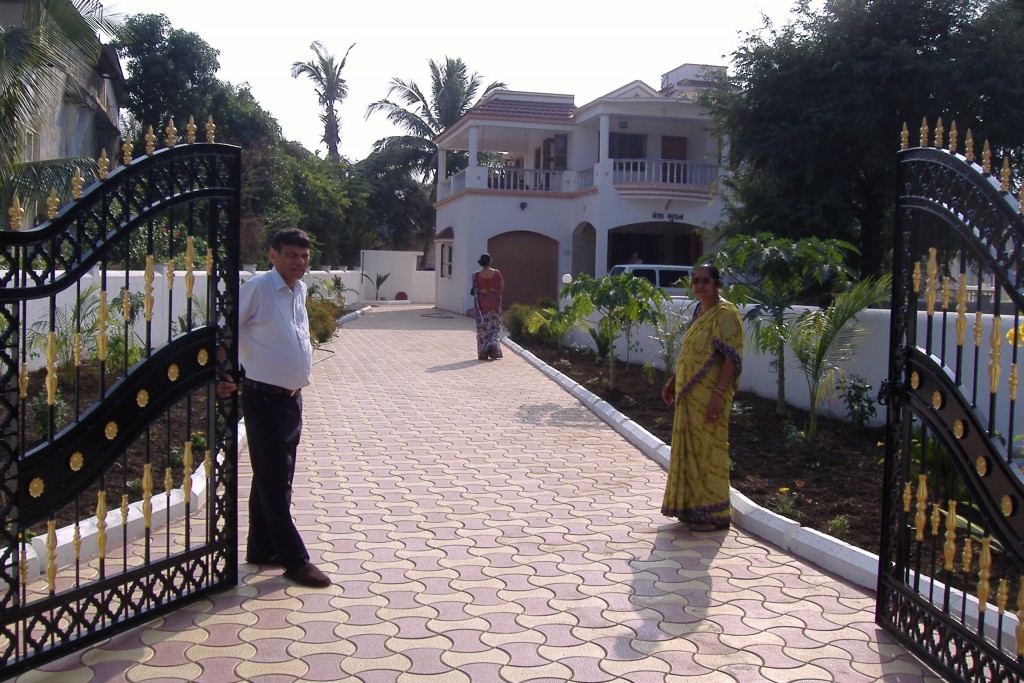 Purpose of the Website:
First and foremost, is to recognize our roots and rich culture and heritage and social and community practices which is prevalent in all our communities around the world..

Valuing and drawing up existing knowledge, skills and talents of the members of the Mandhata Community Globally.

 Networking with each other, helping and guiding members and affiliated associations to optimise their abilities in order to fulfil set objectives.

Addressing specific issues on their own merits and proven experiences.

Develop and enhance the quality of life in our village areas in India by promoting education and development in all spheres of life.

Record and Archive our roots and heritage and make it available globally.

Promote Hindu Religious, Spiritual, Cultural and Social Practices

Recognize and acknowledge achievements by our people around the world.

Network and share Best Practices to ensure a peaceful and sustainable future for our communities around the world by living in harmony with people and nature and to protect the environment.

Make positive contributions to society in general and to all the people and countries that we live in, around the world
[n.b. If you would like to contribute material for the site (photos or documents) or to become an Editor, please send a message to the email account mandhataglobal@gmail.com.]
____________________________________________________________________
Mandhata Community – Who are they ???
Mandhata Community refers to all the Koli Patel Community people who originate from the Navsari District of South Gujarat in India who migrated to various overseas countries.
The first Koli Patel immigrants from Navsari District are recorded to have sailed for South Africa in 1860. Over the years since then many more joined them. Others traveled to Fiji and then to New Zealand as early as 1902. During the War years and later large numbers traveled to East Africa.
Initially they came to work on the plantations and to build roads and railways. As years passed the vast majority of them settled in the countries where that worked. The first immigrants were all young men who went back to their local villages to get married and return to be followed by their wives a little later.
It is these immigrants who identified themselves as Mandhata Community. It is estimated that they number over a hundred thousand. UK has over 40,000 settled mainly in large cities and are now involved in almost all professions and in every industry, as in other countries too.
A vast number of us settled overseas are now sixth and seventh generation. Even the later arrivals boast third and forth generation. Yet we have continued close relationship with our extended families in India. Most of us visit regularly and many have built homes on their ancestral land.
This site highlights the history and life of the Mandhata Patel Community.
Site Specifics
This site has been built using a web content management framework, this will enable many people around the world to contribute content without any programming skills, all that is required is basic computer skills, this will ensure that content is contibuted by our communities around the world and also will ensure independance, so that no one person is tasked with the responsibility of maintaining the site. If you'd like to become a contributor, simply send an eMail message to our group email address, mandhataglobal.com. (exclude the period).
The site has been kept as simple as possible. Anyone with a basic knowledge of computing and internet will be able to interact. We are aware that a large number of you have a fund of knowledge to contribute to this site so that it can become a comprehensive repository of our history and heritage illustrated in words and pictures. In years to come this site would develop into a resource that our coming generations would refer to learn about their roots. We invite you to volunteer yourself as an administrator.
This site will be bilingual. We shall use English and Gujarati to reach as many of our people as possible.
On this site you will be able to read shorter articles in full, and where need be a .pdf version to copy. Large articles and other printed material will be in .pdf format for copying and printing.
 History
Preamble
When in the quiet of the night the question arises in your mind as to who your forefathers were? Where did they come from? How did they live? And you desperately want to explore your roots, this website may help you..
Perhaps the obvious starting point of this inquiry could be our own first hand knowledge of the stories told by our fathers and grandfathers of their experiences in their villages and how they made it to the foreign lands all over the world.
From their own lips we have heard how a few young men from the villages found construction jobs building railways in Surat and other nearby cities. Back in village for holidays their offers of help led more youths to join them. At work they came in contact with other peoples and particularly the English who valued their construction knowledge. This broadened their horizon. When opportunities came their way to work for railways in East Africa, plantations in South Africa and New Zealand many volunteered and packed their bags.
From their own lips we have heard how a few young men from the villages found construction jobs building railways in Surat and other nearby cities. Back in village for holidays their offers of help led more youths to join them. At work they came in contact with other peoples and particularly the English who valued their construction knowledge. This broadened their horizon. When opportunities came their way to work for railways in East Africa, plantations in South Africa and New Zealand many volunteered and packed their bags.
My paternal and maternal grandfathers both came to Mombasa, in East Africa to work on the Railways in 1919/21. They were perhaps among the first there and in their own words life was terrible. They lived in tents and were always in fear of the wild animals. For the first year or two they survived on boiled lentils with some pepper and salt. Later they grew chillies and ginger. Apart from bhajan singing in the dim light of a lantern, other entertainment was zero. Life in South Africa or New Zealand was no different. This was soon after the First World War period. Political power struggle was intense among the European powers and British were digging in wherever they went.
Period prior to the Second World War was the 2nd wave of immigration for our people. Passports were easily available and hundreds of youths leaving their families behind boarded sea-going clippers and left in search of a better life. A number of them perished and for the many who made it, life was very, very hard in every respect. Homesickness gripped many.
Read further about our History in the articles below.

 1. Read/Download the story of India's Historic People by Keshavbhai J Patel.

 2. Read/Download the Early Katha Migration in Gujarati by Maganbhai B Karadia

 3. Read/Download 'Our Finest Patriotic Years by Maganbhai B Karadia

 4. Read/Download 'Koli Samaj, a Historical Perspective' by Dr. Arjun Patel

5. Read/Download ' History of Koli/Kori/Mandhata People'
____________________________________________________________________
____________________________________________________________________
____________________________________________________________________
____________________________________________________________________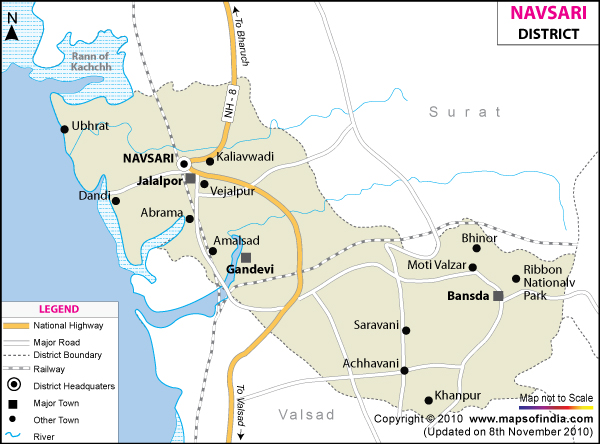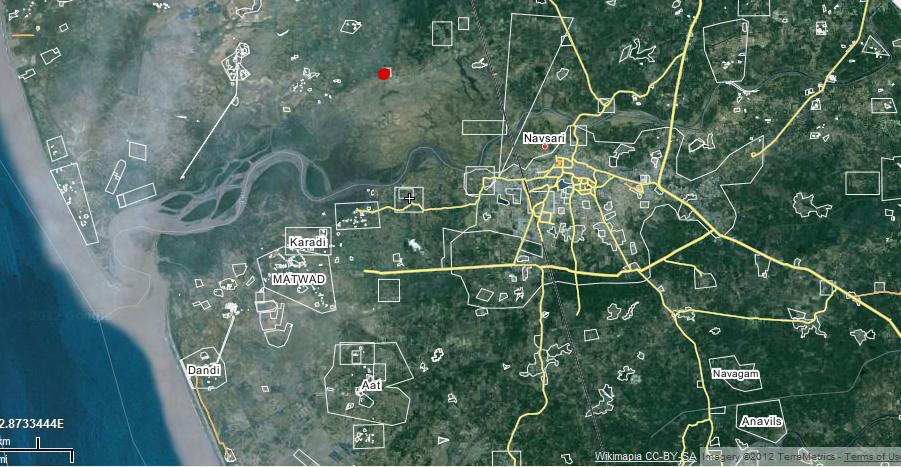 _________________________________________________________________
Gujarat Travel Map (click on map to enlarge)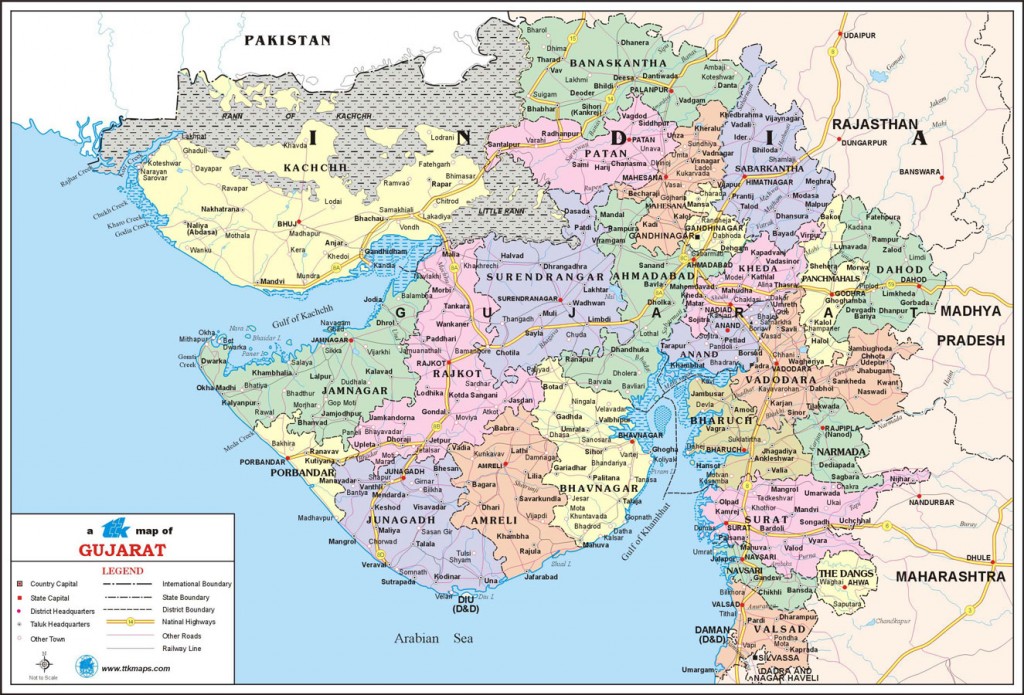 _________________________________________________________________
List of Villages in Jalalpore, Navsari, Gujarat