Namaste! a Warm Welcome to the Global Website of the Mandhata Patel's of the Kantha Vibhag area, Navsari District of Gujarat, India, a place for the community to collaborate and work together for future progress and joint development to make the world a better place.

Featured Content:
---
Unique Kitchen Garden Model Helps 2000 Families in Rural Gujarat Feed 7500 Others
by GOPI KARELIA
Over 2000 families across 53 villages have set up kitchen gardens with a unique sharing policy, ensuring more than 7,500 families are getting fresh, chemical-free vegetables.
Life came to a standstill for Rehmatben Sheikh, a resident of Konjdi, a village in Gujarat's Bhavnagar district when she learnt that two of her sons had lost their jobs during the nationwide lockdown in March. Soon after, the single mother of three also lost her livelihood as a wage earner when agricultural labour work stopped. This was a huge blow, as this was during the Rabi harvest period, which would otherwise bring in a decent amount of money.
Although her sons got some earnings through NREGA, the household income was not enough to meet the expenses. Thankfully, respite came in the form of an initiative called 'Gardens of Hope ~ Emergency Kitchen Gardens'
Started by Gujarat based NGO, Utthan, the programme is helping rural communities in four Gujarat districts (Bhavnagar, Dahod, Mahisagar and Panchmahal) to grow their own chemical-free food at home so that their nutritional needs are met despite the financial crunch during the lockdown and the consequent livelihood crisis.
What makes this initiative stand out is that each family growing vegetables will have to share the produce with three other families who do not have land, water resources or currently not growing vegetables.
Rehmatben joined the training sessions on gardening conducted by the NGO in May-June. Since she did not have enough space in her backyard, she decided to begin farming on her rooftop.
"We received a gardening kit with seeds (150 grams per person) and organic fertiliser for free — and using that I set up my garden. I am growing cluster beans, bitter gourd and okra, and share the produce with three other families. This solution is helping all of us save money and get healthy food,"
Rehmatben's family is one of the thousands of families who are reaping benefits under this sustainable programme.
"We have been working with the rural communities of Gujarat for four decades now to address basic issues around water, food, livelihood by mobilising the vulnerable into community-led local institutions. Post lockdown, we learnt that government relief alone is not enough to support economically backward families. Vegetable supply in many villages has been cut due to the movement restrictions. To meet family needs, it was feasible to implement the concept of kitchen gardens in about 1,500 sq ft of area," Pallavi Sobti Rajpal, Deputy CEO of Utthan.
The NGO distributed kits to over 2,514 families across 53 villages and due to the sharing policy, more than 7,500 families are now getting fresh and chemical-free vegetables like okra, cluster beans, black-eyed pea, bottle gourd, bitter gourd and sponge gourd/ridged gourd. The organisation has estimated that each person will get nutrition security of 700 grams/day from the kitchen gardens. It aims to help another 5000 families set up similar gardens.
Why Kitchen Gardens?
Apart from migrant workers who lost their jobs, there were several other issues that erupted in the lockdown.
For example, due to movement and transportation restrictions, it became increasingly difficult for families to procure vegetables. Due to a supply reduction, prices of the vegetables soared and many families were unable to afford them.
The marginal farmers in the community were also affected as they were unable to sell their rabi crop (wheat, maize) outside their villages. Additionally, they faced challenges in procuring Kharif crop seeds from their vendors.
When the NGO was actively distributing ration kits in early April, they realised many families are being left out from government subsidies and Public Distribution System due to lack of proper documents.
"Some of the early problems that we identified included a disruption in the supply chain of food and vegetables, inadequate quantum of food basket relief announced, prioritisation of other things over food and nutrition and left out families still facing crises. A lot of these still continue to pose a challenge. We came up with a self-sustainable model to ensure nutrition security through vegetables that would be beneficial in the long run," says Pallavi.
How The Model Works
Utthan has collaborated with gram panchayats and local community institutions in every village to identify and mobilise the affected communities. The team members have got agricultural experts on board to understand the process which should go into ensuring the transfer of knowledge and skills.
After preparing a list of vulnerable families that needed urgent help, the team prepared an internal guideline which contained types of seeds, water and area requirements, harvesting cycles and so on. Alongside, the NGO also trained local Self-Help Groups to make bio-fertilisers or jeevamrut through an existing cadre of sustainable agriculture practitioners
"Most of our initial workshops for the team and key community leaders were conducted online since we are working remotely due to the lockdown. Experts from the team were involved to answer doubts and share effective tips to prevent crop damage and develop a healthy yield. Meanwhile, for on-ground workshops, we followed hygiene protocols during seed distribution and conducted demonstrations. These workshops proved to be very crucial for capacity building and also introducing chemical-free farming," Jaya Rathod, Programme Coordinator with the NGO.
Even after the workshop, each local NGO member stays in touch with the families to provide assistance and solve their queries at each stage of cultivation.
The onus of growing food is either on one family or is equally divided between the concerned families. The NGO clarifies the work distribution during the workshops. The produce is equally distributed with the neighbours.
"The process of harvesting vegetables is not easy and one has to cater to their needs at all times. But all the hard work is worth it all. Last month we saved Rs 3,000 by growing our own food and up to 15 people are now consuming chemical-free vegetables," says Nadiben from the Umariya village.
This helpful trait is being observed across all 53 villages. A staggering example of this was seen in Valespur village where the NGO identified 20 potential kitchen garden recipients.
While filling the google form of the recipient profiles, the potential respondents were asked if they would be willing to share their produce with others.
Ben (sister), even if you don't tell us, we will share the vegetables with others' a local woman said. The 20 women who took up gardening ended up supporting another 80 families. I believe if we encourage more families to grow the food they eat; the village can manage its own vegetable needs for at least 5-6 months in the year," says Rubina Bhatti, Saathi Fellow at Utthan.
Mamtaben from Valespur is more than happy to share her produce with others, "I am doing everything on my own including making biofertilizers but not for once did I feel odd about not getting help from my neighbours. The pandemic is a tough time and most of us are reeling under the financial crisis. Being kind and generous comes naturally in our close-knit community now more than ever."
Even though the NGO has a check and balance system like field visits, asking beneficiaries to share photos and videos, the model is entirely running on trust.
"Though it is within the role of community volunteers to monitor the activities and check if families are getting their share, we have seen such heartwarming stories where people are going the extra mile to help each other. This collective effort is an assurance that people will survive the pandemic," adds Babu Prajapati, Area Manager of Utthan's tribal area Programme.
This community-led effort by Utthan and villagers is showing that we do not need revolutions or rocket science solutions to reduce the effects of lockdown. Listening to what locals need, analysing the local problems and coming up with personalised solutions such as these is in itself a game-changer.

1. Download Unique Kitchen Garden Model Helps 2000 Families in Rural Gujarat Feed 7500 Others – English


2. Download અનન્ય કિચન ગાર્ડન મોડેલ ગ્રામીણ ગુજરાતમાં 2000 પરિવારોને મદદ કરે છે 7500 અન્ય લોકોગુ


3. Download अनोखा‌ ‌किचन‌ ‌गार्डन‌ ‌मॉडल‌ ‌ग्रामीण‌ ‌गुजरात‌ ‌में‌ ‌2000‌ ‌परिवारों‌ ‌की‌ ‌मदद‌ ‌करता‌ ‌है‌ ‌7500‌ ‌अन्य‌ ‌लोगों‌ ‌का‌
અનન્ય કિચન ગાર્ડન મોડેલ ગ્રામીણ ગુજરાતમાં 2000 પરિવારોને મદદ કરે છે 7500 અન્ય લોકોગુ
જરાતના ભાવનગર જિલ્લાના કોણજડી ગામના રહેવાસી રેહમતબેન શેઠ માટે જીવન અટકી પડ્યું હતું જ્યારે તેમને જાણ થઈ હતી કે દેશવ્યાપી લોકડાઉન દરમિયાન તેના બે પુત્રો તેમની નોકરી ગુમાવી ચૂક્યા છે. કુચ. તરત જ, ખેતમજૂરી કામ બંધ થતાં ત્રણ બાળકોની એકલી માતાએ વેતન મેળવનાર તરીકેની આજીવિકા પણ ગુમાવી દીધી હતી. આ એક મોટો ફટકો હતો, કેમ કે આ રવી લણણીના સમયગાળા દરમિયાન હતો, જે અન્યથા યોગ્ય રકમ લાવશે.
તેમ છતાં તેના પુત્રોને નરેગા દ્વારા કેટલીક કમાણી થઈ હોવા છતાં, ઘરની આવક ખર્ચ પૂરા કરવા માટે પૂરતી નહોતી. આભાર છે કે, રાહતનો ઉપાય 'ગાર્ડન્સ Hopeફ હોપ called ઇમર્જન્સી કિચન ગાર્ડન્સ' નામની પહેલ સ્વરૂપે આવ્યો છે, જે
ગુજરાતની એનજીઓ, ઉત્થાન દ્વારા શરૂ કરવામાં આવ્યો છે, આ કાર્યક્રમ ગુજરાતના ચાર જિલ્લા (ભાવનગર, દાહોદ, મહીસાગર અને પંચમહાલ) માં ગ્રામીણ સમુદાયોને તેમના વિકાસ માટે મદદ કરી રહ્યું છે લ chemicalકડાઉન દરમ્યાન આર્થિક તંગી અને પરિણામે આજીવિકાની કટોકટી હોવા છતાં પોષક જરૂરિયાતોને ઘરે રસાયણમુક્ત ખોરાકની માલિકીની માવજત.
આ પહેલ શું સ્પષ્ટ કરે છે તે છે કે શાકભાજી ઉગાડનારા દરેક કુટુંબને ત્રણ અન્ય પરિવારો સાથે પાક વહેંચવો પડશે જેમની પાસે જમીન, જળ સંસાધનો નથી અથવા શાકભાજી ઉગાડતા નથી.
રેહમતબેન મે-જૂનમાં એનજીઓ દ્વારા યોજાયેલા બાગકામ વિષયના તાલીમ સત્રોમાં જોડાયા હતા. તેની બેકયાર્ડમાં તેની પાસે પૂરતી જગ્યા ન હોવાથી, તેણે તેના છત પર ખેતી શરૂ કરવાનું નક્કી કર્યું.
"અમને બીજ (એક વ્યક્તિ દીઠ 150 ગ્રામ) સાથે બાગકામની કીટ અને નિ organicશુલ્ક કાર્બનિક ખાતર મળ્યો – અને તેનો ઉપયોગ કરીને મેં મારો બગીચો ગોઠવ્યો. હું ક્લસ્ટર કઠોળ, કડવો અને કાકડી ઉગાડી રહ્યો છું અને પાકને અન્ય ત્રણ પરિવારો સાથે શેર કરું છું. આ સોલ્યુશન આપણા બધાને નાણાં બચાવવા અને આરોગ્યપ્રદ ખોરાક મેળવવામાં મદદ કરે છે, '
' આ ટકાઉ કાર્યક્રમ અંતર્ગત હજારો પરિવારો લાભ મેળવનારા રેહમતબેનનો પરિવાર એક છે.
"અમે ગુજરાતના ગ્રામીણ સમુદાયો સાથે ચાર દાયકાથી કામ કરી રહ્યા છીએ, સમુદાયની આગેવાની હેઠળની સ્થાનિક સંસ્થાઓમાં નિર્બળ લોકોને એકત્રિત કરીને પાણી, ખોરાક, આજીવિકાના પાયાના મૂળ મુદ્દાઓને ધ્યાનમાં લેવા. લોકડાઉન પછી, આપણે શીખ્યા કે સરકારી રાહત ફક્ત આર્થિક રીતે પછાત પરિવારોને સહાય કરવા માટે પૂરતી નથી. અનેક ગામોમાં શાકભાજીનો પુરવઠો આંદોલન પ્રતિબંધને કારણે કાપવામાં આવ્યો છે. કુટુંબની જરૂરિયાતોને પહોંચી વળવા, આશરે ૧,500૦૦ ચોરસફૂટ ક્ષેત્રે રસોડું બગીચાઓની વિભાવનાનો અમલ શક્ય છે, "ઉત્થાનના ડેપ્યુટી સીઇઓ પલ્લવી સોબતી રાજપાલ
એનજીઓ દ્વારા villages 53 ગામોમાં ૨,5૧14 કુટુંબોને કીટનું વિતરણ કરવામાં આવ્યું છે અને વહેંચણી નીતિને કારણે ,,500૦૦ થી વધુ પરિવારો હવે તાજી અને રાસાયણિક મુક્ત શાકભાજી જેવી કે ઓકરા, ક્લસ્ટર બીન્સ, કાળી આંખની વટાણા, બોટલ લૌર, કડવી લોટ અને સ્પોન્જ લૌ / છૂટી લોટ. સંગઠનનો અંદાજ છે કે દરેક વ્યક્તિને કિચન બગીચાઓમાંથી 700 ગ્રામ / દિવસની પોષણ સુરક્ષા મળશે. સમાન બગીચા ઉભા કરવામાં અન્ય 5000 પરિવારોને મદદ કરવાનું લક્ષ્ય છે.
રસોડું બગીચા શા માટે?
નોકરી ગુમાવનારા સ્થળાંતર કામદારો ઉપરાંત, લોકડાઉનમાં ફાટી નીકળેલા અન્ય ઘણા મુદ્દાઓ પણ હતા.
ઉદાહરણ તરીકે, હલનચલન અને પરિવહન પ્રતિબંધોને લીધે, પરિવારો માટે શાકભાજી ખરીદવી વધુને વધુ મુશ્કેલ બની ગઈ. પુરવઠામાં ઘટાડો થવાને કારણે શાકભાજીના ભાવમાં વધારો થયો અને ઘણા પરિવારો તેમનું પોષણ કરી શક્યા નહીં.
સમુદાયના સીમાંત ખેડુતો પણ તેમના ગામોની બહાર રવી પાક (ઘઉં, મકાઈ) નું વેચાણ કરવામાં અસમર્થ હોવાને કારણે અસર પામ્યા હતા. વધુમાં, તેઓએ તેમના વિક્રેતાઓ પાસેથી ખરીફ પાકના બિયારણ ખરીદવામાં પડકારોનો સામનો કરવો પડ્યો.
જ્યારે એનજીઓ એપ્રિલની શરૂઆતમાં સક્રિય રીતે રેશન કીટનું વિતરણ કરી રહી હતી, ત્યારે તેઓને સમજાયું કે યોગ્ય દસ્તાવેજોના અભાવને કારણે ઘણા પરિવારો સરકારની સબસિડી અને જાહેર વિતરણ પ્રણાલીથી દૂર રહી ગયા છે.
"શરૂઆતી કેટલીક સમસ્યાઓ કે જેમાં અમે ઓળખાવી હતી તેમાં ખોરાક અને શાકભાજીની સપ્લાય ચેઇનમાં વિક્ષેપ, ખાદ્ય બાસ્કેટમાં રાહતની અપૂરતી માત્રાની જાહેરાત, ખાદ્ય અને પોષણની બાબતમાં અન્ય વસ્તુઓનું પ્રાધાન્ય આપવું અને પરિવારોને સંકટનો સામનો કરવો પડ્યો હતો. આમાંના ઘણા હજી પણ એક પડકાર ઉભો કરે છે. પલ્લવી કહે છે કે, શાકભાજી દ્વારા પોષણ સુરક્ષાને સુનિશ્ચિત કરવા માટે આપણે એક સ્વ-ટકાઉ મોડેલ લઈને આવ્યા છીએ.
કેવી રીતે મોડેલ વર્ક કરે છે
ઉત્થને અસરગ્રસ્ત સમુદાયોને ઓળખવા અને તેમને એકત્રિત કરવા માટે દરેક ગામોમાં ગ્રામ પંચાયતો અને સ્થાનિક સમુદાય સંસ્થાઓ સાથે સહયોગ કર્યો છે. ટીમના સભ્યોએ પ્રક્રિયાને સમજવા માટે કૃષિ નિષ્ણાતોને બોર્ડ પર મેળવ્યા છે જે જ્ knowledgeાન અને કુશળતાના સ્થાનાંતરણની ખાતરી કરવી જોઈએ.
તાત્કાલિક મદદની જરૂર હોય તેવા સંવેદનશીલ પરિવારોની સૂચિ તૈયાર કર્યા પછી, ટીમે એક આંતરિક માર્ગદર્શિકા તૈયાર કરી, જેમાં બીજ, પાણી અને ક્ષેત્રની જરૂરિયાતો, લણણીના ચક્રો વગેરેનો સમાવેશ થતો હતો. સાથોસાથ, એનજીઓએ સ્થિર કૃષિ વ્યવસાયિકોના વર્તમાન કેડર દ્વારા સ્થાનિક સ્વ-સહાય જૂથોને બાયો-ખાતરો અથવા જીવમૃત બનાવવા માટે પણ તાલીમ આપી હતીconductedનલાઇન
"ટીમ અને કી સમુદાયના આગેવાનો માટેની અમારી પ્રારંભિક વર્કશોપકરવામાં આવી હતી કારણ કે અમે દૂરસ્થ કાર્યરત હોવાને કારણે લૉકડાઉન. ટીમના નિષ્ણાતો શંકાના જવાબો આપવા અને પાકના નુકસાનને રોકવા અને આરોગ્યપ્રદ ઉપજ વિકસાવવા માટે અસરકારક ટીપ્સ શેર કરવા માટે શામેલ હતા. દરમિયાન, -ન ગ્રાઉન્ડ વર્કશોપ માટે, અમે બીજ વિતરણ દરમિયાન સ્વચ્છતા પ્રોટોકોલનું પાલન કર્યું હતું અને દેખાવો કર્યા હતા. ક્ષમતાના નિર્માણ માટે અને રાસાયણિક મુક્ત ખેતી રજૂ કરવા માટે આ વર્કશોપ ખૂબ નિર્ણાયક સાબિત થઈ, "એનજીઓ સાથેના પ્રોગ્રામ કો-ઓર્ડીનેટર જયા રાઠોડ.
વર્કશોપ પછી પણ, દરેક સ્થાનિક એનજીઓ સભ્ય ખેતીના દરેક તબક્કે સહાય પ્રદાન કરવા અને તેમની પ્રશ્નોના નિરાકરણ માટે કુટુંબો સાથે સંપર્કમાં રહે છે.
ઉગાડવામાં આવતા ખોરાકની જવાબદારી ક્યાં તો એક પરિવાર પર હોય છે અથવા સંબંધિત પરિવારોમાં સમાનરૂપે વહેંચાયેલી હોય છે. એનજીઓ વર્કશોપ દરમિયાન કામના વિતરણની સ્પષ્ટતા કરે છે. પાકને પડોશીઓમાં સમાનરૂપે વહેંચવામાં આવે છે.
"શાકભાજીની લણણી કરવાની પ્રક્રિયા સરળ નથી અને વ્યક્તિએ તેમની જરૂરિયાતોને દરેક સમયે પૂરી કરવી પડે છે. પરંતુ બધી મહેનત તે બધા માટે મૂલ્યવાન છે. ગયા મહિને આપણે પોતાનો ખોરાક ઉગાડીને રૂ .3,000 ની બચત કરી હતી અને 15 જેટલા લોકો હવે કેમિકલ મુક્ત શાકભાજી ખાઈ રહ્યા છે, "ઉમરિયા ગામના નાદીબેન કહે છે.
આ helpful 53 ગામોમાં આ મદદરૂપ લક્ષણ જોવા મળી રહ્યું છે. તેનું એક આશ્ચર્યજનક ઉદાહરણ વેલેસપુર ગામમાં જોવા મળ્યું જ્યાં એનજીઓએ 20 સંભવિત રસોડું બગીચા પ્રાપ્ત કરનારાઓની ઓળખ કરી.
પ્રાપ્તકર્તા પ્રોફાઇલ્સના ગૂગલ ફોર્મ ભરતી વખતે, સંભવિત ઉત્તરદાતાઓને પૂછવામાં આવ્યું કે શું તેઓ તેમની પેદાશો અન્ય લોકો સાથે શેર કરવા માટે તૈયાર હશે?
બેન (બહેન), જો તમે અમને ના કહો તો પણ અમે શાકભાજી અન્ય લોકો સાથે વહેંચીશું 'એક સ્થાનિક મહિલાએ કહ્યું. 20 મહિલાઓ કે જેમણે બાગકામ કર્યું હતું તે અન્ય 80 પરિવારોને ટેકો પૂરો કરી રહ્યો હતો. હું માનું છું કે જો આપણે વધુ પરિવારોને તેઓ જે ખોરાક લે છે તે વધવા માટે પ્રોત્સાહિત કરીએ છીએ; ગામ વર્ષમાં ઓછામાં ઓછા months થી months મહિના સુધી પોતાની શાકભાજીની જરૂરિયાતોનું સંચાલન કરી શકે છે, "ઉત્થાનના સાથી ફેલો રૂબીના ભટ્ટી કહે છે.
વાલેસપુરની મમતાબેન પોતાનું ઉત્પાદન અન્ય લોકો સાથે વહેંચીને ખુશ છે, "હું બાયોફર્ટીલાઇઝર્સ બનાવવાનો સમાવેશ કરીને જાતે જ બધું કરી રહ્યો છું પરંતુ એક પણ વાર મને મારા પડોશીઓની મદદ ન મળવા વિશે વિચિત્ર લાગ્યું. રોગચાળો એક મુશ્કેલ સમય છે અને આપણામાંના મોટા ભાગના નાણાકીય સંકટ હેઠળ છે. માયાળુ અને ઉદાર બનવું એ આપણા નજીકના સમુદાયમાં સ્વાભાવિક રીતે આવે છે જે હવે પહેલા કરતાં વધારે હતું. "
એનજીઓ પાસે ફીલ્ડ વિઝિટ જેવી ચેક એન્ડ બેલેન્સ સિસ્ટમ હોવા છતાં લાભાર્થીઓને ફોટા અને વીડિયો શેર કરવાનું કહેતા, મોડેલ સંપૂર્ણ વિશ્વાસ પર ચાલે છે.
"તેમ છતાં, પ્રવૃત્તિઓનું નિરીક્ષણ કરવું અને પરિવારોને તેમનો હિસ્સો મળી રહ્યો છે કે કેમ તે તપાસવું તે સમુદાય સ્વયંસેવકોની ભૂમિકાની અંદર છે, અમે આવી હૃદયસ્પર્શી વાર્તાઓ જોઇ છે કે જ્યાં લોકો એકબીજાને મદદ કરવા માટે વધારાનો માઇલ ચલાવી રહ્યા છે. આ સામૂહિક પ્રયત્નો એ ખાતરી છે કે લોકો રોગચાળોથી બચી જશે, "ઉત્થાનના આદિજાતિ વિસ્તાર કાર્યક્રમના ક્ષેત્ર મેનેજર બાબુ પ્રજાપતિ ઉમેરે છે.
ઉત્થાન અને ગ્રામજનો દ્વારા આ સમુદાયની આગેવાની હેઠળના પ્રયત્નો બતાવી રહ્યા છે કે તાળાબંધીના પ્રભાવોને ઘટાડવા માટે અમને ક્રાંતિ અથવા રોકેટ વિજ્ solutionsાન ઉકેલોની જરૂર નથી. સ્થાનિકોને જેની જરૂરિયાત છે તે સાંભળીને, સ્થાનિક સમસ્યાઓનું વિશ્લેષણ કરવું અને આ જેવા વ્યક્તિગત ઉકેલો સાથે આવે છે તે પોતે એક રમત-ચેન્જર છે.

1. Download Unique Kitchen Garden Model Helps 2000 Families in Rural Gujarat Feed 7500 Others – English


2. Download અનન્ય કિચન ગાર્ડન મોડેલ ગ્રામીણ ગુજરાતમાં 2000 પરિવારોને મદદ કરે છે 7500 અન્ય લોકોગુ


3. Download अनोखा‌ ‌किचन‌ ‌गार्डन‌ ‌मॉडल‌ ‌ग्रामीण‌ ‌गुजरात‌ ‌में‌ ‌2000‌ ‌परिवारों‌ ‌की‌ ‌मदद‌ ‌करता‌ ‌है‌ ‌7500‌ ‌अन्य‌ ‌लोगों‌ ‌का‌
---
Janhavi Dadarkar | We SHOULD Have Confidence in Modi's Government | Oxford Union. UK
---
---
Urgent Action needed for protecting villages from rising sea levels because of Global Warming (Sea Barrier Conservation Project)
A. Introduction
An extensive portion of the land alongside the sea at Dandi and further south along the coastline in the Kantha Vibhag area has a problem of sea erosion and sea water overflowing into agricultural lands and over time this area has become unusable because of the saltiness of the land (know as Khanjar). This will continue to be a bigger problem because of rising oceans. Seasonal Monsoon flooding is another problem that has to be addressed, flooding in the villages during the rainy season disrupts life and it takes months to recover, proper draining and preparedness for the annual rains will alleviate the issue.
There is now an increasing need to protect the coastline and inner areas of our gams from sea water and erosion, especially because of rising waters due to global warming. Sea Water that has been flowing into the Khanjar areas over the years has been turning good arable farm land into unusable land caused by salty sea water and sea erosion. This can readily be reversed by erecting natural sea barriers where sea water overflows into the land in the form of sand and rock barriers and mangrove vegetation. Fish farmers who currently use sea water can continue doing so by piping sea water to the required pond areas.
Any solutions implemented should take into consideration monsoon rains together with the problems of drainage and runoff of much needed fresh water into the sea, it may be desirable to store this water perhaps in a lake. A feasibility study of all possible solutions should be presented before any project is started, this will all be done with the help and collaboration of the regional government departments.
As part of the Tree Planting Project, thousands of trees should be planted on the Dandi coastline as protection against natural calamities like cyclone, hurricane, Tsunami, etc.
B. Key Issues
– Severe sea erosion problems in some areas on the beachfront and further inland
– Sea levels rising every year due to climate change
– the solution of P.P. Gabions is not suitable
– Protection by using tetrapod mays be part of the solution, though high cost may be an issue
– If protection work is carried out by larger size stones, Gabions, Tetrapods, Beach will loose its
natural beauty
– a study needs to be conducted before a solution is implemented
– requires a permanent long term solution
– time is of the essence, if the government is unable to help with a timely solution then a community funded solution will be the only alternative.
C. Potential Solutions and Opportunities
The one solution is to put up barriers that will prevent sea water from overflowing into land areas, these barriers should be as high as the height of the highest watermark during high tide multiplied by two, this will ensure a permanent long term solution. Routine maintenance has to be planned on a periodic basis, perhaps quarterly to ensure that the barriers are not compromised due to soil erosion and wave action.
Land Reclamation – preventing sea water from overflowing into the area and reversing the saltiness of the Khanjar area will suddenly make hundreds of acres of land available for farming and other non-agricultural uses.
D. Challenges
1. Currently, sea water is used by the fishing industry in ponds, continuation of this supply is necessary by providing piping from the coastal area to the inland ponds on a limited basis.
2. Funding for the project
3. If nothing is done then there is a threat the entre Kantha Vibhag area may be overrun with sea water and it will result in loss of farmland and habitat.
E. Project Implementation
– All work that has to be done should be conducted with the help and permission of the relevant government authorities.
– A detailed project plan and timeline should be established
– Proper project management and controls to be in place

1. Download Kantha Vibhag Sea Barrier Project – English


?. Download Kantha Vibhag Sea Barrier Project – Gujarati


3? Download Kantha Vibhag Sea Barrier Project – Hindi

---
National Jal Shakti Abhiyan Project
---
*** Tree Planting Project
Tree Planting Project


1. Download Sanskrutik Vano – Gujarati


2. Download Sanskrutik Vano – English
*** Proposed Hotel and Supermarket Project
. Proposed Hotel and Supermarket Project

---
---
---
---
*** Astrology:
. Ask Ganesha
. Drik Panchang (all year)
. Daily Panchang
. Vedic Calendar
. Download iCal, Outlook and Google calendar format Vedic Calendars
. Gujarati Calendars – Vikram Samvat Hindu Tithi Calendar
---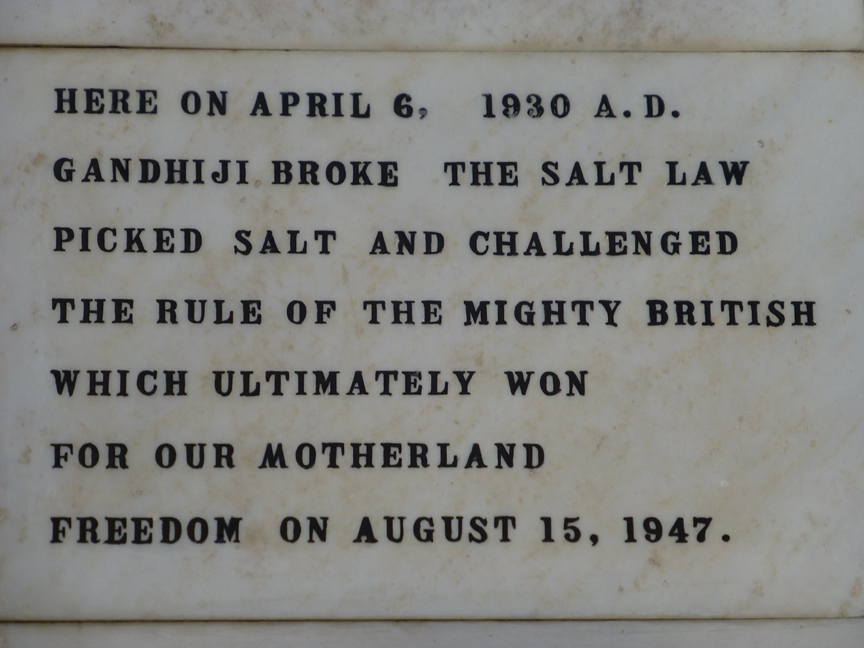 Purpose of the Website:
First and foremost, is to recognize our roots and rich culture and heritage and social and community practices which is prevalent in all our communities around the world..

Valuing and drawing up existing knowledge, skills and talents of the members of the Mandhata Community Globally.

 Networking with each other, helping and guiding members and affiliated associations to optimise their abilities in order to fulfil their objectives.

Addressing specific issues on their own merits and proven experiences.

Develop and enhance the quality of life in our village areas in India by promoting education and development in all spheres of life.

Record and Archive our roots and heritage and make it available globally.

Promote Hindu Religious, Spiritual, Cultural and Social Practices

Recognize and acknowledge achievements by our people around the world.

Network and share Best Practices to ensure a peaceful and sustainable future for our communities around the world by living in harmony with people and nature and to protect the environment.

Make positive contributions to society in general and to all the people and countries that we live in, around the world
[n.b. If you would like to contribute material for the site (photos or documents) or to become an Editor, please send a message to the email account mandhataglobal@gmail.com.]
____________________________________________________________________
Mandhata Community – Who are they ???
Mandhata Community refers to all the Koli Patel Community people who originated from the Kantha Vibhag area in Navsari District of South Gujarat in India and also those who migrated to various overseas countries.
The first Koli Patel immigrants from Navsari District are recorded to have sailed for South Africa in 1860. Over the years since then many more joined them. Others traveled to Fiji and then to New Zealand as early as 1902. During the War years and later large numbers traveled to East Africa.
Initially they came to work on the plantations and to build roads and railways. As years passed the vast majority of them settled in the countries where they worked. The first immigrants were all young men who went back to their local villages to get married and return to be followed by their wives a little later.
It is these immigrants who identified themselves as Mandhata Community. It is estimated that they number over a hundred thousand. UK has over 40,000 settled mainly in large cities and are now involved in almost all professions and in every industry, as in other countries too.
A vast number of us settled overseas are now sixth and seventh generation. Even the later arrivals boast third and forth generation. Yet we have continued close relationship with our extended families in India. Most of us visit regularly and many have built homes on their ancestral land.
This site highlights the history and life of the Mandhata Patel Community.
Site Specifics
This site has been built using a web content management framework, this will enable many people around the world to contribute content without any programming skills, all that is required is basic computer skills, this will ensure that content is contibuted by our communities around the world and also will ensure independance, so that no one person is tasked with the responsibility of maintaining the site. If you'd like to become a contributor, simply send an eMail message to our group email address, mandhataglobal.com. (exclude the period).
The site has been kept as simple as possible. Anyone with a basic knowledge of computing and internet will be able to interact. We are aware that a large number of you have a fund of knowledge to contribute to this site so that it can become a comprehensive repository of our history and heritage illustrated in words and pictures. In years to come this site would develop into a resource that our coming generations would refer to learn about their roots. We invite you to volunteer yourself as an administrator.
This site will be bilingual. We shall use English and Gujarati to reach as many of our people as possible.
On this site you will be able to read shorter articles in full, and where need be a .pdf version to copy. Large articles and other printed material will be in .pdf format for copying and printing.
Migration History
Preamble
When in the quiet of the night the question arises in your mind as to who your forefathers were? Where did they come from? How did they live? And you desperately want to explore your roots, this website may help you..
Perhaps the obvious starting point of this inquiry could be our own first hand knowledge of the stories told by our fathers and grandfathers of their experiences in their villages and how they made it to the foreign lands all over the world.
From their own lips we have heard how a few young men from the villages found construction jobs building railways in Surat and other nearby cities. Back in village for holidays their offers of help led more youths to join them. At work they came in contact with other peoples and particularly the English who valued their construction knowledge. This broadened their horizon. When opportunities came their way to work for railways in East Africa, plantations in South Africa and New Zealand many volunteered and packed their bags.
From their own lips we have heard how a few young men from the villages found construction jobs building railways in Surat and other nearby cities. Back in village for holidays their offers of help led more youths to join them. At work they came in contact with other peoples and particularly the English who valued their construction knowledge. This broadened their horizon. When opportunities came their way to work for railways in East Africa, plantations in South Africa and New Zealand many volunteered and packed their bags.
My paternal and maternal grandfathers both came to Mombasa, in East Africa to work on the Railways in 1919/21. They were perhaps among the first there and in their own words life was terrible. They lived in tents and were always in fear of the wild animals. For the first year or two they survived on boiled lentils with some pepper and salt. Later they grew chillies and ginger. Apart from bhajan singing in the dim light of a lantern, other entertainment was zero. Life in South Africa or New Zealand was no different. This was soon after the First World War period. Political power struggle was intense among the European powers and British were digging in wherever they went.
Period prior to the Second World War was the 2nd wave of immigration for our people. Passports were easily available and hundreds of youths leaving their families behind boarded sea-going clippers and left in search of a better life. A number of them perished and for the many who made it, life was very, very hard in every respect. Homesickness gripped many.
Read further about our History in the articles below.

Å 1. Read/Download the story of India's Historic People by Keshavbhai J Patel.

 2. Read/Download the Early Katha Migration in Gujarati by Maganbhai B Karadia

 3. Read/Download 'Our Finest Patriotic Years by Maganbhai B Karadia

4. Read/Download 'Koli Samaj, a Historical Perspective' by Dr. Arjun Patel

5. Read/Download ' History of Koli/Mandhata Patel People'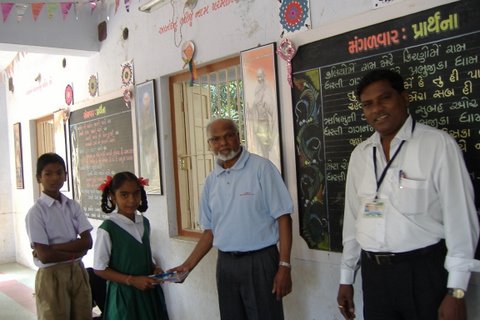 Youth Leadership and Educational Seminar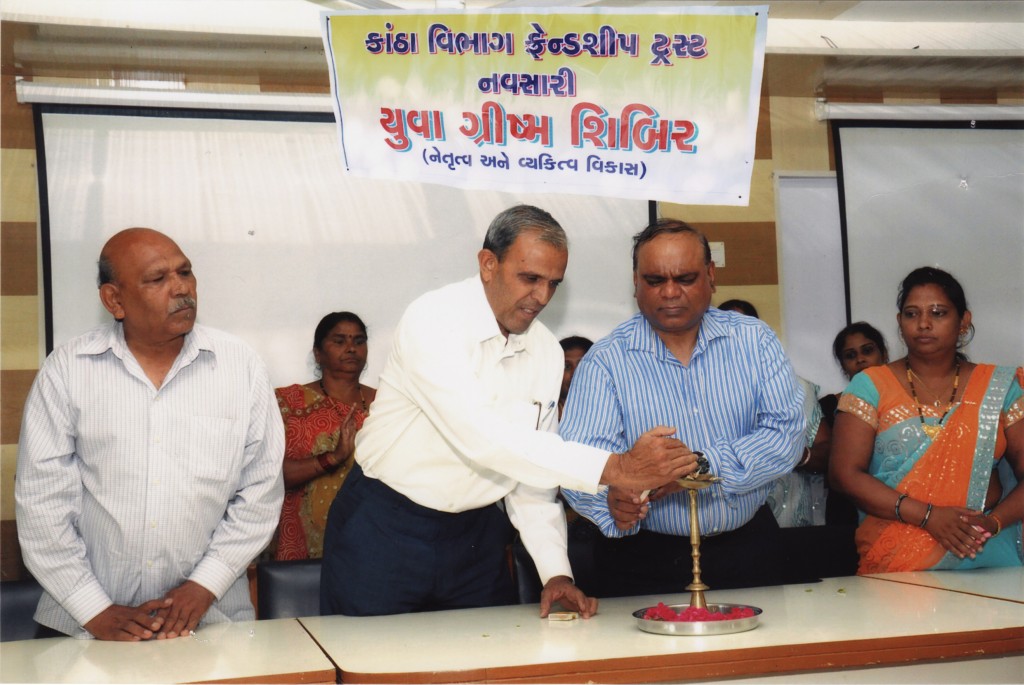 Shree Amratbhai Jerambhai Patel (in blue Shirt) And Shreemati Taraben Amratbhai Patel of Machhad are residents in USA. Both are generous donors of our Samaj. They visit Gam almost every year and sponsor a number of project in Machhad, other Kantha Vibhag gams. They are particularly interested in educational projects which we organise year after year. Their generous sponsorship help students with scholarships and various educational seminars for the students.  This Leadership Seminar was hosted by them and was held on 12th April 2014.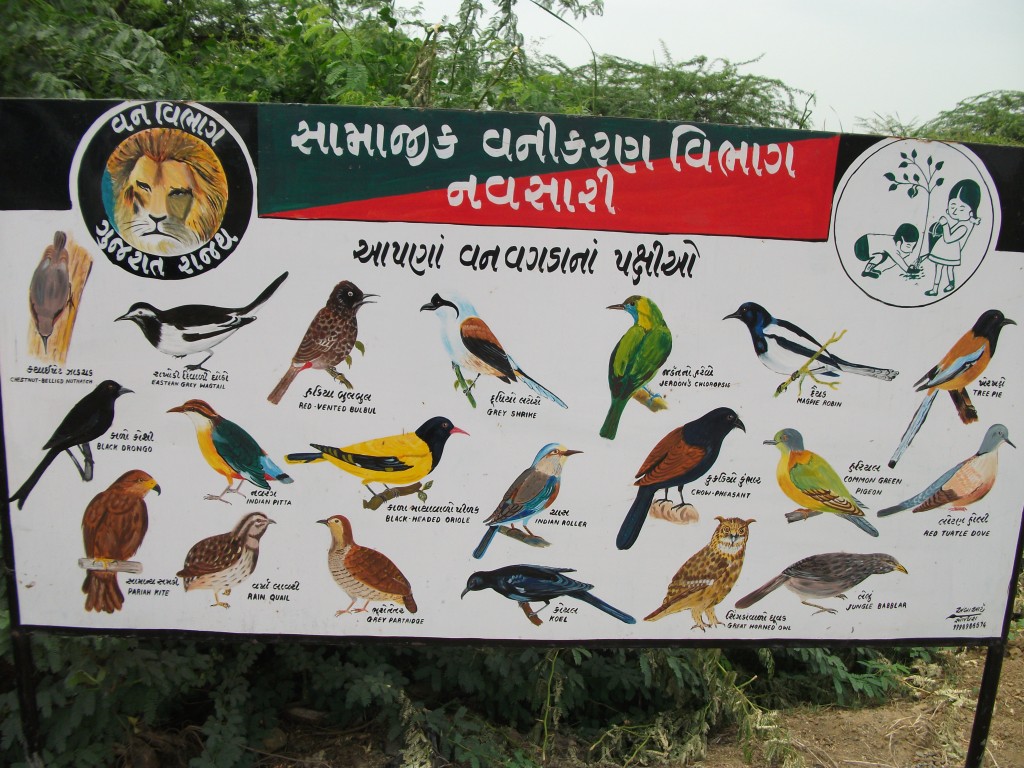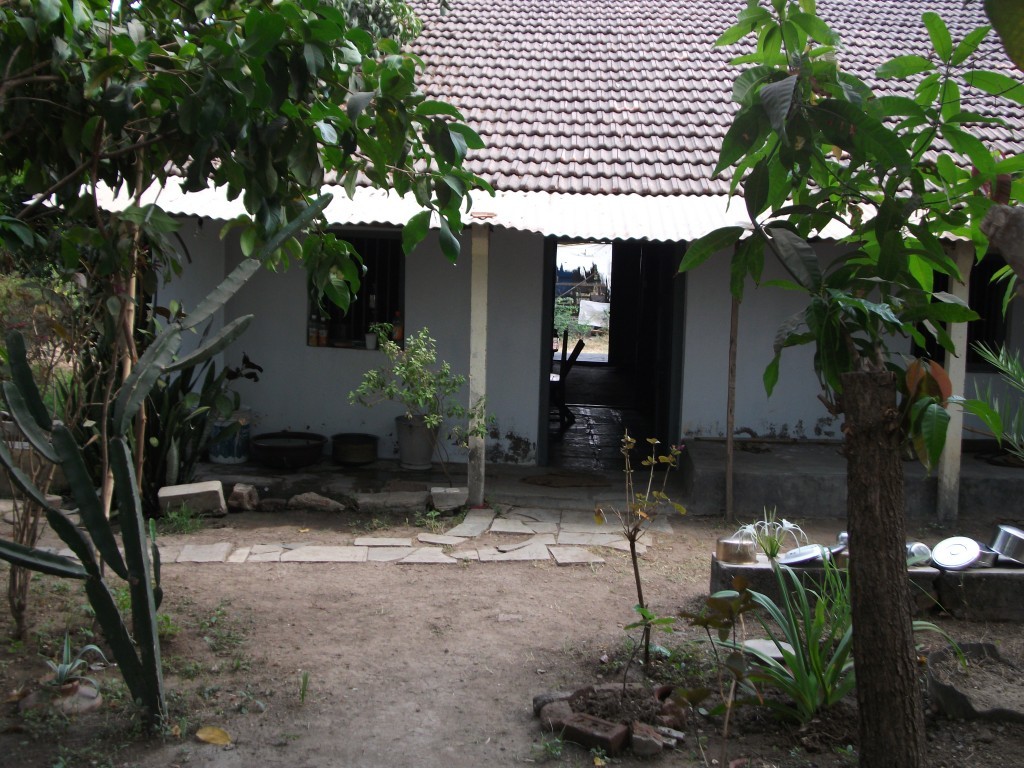 ____________________________________________________________________
____________________________________________________________________
Download Lonely Planet Gujarat Travel Guide 3: Gujarat Travel Guide
____________________________________________________________________
____________________________________________________________________
____________________________________________________________________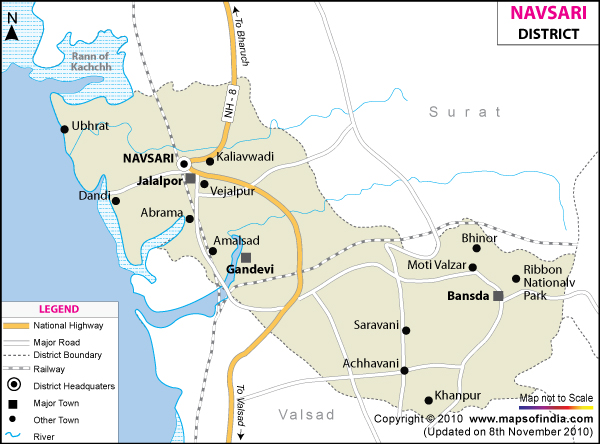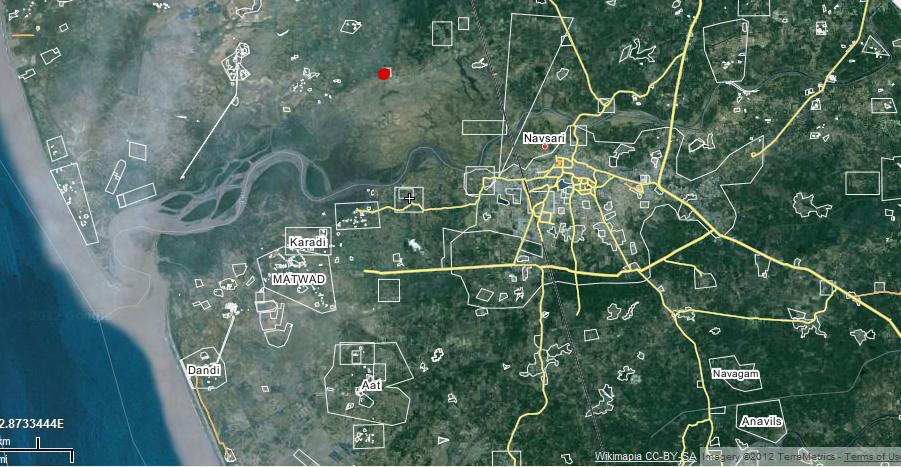 _________________________________________________________________
Gujarat Travel Map (click on map to enlarge)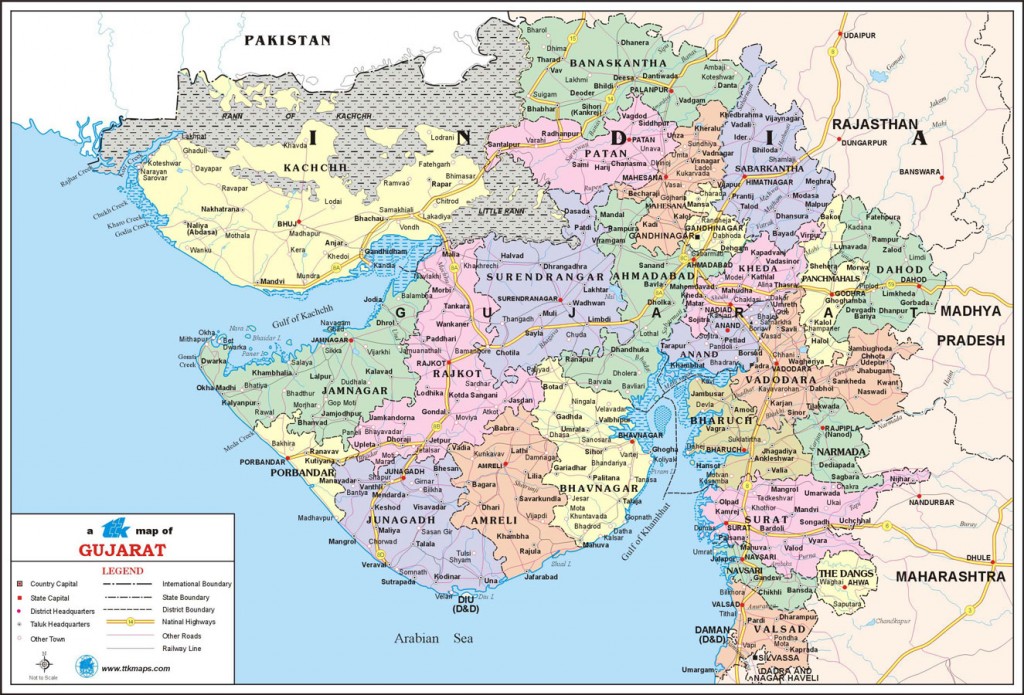 _________________________________________________________________
List of Villages in Jalalpore, Navsari, Gujarat