Namaste! a Warm Welcome to the Global Website of the Mandhata Patel's of the Kantha Vibhag, Navsari District of Gujarat, India, a place for the community to collaborate and work together for future progress and joint development to make the world a better place.
12 Reasons Why a Daily Dose of Tulsi Is Great News for Your Health!
Common cough, mouth ulcers and high blood sugar—Tulsi is a soldier that can single handedly win many battles!
From warding off common ailments, strengthening immunity, fighting bacterial and viral infections to combating and treating various hair and skin disorders— tulsi (Holy Basil or Ocimum sanctum) is an easy-to-grow plant that can help resolve a host of health and lifestyle-related issues.
Here are 12 awesome reasons why you must include tulsi in your daily diet:
1. A change in weather almost always has a negative effect on immunity. During this time, boil a concoction of tulsi leaves, ginger, cardamom, turmeric and jaggery and drink this hot drink to stay away from the common cold and cough.
2. The plant also has strong anti-bacterial properties to help you quickly recover from fevers.
3. A deficiency of Vitamin A may lead to compromised immunity, hematopoiesis and in severe cases, night blindness. Since tulsi contains healthy doses of the vitamin, its regular consumption can help you avoid the deficiency. The good news is you don't have to chew the bitter leaves to avail benefits. Try this organic tulsi honey which goes perfectly with cereals, tea or fruits!
4. Studies have proven that regular consumption of tulsi leads to regulates blood pressure levels. Thus, if you have high blood pressure, adding the medicinal herb in your regular diet is an excellent idea.
5. If you have its juice regularly, its oleanolic acid contents can also help regulate blood sugar. Try this organic juice to begin the journey towards a healthy you.
6. The holy basil is also widely known for its blood purification powers. Chewing on the leaves will flush out toxins from your system and clean your digestive system. Dr Ashutosh Gautam tells NDTV, "The essential oils found in tulsi, effectively act on our respiratory system."
7. Purified blood will inevitably lead to softer, smoother skin.
8. Speaking of blemishes, are you prone to acne, mouth ulcers and boils on your body? These may be signs of excess body heat. Make a paste of tulsi leaves, blend them with sandalwood paste and apply on your forehead to control body heat and for immediate relief.
9. The essential oils in this "queen of herbs" aid your digestive process. So end a heavy meal with a cup of tulsi tea to help your body digest the food faster and smoother. Don't have any in your stock?
10. Just like it catalyses digestion, holy basil can cure stomach ulcers, gastric disorders and even menstrual cramps. Your solution to several gastrointestinal problems is in this medicinal herb.
11. Kidney stones can cause excruciating pain and if ignored, can become a serious issue. At the first sign of the stones, add this medicine —a mixture of basil juice and honey—to your diet. Have this mixture regularly for six months to promote healing.
12. Insect bites? Apply freshly pressed tulsi juice. Mouth ulcers? Chew on some leaves. Feeling stressed lately? Add the "adaptogen" or anti-stress agent basil to your daily intake. Sore throat? Boil some leaves and have the drink.
Tulsi is a wonderful remedy to many everyday problems as well as serious conditions like a kidney stone. Get ready for a healthier, fitter you by simply adding the medicinal herb to your diet and skincare routine.

Download Benefits of Tulsi Plant – English
તુલસીની દૈનિક માત્રા કેમ કરવી તે 12 કારણો તમારા સ્વાસ્થ્ય માટે ખુબ સારા સમાચાર છે!
સામાન્ય ઉધરસ, મો mouthામાં અલ્સર અને હાઈ બ્લડ સુગર — તુલસી એક સૈનિક છે જે એકલા હાથે અનેક લડાઇઓ જીતી શકે છે!
સામાન્ય બિમારીઓથી બચવા, રોગપ્રતિકારક શક્તિને મજબૂત કરવા, બેક્ટેરિયલ અને વાયરલ ચેપ સામે લડવા અને વાળ અને ત્વચાની વિવિધ વિકારો સામે લડવા અને સારવાર કરવા માટે- તુલસી (પવિત્ર તુલસીનો છોડ અથવા ઓસીમમ ગર્ભાશય) એ એક વધવા માટે સહેલો છોડ છે જે આરોગ્ય અને જીવનશૈલીના ઘણા બધા સમાધાનો દૂર કરવામાં મદદ કરી શકે છે. સંબંધિત મુદ્દાઓ.
અહીં તમારા દૈનિક આહારમાં તુલસીનો સમાવેશ શા માટે કરવો તે 12 અદ્ભુત કારણો છે:
1. હવામાનમાં ફેરફાર હંમેશાં પ્રતિરક્ષા પર નકારાત્મક અસર કરે છે. આ સમય દરમિયાન, તુલસીના પાન, આદુ, એલચી, હળદર અને ગોળનો ઉકાળો ઉકાળો અને આ ગરમ પીણું પીવાથી સામાન્ય શરદી અને ખાંસીથી દૂર રહે છે.
2. પ્લાન્ટમાં બળતરા વિરોધી બેક્ટેરિયલ ગુણધર્મો પણ છે જે તમને ફેવર્સથી ઝડપથી પુન recoverપ્રાપ્ત કરવામાં સહાય માટે છે.
3. વિટામિન એ ની ઉણપ એ ની ઉણપથી ચેડા પ્રતિરક્ષા, હિમેટોપoઇસીસ અને ગંભીર કિસ્સાઓમાં, રાત્રે અંધત્વ થઈ શકે છે. તુલસીમાં વિટામિનનો સ્વસ્થ ડોઝ હોવાથી તેનો નિયમિત વપરાશ તમને iencyણપથી બચી શકે છે. સારા સમાચાર એ છે કે તમારે લાભ મેળવવા માટે કડવી પાંદડા ચાવવાની જરૂર નથી. આ કાર્બનિક તુલસી મધ અજમાવો જે અનાજ, ચા અથવા ફળો સાથે સંપૂર્ણ રીતે જાય છે!
4. અધ્યયન સાબિત થયા છે અધ્યયનોએ સાબિત કર્યું છે કે તુલસીના નિયમિત સેવનથી બ્લડ પ્રેશરનું સ્તર નિયંત્રિત થાય છે. આમ, જો તમને હાઈ બ્લડ પ્રેશર હોય, તો તમારા નિયમિત આહારમાં medicષધીય વનસ્પતિ ઉમેરવી એ એક ઉત્તમ વિચાર છે.
5. જો તમને તેનો રસ નિયમિતપણે મળે છે, તો તેના ઓલિયનોલિક એસિડનું પ્રમાણ બ્લડ સુગરને નિયમન કરવામાં પણ મદદ કરી શકે છે. તંદુરસ્ત તમારી તરફની યાત્રા શરૂ કરવા માટે આ કાર્બનિક રસનો પ્રયાસ કરો.
The. પવિત્ર તુલસીનો રસ તેની લોહી શુદ્ધિકરણ શક્તિ માટે પણ વ્યાપકપણે જાણીતો છે. પાંદડા પર ચાવવાથી તમારી સિસ્ટમમાંથી ઝેર નીકળી જશે અને તમારી પાચક સિસ્ટમ સાફ થશે. ડ Ash.આશુતોષ ગૌતમે એનડીટીવીને જણાવ્યું છે કે, "તુલસીમાં મળતા આવશ્યક તેલ, આપણા શ્વસનતંત્ર પર અસરકારક રીતે કાર્ય કરે છે."
7. શુદ્ધ રક્ત અનિવાર્યપણે નરમ, સરળ ત્વચા તરફ દોરી જશે.
8. દોષો બોલતા, શું તમે ખીલ, મો mouthાના અલ્સર અને તમારા શરીર પર ઉકળે છે? આ શરીરની વધુ પડતી ગરમીના સંકેતો હોઈ શકે છે. તુલસીના પાંદડાની પેસ્ટ બનાવો, તેને ચંદનની પેસ્ટ સાથે ભળી દો અને શરીરના તાપને કાબૂમાં રાખવા અને તાત્કાલિક રાહત માટે તમારા કપાળ પર લગાવો.
9. આ "bsષધિઓની રાણી" માં આવશ્યક તેલ તમારી પાચન પ્રક્રિયામાં મદદ કરે છે. તેથી તમારા શરીરને ખોરાકને ઝડપી અને નબળા બનાવવા માટે મદદ કરવા માટે એક કપ તુલસી ચા સાથે ભારે ભોજન સમાપ્ત કરો. તમારા સ્ટોકમાં કોઈ નથી?
10. જેમ તે પાચનને ઉત્પન્ન કરે છે, તેવી જ રીતે પવિત્ર તુલસી પેટના અલ્સર, ગેસ્ટ્રિક ડિસઓર્ડર્સ અને માસિક ખેંચાણ પણ મટાડી શકે છે. કેટલીક જઠરાંત્રિય સમસ્યાઓનો તમારો ઉકેલો આ inalષધીય વનસ્પતિમાં છે.
11. કિડનીના પત્થરો ઉત્તેજક પીડા પેદા કરી શકે છે અને જો અવગણવામાં આવે તો તે ગંભીર મુદ્દો બની શકે છે. પત્થરોના પ્રથમ સંકેત પર, તમારા આહારમાં આ દવા – તુલસીનો રસ અને મધનું મિશ્રણ – ઉમેરો. હીલિંગને પ્રોત્સાહન આપવા માટે છ મહિના સુધી આ મિશ્રણ નિયમિતપણે રાખો.
12. જંતુના કરડવાથી? તાજી દબાયેલ તુલસીનો રસ લગાવો. મોouthામાં અલ્સર? કેટલાક પાંદડા પર ચાવવું. હમણાં હમણાં તણાવ અનુભવો છો? તમારા દૈનિક સેવનમાં "apડપ્ટોજેન" અથવા તણાવ વિરોધી એજન્ટ તુલસીનો ઉમેરો. સુકુ ગળું? કેટલાક પાંદડા ઉકાળો અને પીણું લો.
તુલસી એ રોજિંદી સમસ્યાઓ તેમજ કિડનીના પત્થર જેવી ગંભીર પરિસ્થિતિઓનો અદભૂત ઉપાય છે. તંદુરસ્ત માટે તૈયાર રહો, તમારા આહારમાં અને skષધીય વનસ્પતિઓને ફક્ત તમારા આહાર અને સ્કીનકેર રૂટિનમાં ઉમેરીને તમને ફિટર કરો.

Download તુલસીના છોડના ફાયદા – ગુજરાતી
---
Urgent Action needed for protecting villages from rising sea levels because of Global Warming(Sea Barrier Conservation Project)
A. Introduction
An extensive portion of the land alongside the sea at Dandi and further south along the coastline in the Kantha Vibhag area has a problem of sea erosion and sea water overflowing into agricultural lands and over time this area has become unusable because of the saltiness of the land (know as Khanjar). This will continue to be a bigger problem because of rising oceans. Seasonal Monsoon flooding is another problem that has to be addressed, flooding in the villages during the rainy season disrupts life and it takes months to recover, proper draining and preparedness for the annual rains will alleviate the issue.
There is now an increasing need to protect the coastline and inner areas of our gams from sea water and erosion, especially because of rising waters due to global warming. Sea Water that has been flowing into the Khanjar areas over the years has been turning good arable farm land into unusable land caused by salty sea water and sea erosion. This can readily be reversed by erecting natural sea barriers where sea water overflows into the land in the form of sand and rock barriers and mangrove vegetation. Fish farmers who currently use sea water can continue doing so by piping sea water to the required pond areas.
Any solutions implemented should take into consideration monsoon rains together with the problems of drainage and runoff of much needed fresh water into the sea, it may be desirable to store this water perhaps in a lake. A feasibility study of all possible solutions should be presented before any project is started, this will all be done with the help and collaboration of the regional government departments.
As part of the Tree Planting Project, thousands of trees should be planted on the Dandi coastline as protection against natural calamities like cyclone, hurricane, Tsunami, etc.
B. Key Issues
– Severe sea erosion problems in some areas on the beachfront and further inland
– Sea levels rising every year due to climate change
– the solution of P.P. Gabions is not suitable
– Protection by using tetrapod mays be part of the solution, though high cost may be an issue
– If protection work is carried out by larger size stones, Gabions, Tetrapods, Beach will loose its
natural beauty
– a study needs to be conducted before a solution is implemented
– requires a permanent long term solution
– time is of the essence, if the government is unable to help with a timely solution then a community funded solution will be the only alternative.
C. Potential Solutions and Opportunities
The one solution is to put up barriers that will prevent sea water from overflowing into land areas, these barriers should be as high as the height of the highest watermark during high tide multiplied by two, this will ensure a permanent long term solution. Routine maintenance has to be planned on a periodic basis, perhaps quarterly to ensure that the barriers are not compromised due to soil erosion and wave action.
Land Reclamation – preventing sea water from overflowing into the area and reversing the saltiness of the Khanjar area will suddenly make hundreds of acres of land available for farming and other non-agricultural uses.
D. Challenges
1. Currently, sea water is used by the fishing industry in ponds, continuation of this supply is necessary by providing piping from the coastal area to the inland ponds on a limited basis.
2. Funding for the project
3. If nothing is done then there is a threat the entre Kantha Vibhag area may be overrun with sea water and it will result in loss of farmland and habitat.
E. Project Implementation
– All work that has to be done should be conducted with the help and permission of the relevant government authorities.
– A detailed project plan and timeline should be established
– Proper project management and controls to be in place

1. Download Kantha Vibhag Sea Barrier Project – English


૨. દોવ્ન્લોઅડ કાંઠા વિભાગ સેક્સિ બારરીર પ્રોજેક્ટ – ગુજરાતી


3। DOWNLOAD कोस्ट विभाग सेक्सी बैरिअर प्रोजेक्ट – हिंदी

---
National Jal Shakti Abhiyan Project
---
*** Tree Planting Project
Tree Planting Project


1. Download Sanskrutik Vano – Gujarati


2. Download Sanskrutik Vano – English
*** Proposed Hotel and Supermarket Project
. Proposed Hotel and Supermarket Project

---
---
---
---
*** Astrology:
. Ask Ganesha
. Drik Panchang (all year)
. Daily Panchang
. Vedic Calendar
. Download iCal, Outlook and Google calendar format Vedic Calendars
. Gujarati Calendars – Vikram Samvat Hindu Tithi Calendar
---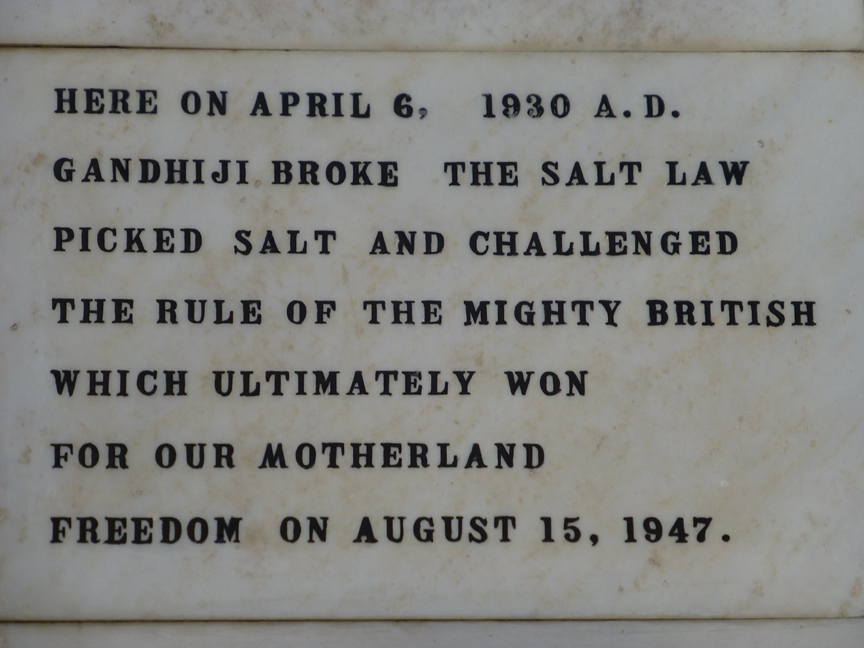 Purpose of the Website:
First and foremost, is to recognize our roots and rich culture and heritage and social and community practices which is prevalent in all our communities around the world..

Valuing and drawing up existing knowledge, skills and talents of the members of the Mandhata Community Globally.

 Networking with each other, helping and guiding members and affiliated associations to optimise their abilities in order to fulfil set objectives.

Addressing specific issues on their own merits and proven experiences.

Develop and enhance the quality of life in our village areas in India by promoting education and development in all spheres of life.

Record and Archive our roots and heritage and make it available globally.

Promote Hindu Religious, Spiritual, Cultural and Social Practices

Recognize and acknowledge achievements by our people around the world.

Network and share Best Practices to ensure a peaceful and sustainable future for our communities around the world by living in harmony with people and nature and to protect the environment.

Make positive contributions to society in general and to all the people and countries that we live in, around the world
[n.b. If you would like to contribute material for the site (photos or documents) or to become an Editor, please send a message to the email account mandhataglobal@gmail.com.]
____________________________________________________________________
Mandhata Community – Who are they ???
Mandhata Community refers to all the Koli Patel Community people who originate from the Navsari District of South Gujarat in India who migrated to various overseas countries.
The first Koli Patel immigrants from Navsari District are recorded to have sailed for South Africa in 1860. Over the years since then many more joined them. Others traveled to Fiji and then to New Zealand as early as 1902. During the War years and later large numbers traveled to East Africa.
Initially they came to work on the plantations and to build roads and railways. As years passed the vast majority of them settled in the countries where they worked. The first immigrants were all young men who went back to their local villages to get married and return to be followed by their wives a little later.
It is these immigrants who identified themselves as Mandhata Community. It is estimated that they number over a hundred thousand. UK has over 40,000 settled mainly in large cities and are now involved in almost all professions and in every industry, as in other countries too.
A vast number of us settled overseas are now sixth and seventh generation. Even the later arrivals boast third and forth generation. Yet we have continued close relationship with our extended families in India. Most of us visit regularly and many have built homes on their ancestral land.
This site highlights the history and life of the Mandhata Patel Community.
Site Specifics
This site has been built using a web content management framework, this will enable many people around the world to contribute content without any programming skills, all that is required is basic computer skills, this will ensure that content is contibuted by our communities around the world and also will ensure independance, so that no one person is tasked with the responsibility of maintaining the site. If you'd like to become a contributor, simply send an eMail message to our group email address, mandhataglobal.com. (exclude the period).
The site has been kept as simple as possible. Anyone with a basic knowledge of computing and internet will be able to interact. We are aware that a large number of you have a fund of knowledge to contribute to this site so that it can become a comprehensive repository of our history and heritage illustrated in words and pictures. In years to come this site would develop into a resource that our coming generations would refer to learn about their roots. We invite you to volunteer yourself as an administrator.
This site will be bilingual. We shall use English and Gujarati to reach as many of our people as possible.
On this site you will be able to read shorter articles in full, and where need be a .pdf version to copy. Large articles and other printed material will be in .pdf format for copying and printing.
 History
Preamble
When in the quiet of the night the question arises in your mind as to who your forefathers were? Where did they come from? How did they live? And you desperately want to explore your roots, this website may help you..
Perhaps the obvious starting point of this inquiry could be our own first hand knowledge of the stories told by our fathers and grandfathers of their experiences in their villages and how they made it to the foreign lands all over the world.
From their own lips we have heard how a few young men from the villages found construction jobs building railways in Surat and other nearby cities. Back in village for holidays their offers of help led more youths to join them. At work they came in contact with other peoples and particularly the English who valued their construction knowledge. This broadened their horizon. When opportunities came their way to work for railways in East Africa, plantations in South Africa and New Zealand many volunteered and packed their bags.
From their own lips we have heard how a few young men from the villages found construction jobs building railways in Surat and other nearby cities. Back in village for holidays their offers of help led more youths to join them. At work they came in contact with other peoples and particularly the English who valued their construction knowledge. This broadened their horizon. When opportunities came their way to work for railways in East Africa, plantations in South Africa and New Zealand many volunteered and packed their bags.
My paternal and maternal grandfathers both came to Mombasa, in East Africa to work on the Railways in 1919/21. They were perhaps among the first there and in their own words life was terrible. They lived in tents and were always in fear of the wild animals. For the first year or two they survived on boiled lentils with some pepper and salt. Later they grew chillies and ginger. Apart from bhajan singing in the dim light of a lantern, other entertainment was zero. Life in South Africa or New Zealand was no different. This was soon after the First World War period. Political power struggle was intense among the European powers and British were digging in wherever they went.
Period prior to the Second World War was the 2nd wave of immigration for our people. Passports were easily available and hundreds of youths leaving their families behind boarded sea-going clippers and left in search of a better life. A number of them perished and for the many who made it, life was very, very hard in every respect. Homesickness gripped many.
Read further about our History in the articles below.

 1. Read/Download the story of India's Historic People by Keshavbhai J Patel.

 2. Read/Download the Early Katha Migration in Gujarati by Maganbhai B Karadia

 3. Read/Download 'Our Finest Patriotic Years by Maganbhai B Karadia

 4. Read/Download 'Koli Samaj, a Historical Perspective' by Dr. Arjun Patel

5. Read/Download ' History of Koli/Kori/Mandhata People'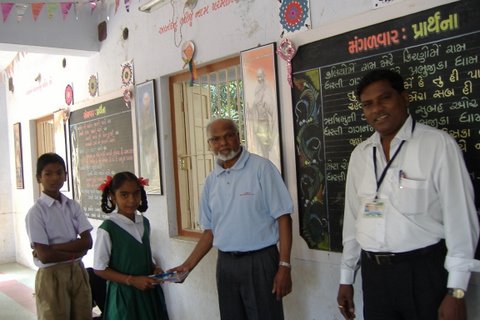 Youth Leadership and Educational Seminar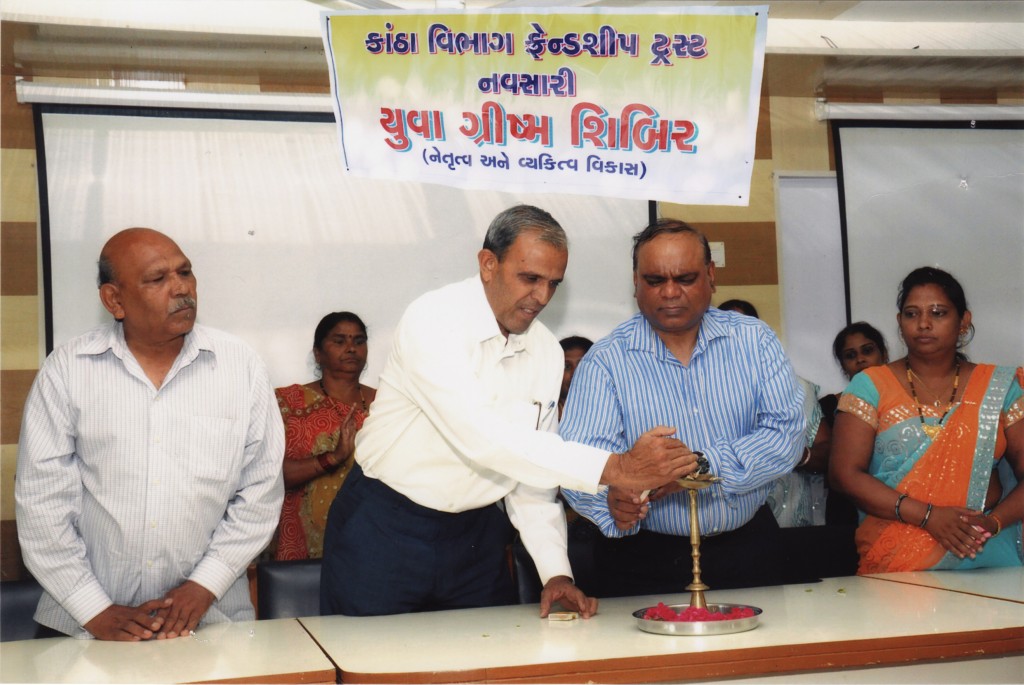 Shree Amratbhai Jerambhai Patel (in blue Shirt) And Shreemati Taraben Amratbhai Patel of Machhad are residents in USA. Both are generous donors of our Samaj. They visit Gam almost every year and sponsor a number of project in Machhad, other Kantha Vibhag gams. They are particularly interested in educational projects which we organise year after year. Their generous sponsorship help students with scholarships and various educational seminars for the students.  This Leadership Seminar was hosted by them and was held on 12th April 2014.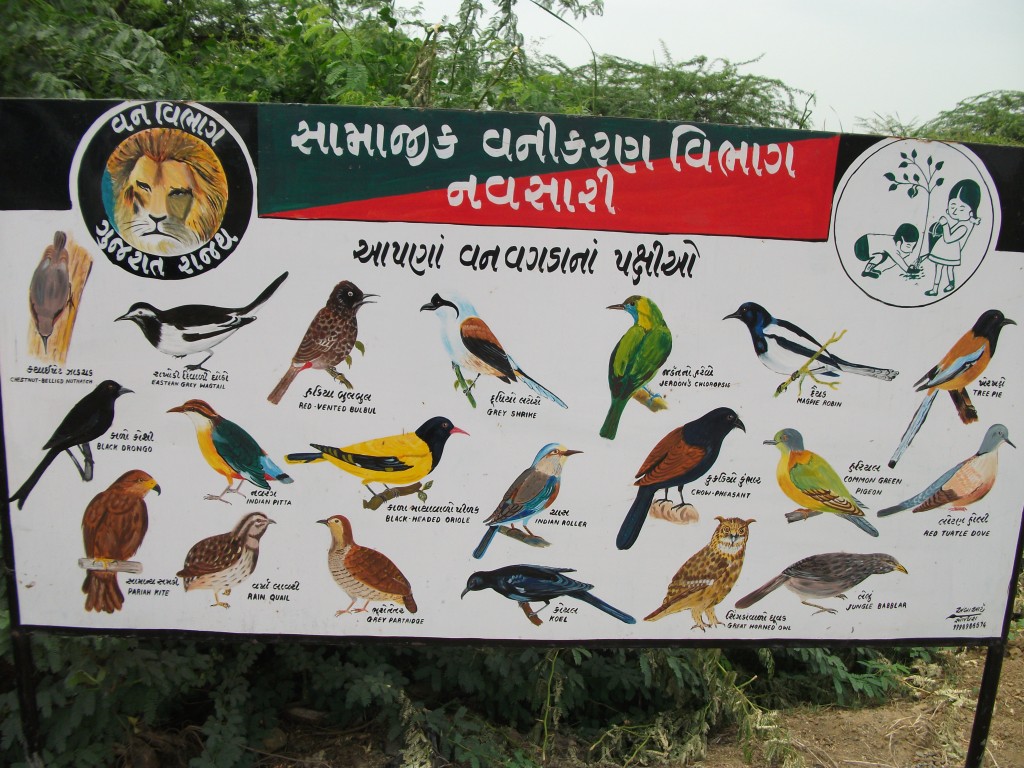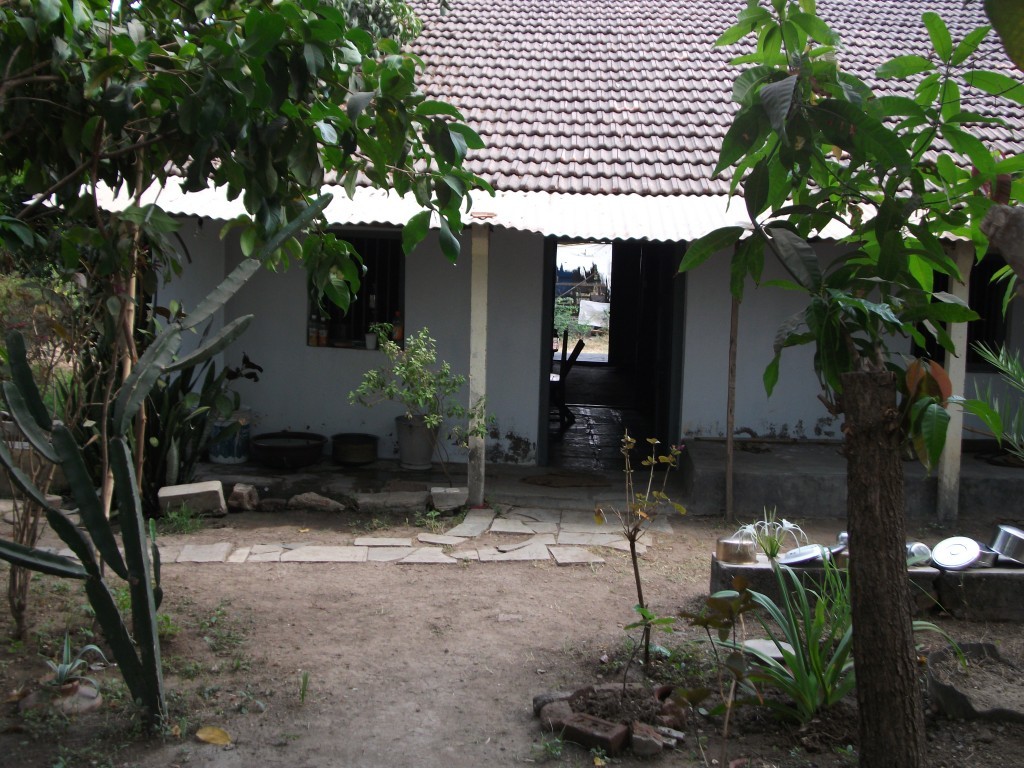 ____________________________________________________________________
____________________________________________________________________
Download Lonely Planet Gujarat Travel Guide 3: Gujarat Travel Guide
____________________________________________________________________
____________________________________________________________________
____________________________________________________________________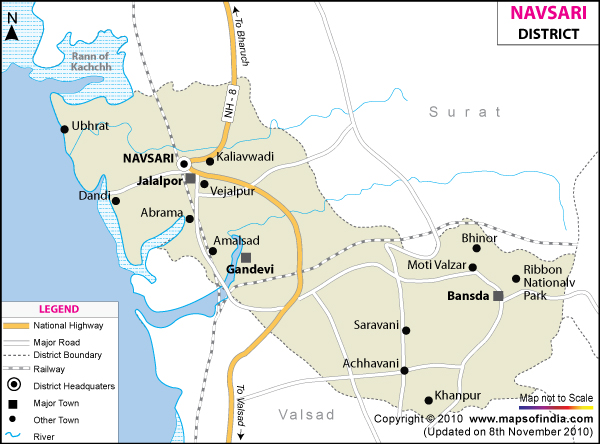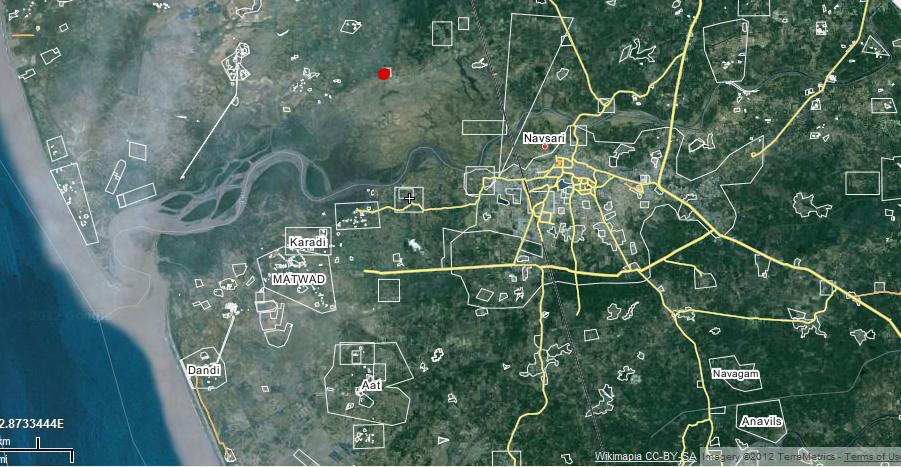 _________________________________________________________________
Gujarat Travel Map (click on map to enlarge)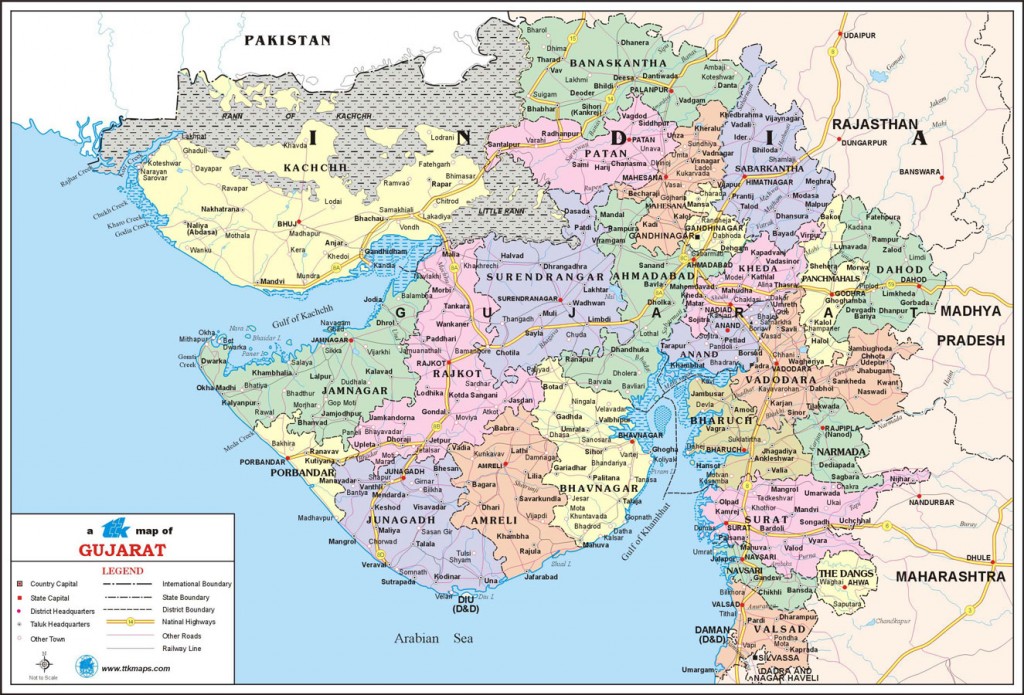 _________________________________________________________________
List of Villages in Jalalpore, Navsari, Gujarat